Obama Must Apologize for Calling Christians 'Less Than Loving,' 'Insulting the Christian Faith,' ACLJ Says
Obama Must Apologize for Calling Christians 'Less Than Loving,' 'Insulting the Christian Faith,' ACLJ Says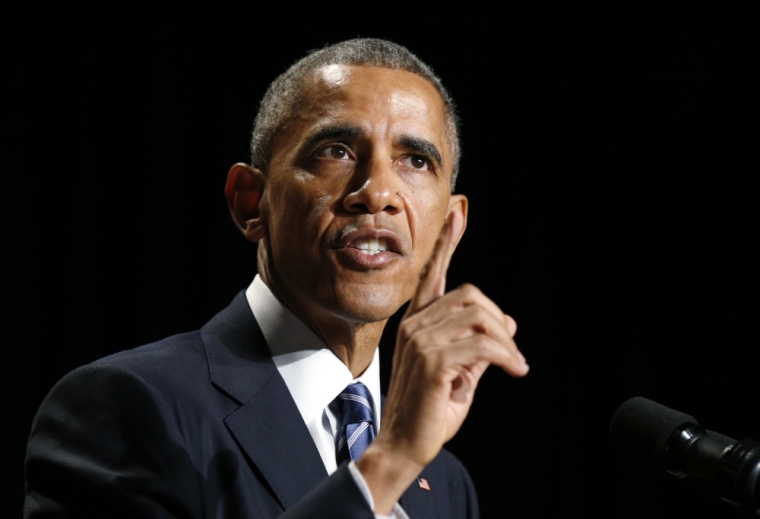 The American Center for Law and Justice has started a petition demanding that President Barack Obama apologize for calling some Christians "less than loving" in his remarks at Tuesday's Easter Prayer Breakfast.
The law group argued that Obama refuses to speak out about radical Islam, but instead spews "verbal vitriol against Christians."
The letter the ACLJ is calling on people to sign reads: "Mr. President, Christians aren't 'extremists.' We aren't unloving. We're not on a 'high horse' about persecution. Every day Christians die for their faith. They sacrifice their lives for others. Your comments were wrong and hurtful. Stop maligning the Christian faith."
During the annual White House Easter Prayer Breakfast, Obama went off-script and said:
"On Easter, I do reflect on the fact that as a Christian, I am supposed to love. And I have to say that sometimes when I listen to less-than-loving expressions by Christians, I get concerned. But that's a topic for another day."
The gathering on Tuesday included Christian leaders from a wide array of backgrounds.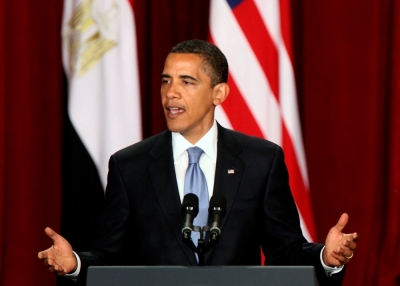 The President further reflected: "With humility and with awe, we give thanks to the extraordinary sacrifice of Jesus Christ, our savior. We reflect on the brutal pain that He suffered, the scorn that He absorbed, the sins that He bore, this extraordinary gift of salvation that He gave us. And we try, as best we can, to comprehend the darkness that He endured so that we might receive God's light."
The ACLJ's letter is also in reference to comments Obama made earlier this year at the National Prayer Breakfast, where he compared the Crusades to the terror acts of radical Islamic extremists being carried out in the world today, such as ISIS.
"Unless we get on our high horse and think this is unique to some other place, remember that during the Crusades and the Inquisition, people committed terrible deeds in the name of Christ," Obama said back in February.
The ACLJ said that the timing and nature of those comments was very wrong, considering the ongoing slaughter of Christians at the hands of ISIS and other terror groups.
"At a time when Christians are being slaughtered, raped, and decapitated simply for being a Christian, or in some regimes hung simply for expressing the love of Christ to others, President Obama repeatedly puts Christians in his rhetorical crosshairs," the law group said.
"He's spent more time calling out Christians than acknowledging that radical Islamists are inflicting genocide," it continued.
"It's more than offensive to the millions of Christians across the globe who seek to live out our lives following Christ's example of love, his statements are just plain false."
Obama's comments were also criticized by Bill Donohoe of The Catholic League, who argued that the Crusades, initiated by Pope Urban II in 1095, were carried out against Islamic jihad.
"The president should apologize for his insulting comparison," Donohue said. "Obama's ignorance is astounding and his comparison is pernicious."
Obama has told critics that the reason he does not refer to ISIS and other such groups as "Islamic" is because he does not want to give terrorists the legitimacy that they desire.
"These terrorists are desperate for legitimacy. And all of us have a responsibility to refute the notion that groups like ISIL somehow represent Islam, because that is a falsehood that embraces the terrorists' narrative," Obama said at the State Department in another speech in February.