Obama's LGBT Order: 2 Things Churches and Christian Non-Profits Should Know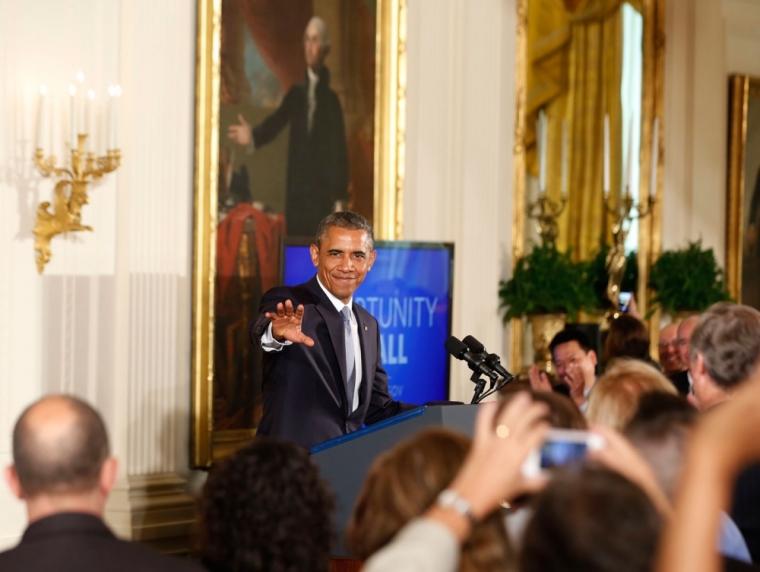 President Barack Obama issued an executive order Monday prohibiting workplace discrimination based on sexual orientation or gender identity for federal contractors. What does this mean for Christian organizations that remain faithful to the biblical teaching on homosexual behavior?
Here are two main points that those groups need to be aware of:
First, the order only applies to government contractors and sub-contractors, it does not apply to groups that receive government grants. Most religious non-profits that provide services for the government do so through a government grant. They would not be affected.
A grant recipient is awarded money for general purpose, but how that purpose is fulfilled is decided by the recipent and spelled out in their grant proposal. Contractors and sub-contractors are hired to provide specific products or services.
Second, there is no blanket exemption for religious organizations, but Obama did maintain the religious hiring exemption that was put in place during the George W. Bush administration. The religious hiring exemptions says that faith-based organizations are allowed to only hire adherents of their faith.
The thorny legal issue, and what this debate is all about, has to do with this situation: Suppose a religious non-profit organization contracted by the federal government requires adherence to a set of beliefs and behaviors consistent with its faith as a condition of employment; among those beliefs related to sexual ethics, same-sex sexual relations are prohibited; is that organization exempt from the sexual orientation workplace discrimination rule under the religious hiring exemption? That is an open question that future courts may have to decide.
It is an open question partly because the final rule, which will be written by the Department of Labor, has not been written, and partly because there will need to be a court challenge to know with certainty how the courts would rule.
The legal issue is also murky because the order does not clarify a distinction between those with same-sex attraction and those who engage in sexual relations with their same gender. Many Christian organizations, however, do draw this distinction.
The religious hiring exemption does cover more than just verbal adherence to a faith. In other words, religious employers can require that an employee's behavior remain consistent with the faith, according to Stanley Carlson-Thies, founder and president of the Institutional Religious Freedom Alliance.
After completion of the final rule, lawsuits could be the next step, Carlson-Thies believes, and some religious organizations may simply avoid partnering with the government altogether in order to avoid any potential court battles.
"So, by not exempting religious organizations from the new prohibitions," he wrote, "the President has opened the door to litigation, and his action will likely cause many faith-based organizations to consider whether federal contracting has now become too risky. So the new Executive Order will complicate the federal government's partnerships with faith-based organizations to provide important services."