'October Baby' a Success Despite Competition From 'The Hunger Games'
Did Controversy Help Niche Movie About Abortion Compete With Hollywood's Super-Production?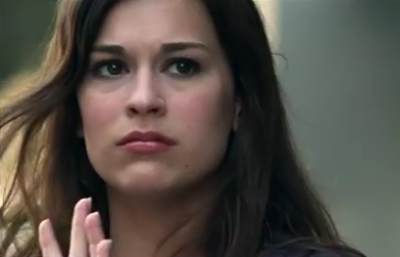 "October Baby," a pro-life, coming of a coming-of-age drama, is standing strong in its second week with surprisingly good box office results despite being launched the same weekend as Hollywood blockbuster "The Hunger Games," the film's producers told The Christian Post.
Although the film's directors, siblings Andy and Jon Erwin, did not aim at sparking a controversy but simply followed their Christian faith-inspired sense of aesthetics, many declared the film "controversial," which only helped it gain popularity with a mainstream audience, Andy Erwin told CP Thursday.
"October Baby," starring John Schneider ("Smallville," "Dukes of Hazzard"), Jasmine Guy ("A Different World"), and big screen debutantes Rachel Hendrix and Jason Burkey, tells the story of 19-year-old Hannah, who discovers she has been adopted and is a survivor of an attempted abortion. With friends from college, she embarks on a journey to find her birth mother.
"I don't think the film is controversial, I think the topic is," Andy told CP. "I think that it [the film] is, hopefully, a very honest look through the eyes of this girl. And a tough issue to look at. But it wasn't our intent to polarize the audience. Our intent was to get people to discuss the issue of abortion."
"October Baby" actually tells a story of forgiveness and healing, the director said. And it was important for the brothers to make a picture that viewers could enjoy, regardless of which side of the debate they are on, and to discuss it afterwards.
"Our desire was not to make a movie preaching to the choir. Our desire was to make a film that could engage multiple audiences across the board," Andy Erwin said, adding that the filmmakers were as surprised as anyone else by the "October Baby's" box office success, as well as by the controversy it stirred.
"October Baby" had a strong opening the same week that "The Hunger Games" debuted, and the independent movie managed to claim eighth place at the box office -- grossing $1.7 million that first weekend -- while having used the equivalent of a fraction of the Hollywood production's budget.
Did the controversy surrounding the topic of abortion help? Of course it did, and that is a good thing, said Andy.
"It [the movie] really stirred the issue a little bit. People were talking, so if people were talking I think that's a positive thing," he told CP. "The controversy and everybody talking about it really raises the awareness among general public. I think that's what brought a lot of people to the awareness that 'October Baby' was there."
"The controversy, that definitely helped," but what keeps people coming to the theater and staying there "is the entertainment value," he added. "I think that people are really falling in love with the story."
"I think people who saw it in theaters were honestly surprised; that it's not what they expected at all," Andy Erwin told CP, emphasizing that the film in itself is not controversial in any way, even if it is very clearly pro-life. "We're just trying to tell an honest story that I personally would find very entertaining. It's the kind of movie that I would love to see," he said.
In fact, the filmmakers were at first considering to make the movie, which is based on a true story, a documentary, but they decided that would make it too strong and too politically charged. A feature film was conveying their message in an artistically digestible way, they decided.
The film-making siblings come from a Christian household and believe in the Gospel, but they know better than to enforce their values on others in an aggressive way, Andy explained. Although faith has an influence on their work, "our first obligation to the audience is to tell a good story; the fun stories that will really entertain. That are worth people going to the movie theater," he told CP. "But in the process, the stories that we are attracted to, definitely have our values in them; they're rooted in them, and usually have a deep message of redemption."
"October Baby" is definitely a good example, he added. The brothers see the box office results and good feedback on the film's Facebook page as proof that a large part of the audience sees the issue of abortion the same way they do, Andy explained.
The brothers do not require their actors to share their beliefs, the filmmaker added. "It's really OK for people to disagree with me. To have a different opinion. Most of all, with my actors, politics never comes up."
"As Christians, 'October Baby' reflects our values," Jon Erwin added in a statement emailed to CP. "But it isn't a political statement; it's a life-affirming statement. It's starting conversations all over the map about the subject, and we're glad for that."
In support of its life-affirming theme, "October Baby" producers are donating 10 percent of the film's profits to the Every Life Is Beautiful Fund, they said in a statement. The money will be distributed to organizations helping women face "crisis pregnancies" and to adoption agencies and orphanages.