Octomom House Auction: Nadya Suleman Wants 'Bigger House' After Pornography, Bankruptcy
Nadya Suleman, perhaps now one of the worlds most infamous mothers, recently received news that the auction of her house had been put on a second delay, offering the mother of 14 more time to get her affairs in order.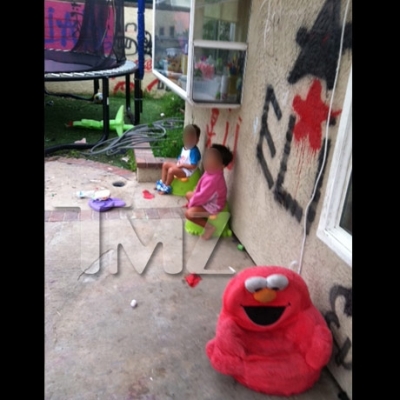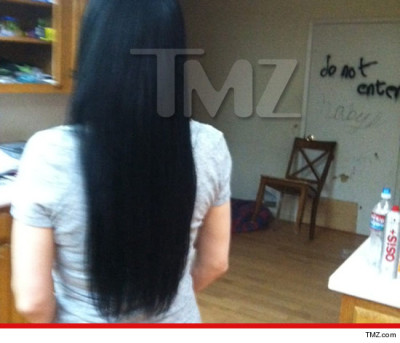 The "Octomom," who gave birth to eight babies at the same time through the process of in vitro fertilization, has suffered financially ever since. With a total of 14 children and no steady job, the 36-year-old was given a house by her father worth over $500,000 in 2009. Two years later, however, Suleman claimed the house was nothing but a burden.
The Octomom failed to pay her mortgage for three months, stating that she didn't want to live there anymore, according to TMZ. Suleman had hoped to sell the house before it was foreclosed on by the bank, however didn't seem fully concerned it that wasn't possible. Pictures of the house revealed the walls covered in crayon and pen marks with holes in the wall.
Not more than a year later, Suleman stated that she would be willing to do pornography in order to be able to afford an even bigger house. The mother, who receives $2,000 a month in welfare, recently filed for Chapter 7 bankruptcy, stating that she wanted to start over again. Some question, though, whether the Octomom has learned anything about responsibility.
Suleman had previously sworn that she would never participate in the adult entertainment industry.
"I will not lose my grip of my deeply indoctrinated morals and values," Suleman said after posing topless for a British magazine. "Every choice we parents make is going to significantly affect our children for the rest of our lives. It's going to haunt them forever. I have to be the ultimate positive role model."
The auction of Suleman's four-bedroom house in California has been postponed and will not go up for auction until May 21st.
"I'm not supposed to talk about when or where we're moving, but I'd love to find a safe, big house for my children," Suleman told the Daily News Monday.
Meanwhile, on Sunday, the Octomom completed her first stint in making an adult video.
"Any job I'm fortunate enough to get is for the kids," the mother of 14 stated. The amount Suleman will be paid for the adult video has yet to be announced.
SEE VIDEO OF NADYA SULEMAN'S DESPERATE SITUATION
SEE VIDEO OF NADYA SULMAN TALKING ABOUT DOING ADULT FILM'S TO SUPPORT HER FAMILY