Ohio Church Gets Heat From Gay Marriage Supporters After Celebrating Biblical Marriage With Chick-fil-A Gift Cards
Ohio Church Gets Heat From Gay Marriage Supporters After Celebrating Biblical Marriage With Chick-fil-A Gift Cards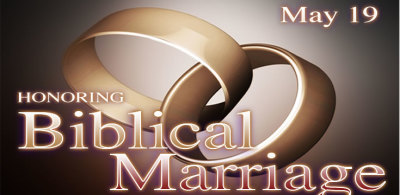 As America waits with bated breath for the Supreme Court's ruling on same-sex marriage, one Ohio church became the target of gay marriage supporters after it advertised an event celebrating biblical marriages that promised to reward husband and wife couples with free $25 Chick-fil-A gift cards.
In the advertisement of the event hosted by the Cornerstone Baptist Temple in Dayton, Ohio, and boasting Chick-fil-A's logo, the church noted: "We have been given a donation to provide a $25 Chick-fil-A gift card to honor every visiting husband and wife." The ad also listed the church's pastor, Jerry Siler, and Tom Raper as special speaker.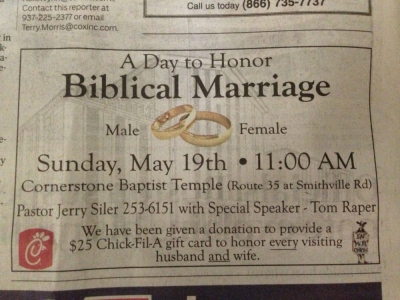 But the ad which was shared on Reddit before the event took place, elicited a barrage of snarky comments ridiculing Raper's last name, biblical marriage and Chick-fil-A's assumed association with the event. They even contacted the church directly using what Siler sums up as "hate speech."
"Excellent! I'm going to take my wives, concubines, and female slaves down to the nearest Chick-Fil-A. It's hard to feed that many mouths, but this is what God wanted for me. (We're VERY traditional)," wrote one critic under the username fappyday on Reddit.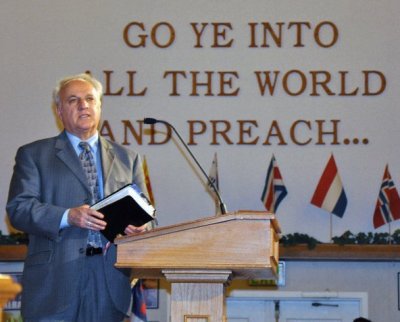 "We've had some name-calling, some profanity. I would say there's been some hate speech involved," pastor Siler told The Christian Post in an interview on Tuesday.
"I mean calling up secretaries and using profanity, that's way out of line," he added while pointing out that same-sex marriage supporters were trying to bully his church into silence.
But "I make no apology for it (the event)," he said.
Critics of the event also contacted Chick-fil-A, whose CEO, Dan Cathy, is an outspoken opponent of same-sex marriage. The company noted that Siler's "Biblical Marriage" had not gotten official approval to use the company's logo in the advertisement.
Pastor Siler explained that he discussed the matter with Chick-fil-A representatives and it was billed an "honest mistake."
He explained that a local businessman made a generous donation to his church recently and asked him to do something that would glorify biblical principles with the gift.
He then came up with the idea to have the "Biblical Marriage" day as a spinoff of days celebrating mothers and fathers. He then called up Chick-fil-A and arranged to purchase about $4,000 worth of gift cards from the company.
He said he told the company representative that he wanted the cards for a church event but did not specify the nature of the event. He said he asked the representative if it would be fine to use the Chick-fil-A logo to advertise the event and the representative gave verbal approval. Chick-fil-A told him subsequent to that conversation that he needed written approval and a process was involved in getting that done.
"They were very kind and asked me to remove the logo," explained Siler. "But it was too late" to undo the association once the ad was made public.
He said his decision to purchase Chick-fil-A gift cards was a "natural choice" for him because his views align with those of the company's CEO when it comes to marriage.
On Monday, the church reiterated on its Facebook page that Chick-fil-A was not associated with the biblical marriage event.
"Please note, Cornerstone Baptist Temple solely made the decision to purchase Chick-Fil-A gift cards for 'Honoring Biblical Marriage' day on May 19th. Chick-Fil-A in NO WAY endorsed, promoted or had any affiliation with the event whatsoever. Thank you," noted the church in the Facebook post.