Oklahoma Church Launches 'Racists Anonymous': No Arguing, Just Listening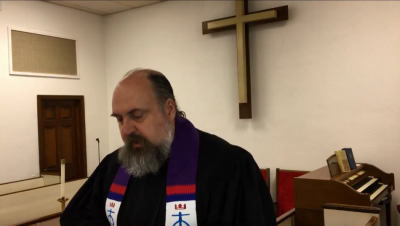 A small church in Oklahoma has launched a "Racism & Racists Anonymous" program meant to help foster dialogue and racial reconciliation.
Trinity Presbyterian Church of Oklahoma City, a mostly African-American congregation with a Caucasian pastor, voted in January to approve the program, with the weekly sessions starting in February.
The Rev. Richard Mize, pastor of Trinity Presbyterian, told The Christian Post that on average over 20 people attend each weekly session.
"In Racism & Racists Anonymous, everyone is either dealing with their own racism or someone else's, in order to keep peace and foster reconciliation," explained Mize.
"We don't talk about statistics or systemic racism or anything in the abstract, except maybe in the context of telling our personal stories."
Mize, a former member of the Sons of Confederate Veterans whose great-grandfather served in the Arkansas infantry, said that it is "not about changing others" but rather "about changing ourselves."
"From the moment I first heard of Racists Anonymous last year, I thought it sounded exactly like the kind of bold, potentially controversial — definitely attention-getting — social justice effort that Trinity has been known for in the past," the pastor noted.
"Talking and listening respectfully to others' personal stories, without trying to fix, correct, argue — just listening and sharing. It really is profoundly simple yet powerful."
Mize explained to CP that he learned about the program from the Rev. Ron Buford, pastor at the Congregational Community Church of Sunnyvale, California, who is credited with creating the first "Racists Anonymous" program.
"He is African-American, with a mostly white congregation. Different dynamics are at play, I think, which is why I opened it up and why we don't limit just to people dealing with their own racism," Mize said.
Trinity Presbyterian and Community Church are not the only congregations in the United States who are overseeing "Racists Anonymous" programs.
Trinity United Church of Christ of Concord, North Carolina, began its "Racists Anonymous" program in late July of last year.
In an interview with CP from last August, Trinity UCC Lead Pastor the Rev. Nathan King explained that his church began the program "to be more consciously aware of our internalized prejudices so we can change our behavior."
"Racism is a spiritual disease. In biblical terms, it is sin. The 12 steps offer hope for turning that over to the care of a higher power," added King.
"I hope we eliminate racism within ourselves and provide hope for others to do the same. I hope participants' lives are transformed and that we eliminate racism in our society one person at a time, one day at a time."