Oklahoma House Passes Resolution Declaring Abortion Murder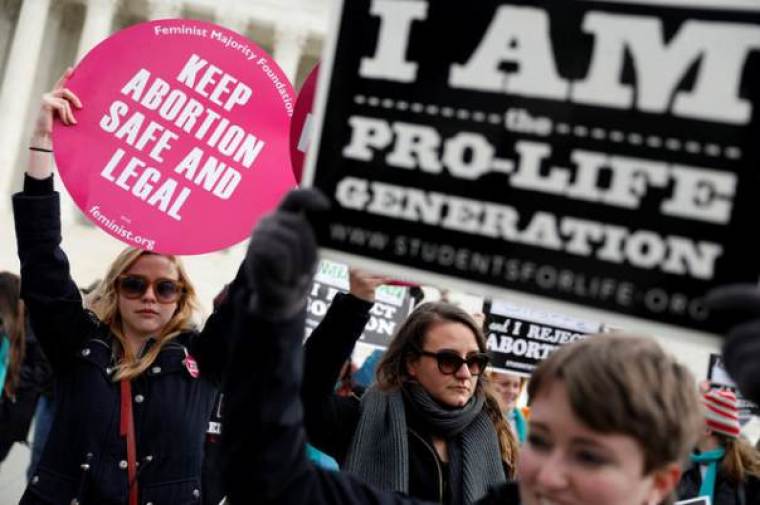 Oklahoma's House of Representatives has passed a resolution labeling abortion murder and calling upon state officials to prevent abortions from happening.
Known as House Resolution 1004, the measure was passed on Monday and copies of which will be sent to President Donald Trump and Vice President Mike Pence.
Sponsored by Republican Representative Chuck Strohm, HR 1004 states that "all human life is protected by God's law and the highest laws of the land."
"... the Declaration of Independence explains that all human beings are created in the image of God, and are thus endowed by their Creator with the unalienable right to life," reads the resolution.
"... the Constitution of the United States mandates that no state shall deprive any human being of life, liberty, or the pursuit of happiness without due process of law, nor deny to any human being within its jurisdiction the equal protection of the laws."
HR 1004 has the duel purpose of calling upon Oklahoma officials to deter the "murder of unborn children by abortion" and to direct judges to not "interfere with Legislature's right to clarify Oklahoma criminal law."
"Oklahoma judges and specifically justices of the Oklahoma Supreme Court are directed not to interfere with this Legislature's right to clarify Oklahoma criminal law regarding abortion per Section 36 of Article V of the Oklahoma Constitution," continued the resolution.
 "... every public official in Oklahoma, including but not limited to sheriffs, district attorneys, judges and justices, the Attorney General, and the Governor, is directed to exercise their authority as appropriate in their respective jurisdictions to stop the murder of innocent unborn children by abortion."
No debate or discussion was allotted for the resolution before the House voted on it, according to local media outlet Tulsa World.
"As a simple resolution, HR 1004 is considered a statement of policy and does not carry the weight of law," reported Tulsa World.
The resolution denouncing abortion as murder comes at a time when Oklahoma has what The Hill described as "strict rules aimed at limiting abortions performed in the state."
"A woman seeking an abortion must undergo counseling and wait 72 hours before getting an abortion. Health insurance plans offered under the Affordable Care Act may only cover abortions performed if the mother's life is in danger," noted The Hill.
"Parents of minors seeking abortions must be notified before the procedure takes place. And abortions performed after 20 weeks are banned unless the woman's life is at risk."