Sources in 'Second Coming Christ Controversy' Face Scrutiny
Christianity Today writer retracts and removes a Facebook post alleging 'Second Coming Christ' confession, saying his statement was 'largely based on indirect and not direct information.'
(Corroboration can be found in the following documents: Yang Shuang Hao, Ma Li's Husband Testimony:  English Version  Chinese Version)
Furthermore, credible sources have told CP that Yeung's attack against YD was part of a bigger plot to destroy The Gospel Herald, the largest Christian publication in Hong Kong, which employed members of YD. Yeung was supplied by materials from the Rev. Thomas Wang, president of the Great Commission Center International, these sources say. Wang, a staunch advocate of the house churches in Mainland China, had served as the honorary advisor of GH but severed ties with the newspaper after GH gave news coverage to a Bible exhibition sponsored by China's government-sanctioned Three-Self Church.
Yeung drew on the materials from Yamaya's blog to sensationalize the accusations against YD, said Cheung. The materials compiled by Yeung were then published repeatedly in the Korean newspaper Deulsori Times that had aligned itself with Chae, the former CCK heresy committee vice chair, who spearheaded the investigations into Jang in South Korea. The allegations levied against these organizations by the information published in Deulsori were cleared after Christian Today in Korea sued the Deulsori Times and won.
Deulsori published statements from the Enquiry panel that it "could not exclude...the strong probabilities" that the Young Disciples of Jesus "promoted doctrines similar to that of Unification Church, including (1) the first coming of Jesus to the earth was a failure and (2) their pastor is the 'Second Coming Lord' or 'Second Coming Christ.'"
A criminal court in Korea ruled that the Deulsori Times was guilty of defamation for alleging that one person (David Jang) controlled the "Davidian" organizations and for accusing these organizations of believing in the "Second Coming Christ." The court found that Deulsori had the intent of "harming" these organizations by publishing these allegations.
(Corroboration can be found in the following documents: Criminal Court Verdict in Korea: English Version Korean Version)
As a result of the criminal court verdict, the Deulsori Times was ordered to pay a fine or face jail time. Christian Today in Korea, which is the most widely read religious newspaper in Korea, is currently preparing to file a suit in the Korean civil court against Deulsori and other involved publications that have also circulated similar materials. Christian Today in Korea's lawyer expects that compensation for his client could amount to millions of dollars in damages.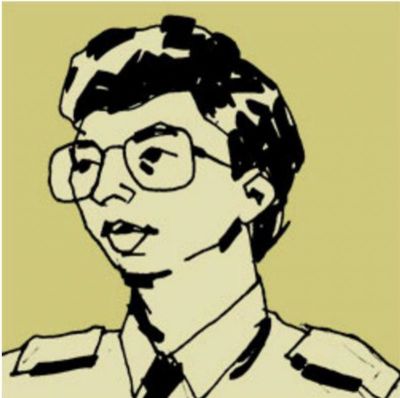 Yamaya Makoto: 'Cyer-Terrorist' Blogger
As part of the story, Christianity Today also interviewed Yamaya Makoto, who works for the Salvation Army in Tokyo and runs a blog critical of Jang and Christian Today in Japan. Hokuto Ide, a reporter for Christian Today in Japan, has stated in his blog that Yamaya is notoriously known as a "cyber-terrorist" for using blogs to criticize not only Jang but also foreign missionaries in Japan. According to CT, Yamaya is in possession of a set of "Bible Lecture notes" in Japanese. Yamaya said he was made aware of the notes by parents of Munenori Kitamura who said their son went missing after they pressured him to leave his church.
Kitamura, who came forward as the owner of the notes, gave his own version of what happened on his personal blog Only Jesus. Kitamura said that the claims made about him on Yamaya's blog are false and that the Second Coming issue was fabricated by Yamaya. He said that Yamaya accused Kitamura of believing in Jang as the Second Coming Christ, a charge that Kitamura strongly denied. Kitamura responded to Yamaya by posting a public confession of his faith that salvation is found in Jesus and that he is waiting for Christ of Nazareth to come.
Even though Kitamura clearly affirmed his belief in Jesus and denied believing in Jang, Yamaya insisted that Kitamura's confession of faith was a lie. Yamaya continuously pressed Kitamura to admit his belief in Second Coming Christ, he said. "I clearly confessed that I believed in Jesus Christ of Nazareth alone but Yamaya wouldn't accept my confession. I felt like he was forcing me to say something that I didn't believe. He should apologize for accusing me of believing in Jang," Kitamura told CP.
In a blog post dated May 14, 2008, Kitamura said that Yamaya told his parents that he belonged to a "cult." In the same entry, he said Yamaya and his conspirators took advantage of his parents' feelings and planted misunderstandings so that they could be used as a "tool" for attacking his church. "I cannot believe that a person who confesses to be Christian would tear apart the relationship between parents and son. This is egoistic and a terrible behavior," he wrote. Kitamura later updated his blog to report that his parents have changed their position and now support his position.
Yamaya Makoto has also argued on his blog that Christian Today in Japan believed in Jang as the Second Coming Christ. According to Ide, Christian Today in Japan asked Yamaya to stop slandering them but he refused. That's when Christian Today in Japan brought the matter to The Salvation Army in Japan and urged the Rev. Haruhisa Ohta, an executive of the Salvation Army in Japan who supervised Yamaya, to order Yamaya to stop his accusations. After listening to both sides, Ohta agreed to issue a statement clearing Christian Today in Japan of heresy if the newspaper published a public confession of faith affirming belief in Jesus Christ and rejecting belief in Jang as the Second Coming.
Christian Today in Japan published the confession and the Rev. Ohta signed a statement in which it affirmed that Christian Today in Japan does not hold the belief that Jang is the Second Coming. "Rev. Ohta cleared Christian Today in Japan of suspicion that Christian Today in Japan believes Rev. David Jang as Second Coming Christ and confirmed that there is no such belief by the fact that Christian Today in Japan published its confession of faith," read a joint statement released June 27, 2007 by Ohta and Christian Today in Japan.
(Corroboration can be found in the following documents: Statement of Haruhisa Ohta of Salvation Army Japan:  English Version  Japanese Version)
Even though Ohta cleared the newspaper, Yamaya persisted in criticizing Christian Today in Japan on his blog. Yamaya then spread his accusations on 2 Channel, an online forum for anonymous hate speech, according to Ide. When Christian Today in Japan called one of Yamaya's close associates to ask whether he helped Yamaya in making defamatory online comments about the newspaper, he boldly stated, "I did it." The Salvation Army in Japan fired Yamaya's associate for threats and harassment against Christian Today in Japan after listening to a recording of the phone conversation.
Christian Today in Japan later discovered that its market competitor The Christian Weekly News was collaborating with Yamaya in a "smear campaign" against Christian Today in Japan. Ide said their efforts against Christian Today dates back to 2004, the year when it began publishing its print edition. The Christian Weekly News was the only evangelical publication in Japan at the time so it feared that it might lose its market share, he said. On June 17, 2004, at the urging of CWN's editor Shoichi Konda, two officials of Japan Evangelical Association distributed a short memo on Jang that was based on an article in News N Joy, a pro-North Korea newspaper. The memo, obtained by CP, stated that the Rev. David Jang was a board member of Christian Today in Korea and that he was currently a core member of Unification Church. (Both claims were later determined by legal and church bodies in Korea to be false.) It was noted at the end of the memo that The Christian Weekly News provided the article.
The memo was printed on official JEA letterhead but it is questionable whether the memo could technically be considered an official JEA statement. According to Ide, the memo was never approved by a board meeting before distribution, a violation of JEA's by-laws. One of the member organizations that received the JEA memo was the Salvation Army in Japan. Yamaya received the memo from Salvation Army and posted it on his website the next day. Christian Today in Japan said neither JEA or Konda contacted them to verify the information in the article. Ide said that Konda violated journalism ethics by not engaging in fact-finding.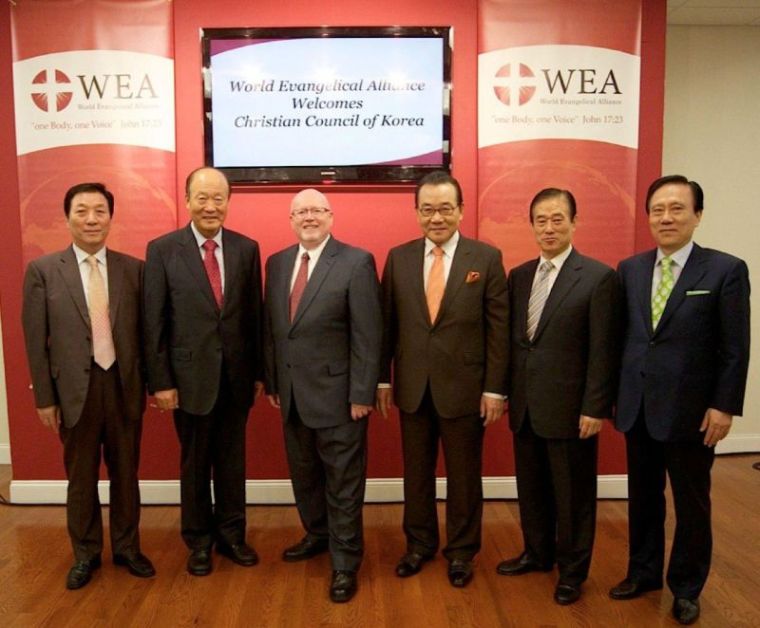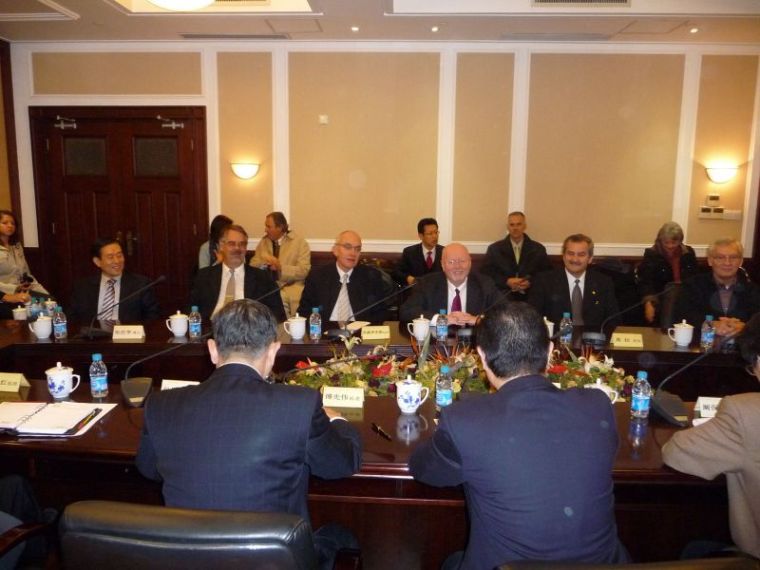 View Photos
The Christian Council of Korea has twice cleared Jang of having ties to the Unification Church, but the JEA never distributed results of the CCK report to member denominations in Japan. Christian Today, according to Ide, has yet to receive an apology from CWN and Yamaya over their false reports. Rather than affirm the CCK report, according to CT, Yamaya has claimed that Haidian Church in Beijing, and TongHap and HapShin denominations in South Korea had cut ties with Jang's organization. But CP has confirmed that these claims are untrue and no ties have been severed.
Ide explained the strategy behind what he called "Konda and Yamaya's conspiracy" to attack the paper. He said Yamaya had coined the term "Davidian" to tie Christian Today in Japan, Jang and other evangelical organizations as "one." "You know why they tied everything up as 'Davidian'? They couldn't compete against Christian Today in Japan, so they associated our newspaper with organizations that were facing heresy charges in order to make it easier for them to attack us," said Ide. Yamaya is facing charges of defamation in a court case in Japan. Christian Today in Japan said it expects the court to issue a similar ruling as the court in Korea, which has already found statements that accuse organizations of being "one" and holding heretical beliefs to be defamatory.