One Million Moms Slams Discovery Channel's 'Naked and Afraid;' Compares Show to 'Soft Porn'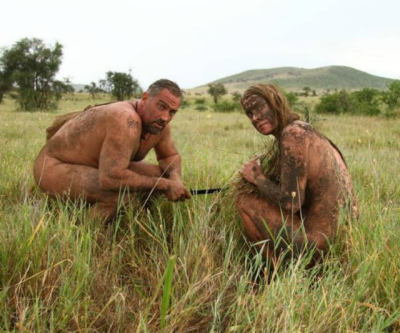 While the Discovery Channel's new reality show "Naked and Afraid" might bring to mind scenes from the Book of Genesis with its male-female pairing of contestants fending for survival in the wild with no clothes on, conservative family organization One Million Moms wants none of it and has demanded that the network cancel the "offensive" and "inappropriate" show it believes is comparable to pornography.
"Either Discovery desperately wanted to hear from One Million Moms or the network's writers and producers have run out of ideas for new programs. Discovery should be ashamed to air nudity and then call it entertainment. In fact, having the cast be naked is the basis for fifty percent of the show. Even though the frontal body parts are blurred out, having so much skin showing is considered soft porn."
The American Family Association-run organization encourages supporters to write Discovery Channel a letter informing the network, in part, that its "decision (to produce and air the new show) is disrespectful to me personally and to my family. Your program 'Naked and Afraid' is soft porn, and I find it extremely irresponsible for a network with your reputation to air this filth."
One Million Moms suggests that participants boycott the 10 p.m. ET program until it is pulled from the air, and give their support to "suitable, family-friendly entertainment."
"Naked and Afraid" premiered June 23 and features a "Survivor"-type reality setting in which a man and a woman are dropped in unfamiliar and remote areas, such as a jungle or an island, and left "high and dry with no food, no water...and no clothes" to battle the elements for a total of 21 days. In addition to finding food and water, contestants have to be on guard against things like sunburn, bug bites, thorns and worse.
While another conservative, faith-based organization gave "Naked and Afraid" a decidedly more favorable response, there were still concerns that the reality show might focus too much on nudity.
Plugged In, affiliated with the Focus on the Family nonprofit, described "Naked and Afraid" as "a weekly reboot of Adam and Eve as envisioned by Charles Darwin" and offers in a review that "there's little that's intentionally titillating about the program's almost constant nudity."
"But while the nudity makes the survival challenge of 'Naked and Afraid' that much more daunting, it also makes the show exponentially more uncomfortable — and problematic — to watch," writes Plugged In's Paul Asay.
He adds, "Critical parts of anatomy (i.e. genitals and breasts) are obscured through pixilation [sic]. But uncovered backsides are in full, frequent and uncensored view. It's way more nudity than I've ever seen on television before (even counting 'Game of Thrones,' and that's saying something). The level of skin we see here is unprecedented on American television as far as I know. It would seemingly be enough to brand a movie version of 'Naked and Afraid' with an R rating — not the strangely forgiving TV-14 it's been given here. Frankly, I haven't seen so many dirty, naked behinds since my kids grew out of diapers."
Despite its weaker points, Asay concludes, "'Naked and Afraid' is, in its strange own way, bizarrely compelling television." Yet, he finds that the reality show struggles to deliver much more than its premise: "There's really no escaping the essential truth of the title: The folks on the show are very naked. And very afraid."
"Naked and Afraid" premiered on Discovery after its live broadcast of high-wire artist Nik Wallenda's 1,500-foot-high walk across the Little Colorado River Gorge near the Grand Canyon. While Wallenda's walk broke records for the Discovery Channel, "Naked and Afraid" was the highest rated series premiere in 2013 and the second-highest series premiere in the history of the network.
Discovery Channel did not respond to The Christian Post's request for comment regarding One Million Moms' boycott and demands targeting "Naked and Afraid."
Watch the Discovery Channel trailer for "Naked and Afraid":
Naked and Afraid