'One Punch Man' Season 2: Anime to Feature Hero Hunter Arc in November?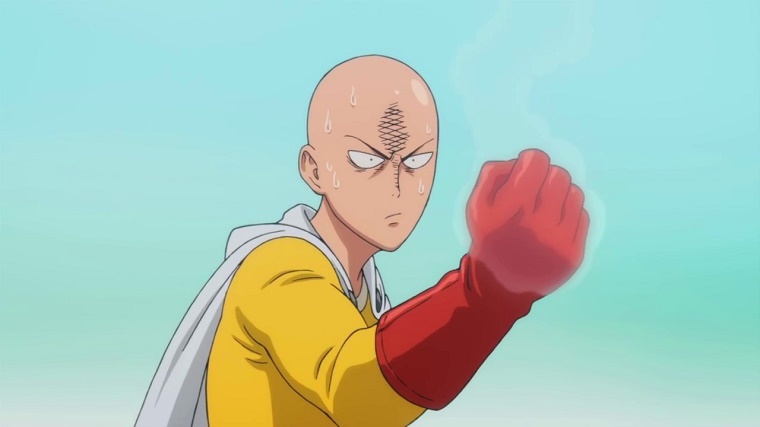 The most recent buzz concerning the highly anticipated "One Punch Man" season 2 says that the superhero parody anime series may come much sooner than expected.
The first season of the anime adaptation of One's superhero parody webcomic of the same title debuted in Japan more than a year ago. Fans have since been waiting for the official announcement for future episodes, and in 2016, a second season was finally confirmed. Now that previous reports have claimed that production has already begun for the upcoming installment, speculations about the anime possibly returning this year have continued to gain ground.
"One Punch Man" chronicles the life and adventures of Saitama, a superhero who can defeat his enemies with just a single punch. Speculations about Saitama possibly facing off with popular manga villain Garou may not be happening so soon, but some fans on the discussion site Reddit seem to agree that Garou could, at least, make an appearance before season 2 ends.
Moreover, talks about the second season possibly featuring more S-Class members from the Hero Association has also led fans to believe that the King, the league's celebrated seventh member, may most likely serve as the villain in the upcoming new episodes. Bang and Watchman Dog also seem to be in the list of possible villains that Saitama will have to deal with.
Another theory states that season 2 will most likely cover the "Hero Hunter" arc, which will essentially bring Garou in as Saitama's most dangerous nemesis. There are also speculations that season 2 will consist of 13 episodes, more or less.
Release date theories have also been floating around, with some fans believing that "One Punch Man" season 2 may air as early as November this year, while others think that new episodes may not air until either spring or summer of 2018.
Of course, these are all just hearsay at this point, and an official announcement regarding these matters has not been released as of the moment.