Oprah Winfrey Responds to Calls She Should Be President in 2020
The buzz about Oprah Winfrey running for U.S. president in 2020 keeps getting louder. Despite her constant denials that she's not interested in a political post, calls for her to run persist.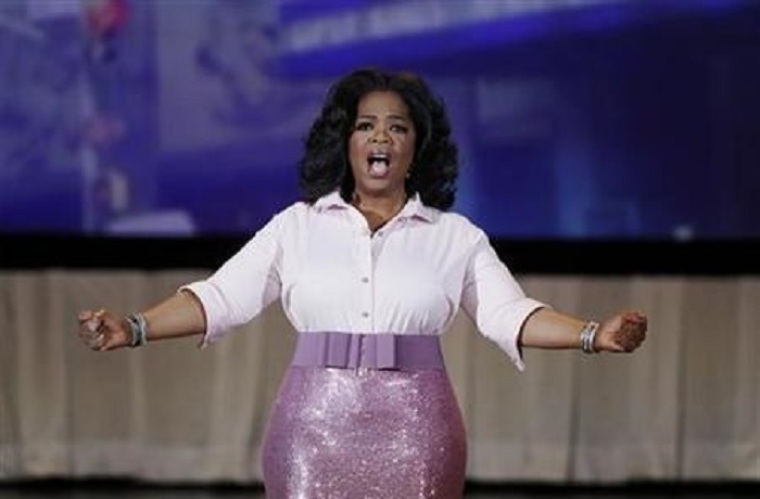 Winfrey recently sparked rumors about her presidential bid once again when she posted an article calling her as the Democrats' best hope. The New York Post piece cited Winfrey as the "embodiment of the American Dream" who could, in theory, beat President Donald Trump should he seek re-election.
Instead of saying that she's not considering the presidency like she always used to, Winfrey this time responded to the article in a different tone.
"Thanks for your vote of confidence," Winfrey said as she shared a link to the NY Post article on her Twitter.
Winfrey's critics, however, say that she has no experience running for public office, but in a Bloomberg interview in March, Winfrey admitted that while she is inexperienced Trump also never held a public post before he won as U.S. president, hence the thought of running has played in her mind since his victory.
A survey from Public Policy Polling done in March revealed Winfrey's winning chances if she would go up against Trump.
"Oprah Winfrey has a 49/33 favorability rating nationally and would lead Donald Trump 47-40 in a hypothetical 2020 Presidential contest," the poll stated.
Trump himself understands that Winfrey would be a strong political candidate. In 2015, Trump told ABC News that he would make the TV host his running mate if he runs. At that time, no one knew that the real estate billionaire was serious about his presidential bid.
It won't also be the first time the president thought of Winfrey as a strong political contender. In 1999, Trump said his ticket would easily win if Winfrey was his running mate.
A rep for Winfrey, however, downplayed the recent stories following her Twitter response to the NY Post piece.
"She was just thanking the reporter, she is not running for office," Winfrey's publicist told The Wrap.