'Orange Is the New Black' Season 6 Latest News: Diane Guerrero Joins 'Superior Donuts'; Is She Leaving Prison Drama?
Diane Guerrero, who plays the inmate Maritza Ramos on "Orange Is the New Black," is joining another show. The actress is going to be part of "Superior Donuts" season 2 on CBS this fall but does this mean she's leaving the prison drama?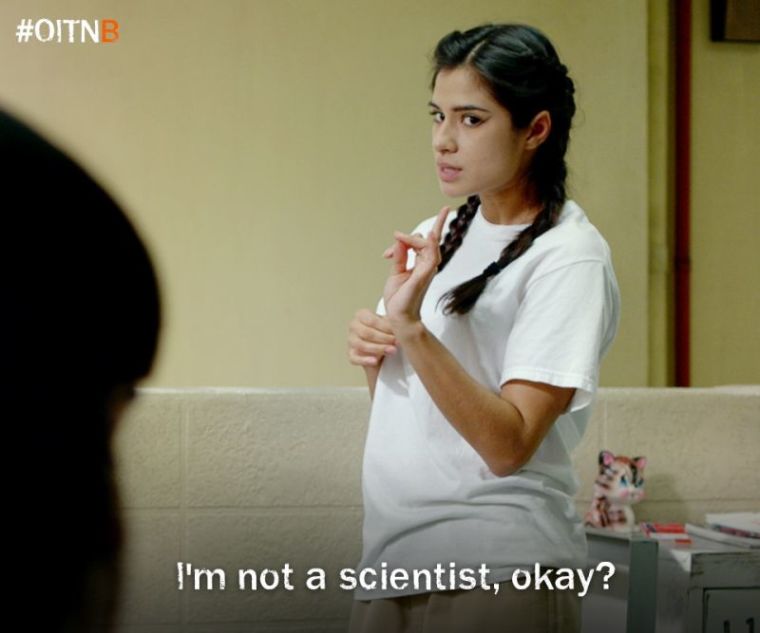 Guerrero will board "Superior Donuts" as a series regular. The actress will play Sofia, a food truck owner who will compete with Arthur's (Judd Hirsch) donut shop and will become Franco's (Jermaine Fowler) potential romantic partner.
"Superior Donuts" season 2 will premiere on Monday, Oct. 30, and production is already underway. The number of episodes, however, has not been determined.
The show's producers revealed that they picked Guerrero partly because they loved her work on "Orange Is the New Black."
"We're excited to be introducing her as a young entrepreneur who moves into the neighborhood, driving Arthur crazy and catching Franco's eye," executive producer Bob Daily said.
Fans wonder, however, if Guerrero's work and schedule on the CBS sitcom will affect her appearance on "Orange Is the New Black." Reports stated that production for the Netflix series' sixth season has not yet started, hence she has time to do another show.
But Guerrero's appearance on "Orange Is the New Black" season 6 could be scaled down since her character was separated from her squad in the last finale and she is not part of the big 10. The upcoming season will also feature two different prisons and executive producer Lauren Morelli told The Hollywood Reporter that there will be a shift.
Fans of "Orange Is the New Black" take Morelli's statements to mean that some of the characters, including Guererro's, could soon fade out on the show as the focus of season 6 and 7 changes. Show creator Jenji Kohan also implied via The New York Times that the seventh season could be the last or it could be the beginning of a reboot for "Orange Is the New Black" with new characters and stars.