Oregon Becomes First State in U.S. to Offer Non-Binary Gender Option for Driver's Licenses and ID Cards
Oregon Becomes First State in U.S. to Offer Non-Binary Gender Option for Driver's Licenses and ID Cards
M, F, or X?
These are the three gender options that drivers must now choose from when applying for licenses and identification cards in Oregon.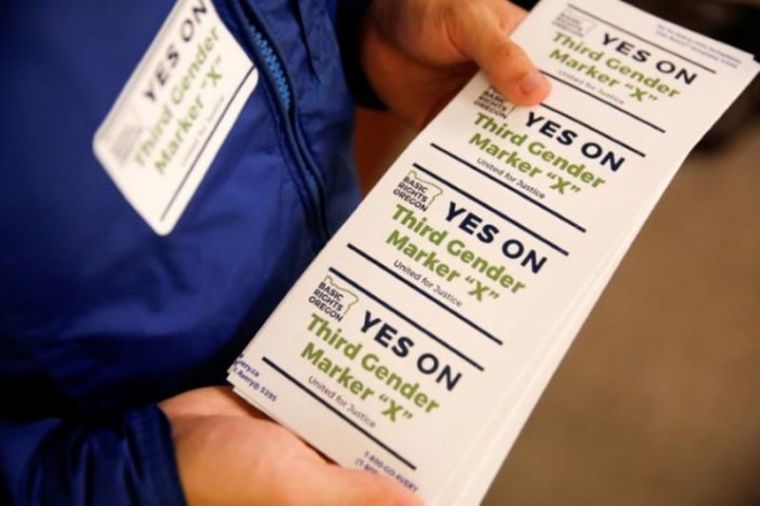 The Beaver State stunned America last week when it approved a new rule giving drivers residing in the state the option to identify themselves as neither male or female but as "non-binary" using the symbol 'X," The Oregonian reported.
Oregon thus became the first state in the nation where transgenders are free to choose their own gender classification. The rule goes into effect on July 1.
The precedent-setting rule change follows another historic move taken in Oregon last year when a county circuit court judge allowed Portland Army veteran Jamie Shupe to legally identify as neither male nor female. That appears to have set the stage for the new rule approved by the Oregon Transportation Commission.
Members of the LGBT community in Oregon were quick to praise the move, saying the change validates their identities and makes them safer when they hand over their licenses at restaurants, health clinics and airports.
"There are daily interactions such as checking out at a grocery store, checking in at a doctor's appointment — and an incorrect gender marker means the potential to be misgendered and have painful and very uncomfortable experiences at all of those stages," J. Gibbons, a 26-year-old college counselor told Oregon Public Broadcasting.
"I'm incredibly thrilled to be an Oregonian right now," said Gibbons, who identifies as non-binary.
An estimated 20,000 Oregonians identify as transgender, according to The Williams Institute at the University of California-Los Angeles.
Other states are set to follow Oregon's footsteps.
In California, the state Senate—by a 26-12 vote—passed a bill on May 31 to add a third gender option on state IDs, sending it to the California State Assembly.
However, the California Family Council, a conservative Christian group, quickly registered its opposition, saying that "government documents need to reflect biological facts for identification," CBN News reported.
"We believe government documents need to reflect biological facts for identification and medical purposes," said California Family Council CEO Jonathan Keller.
"Secondly, the bill advances a falsehood: that being male or female, or no gender at all is a choice each person must make, not a fact to celebrate and accept. Laws like this will simply erase any meaningful gender definitions, if being male or female is completely divorced from biological facts," he said.
The Canadian province of Ontario already implemented the X option for driver's license applicants earlier this year.
Other countries such as India, Bangladesh, Australia, New Zealand and Nepal have already recognized non-binary genders.