Orlando Massacre: Compassion for Gays Doesn't Mean You Have to Agree With Them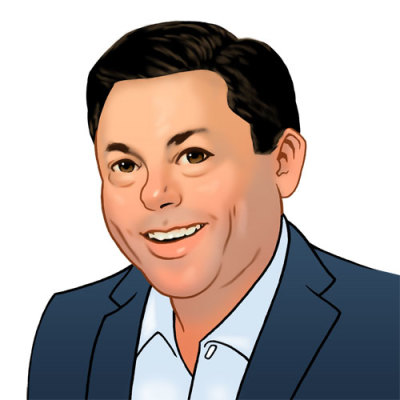 The Orlando tragedy has touched everyone in America. The response from the Christian community has been incredible. A diverse group of Christian leaders such as Bill Hybels, Christine Caine, T.D. Jakes, Samuel Rodriguez and Russell Moore have tweeted and written strong messages of support for the victims, their families and the larger LGBT community.
Joel Hunter pastor of Northland, Orlando's largest church has been extremely gracious saying, "So I've got to go back and examine my own heart, I've got to confess to my congregation that if there's anything I've said that could have ever led to anything, the dismissal or denigration of any other population, God I am so sorry for that."
A Chick-fil-A in Orlando at University and Rouse Road opened on Sunday (when they are never open because of their Christian beliefs) and prepared hundreds of their chicken sandwiches and brewed dozens of gallons of iced tea. They did this free of charge and took the food and drinks to the One Blood donation center for all the people who had lined up to donate blood for the victims.
Many churches, including my own, when they heard Sunday morning of the tragedy had special prayer in their services for everyone involved in the tragedy. It has been amazing to see such a loving and compassionate response from the Church. Christians are living out their faith in very real and practical ways since Sunday's incident. They are praying for the gay community to experience the love and grace of Jesus and His Church, both in Orlando and across our country during this violent and unsettled time.
The response from some of the LGBT community to such an outpouring of love and support has been stunning. Certainly it is understandable that some gays may feel animus towards Christians over the gay marriage battle. It is true that many Christians hold to the Bible's teaching on the sinfulness of homosexuality and that upsets some gays. But here is an opportunity to simply receive love and support and it is rebuffed.
In the Huffington Post Andrew Sotomayor wrote, "Every preacher, pastor or priest who's falsely claimed that LGBT people are sinners, perverts or told someone to 'pray the gay away' contributed to this murder."
James Parrish executive director of Equality Virginia said, "Preachers who rail against our community … who contribute to that hate and fear and lies about our community contribute to the violence."
Wow, not only is the compassion rejected, a partial blame is now attributed to Christian leaders.
Samantha Bee on her TBS television show Full Frontal mocked Christians for praying rather than simply thanking them. Anderson Cooper in an interview on CNN challenged Florida Attorney General Pam Bondi for showing support for the Orlando victims and their families because she had previously argued against gay marriage in Florida.
Instead of being thankful for the support and encouraged by the positive response there is castigation.
For some, they are lashing out in their pain. They are upset that so many gays were killed and want to look for anyone to blame. As has been said many times, "hurting people, hurt people." For others it is more sinister, they finally have the sympathy of our country on their side so now is the time to attack the giant — finally go after the Church.
Amanda Marcotte actually wrote this in Salon, "We strive for an end of all religions teaching that homosexuality is a sin ...."
Strike while the iron is hot even if it is absurd and totally unrealistic.
Christians believe in God's grace and in God's truth. Both must be held in the same hand during this time, challenging as that may be. The Bible didn't change on Sunday, the teachings remain the same. Caring for someone and feeling compassion for their pain does not mean you are obligated to agree with them or change your beliefs.
Name-calling and stereotyping Christians for what they believe is exactly what gays don't want done to them. Christians have a right to speak what they believe just as gays have a right to speak what they believe.
But we are in full agreement on this: We agree terrorizing gays is wrong. We agree no one should be treated unfairly or bullied. We believe hatred is evil and love is supreme. We agree people need support when they are grieving and hurting. I would hope we could focus on it during this difficult time.
Rick McDaniel is the senior pastor of Richmond Community Church in Richmond, VA and
highimpactchurch.tv.
He is the speaker on the High Impact Living broadcast and the author of 5 Habits of Happy People. @rickmcdaniel