Orthodox Leaders Call for Boycott of Lidl, Nestle for Airbrushing Out Christian Symbols on Products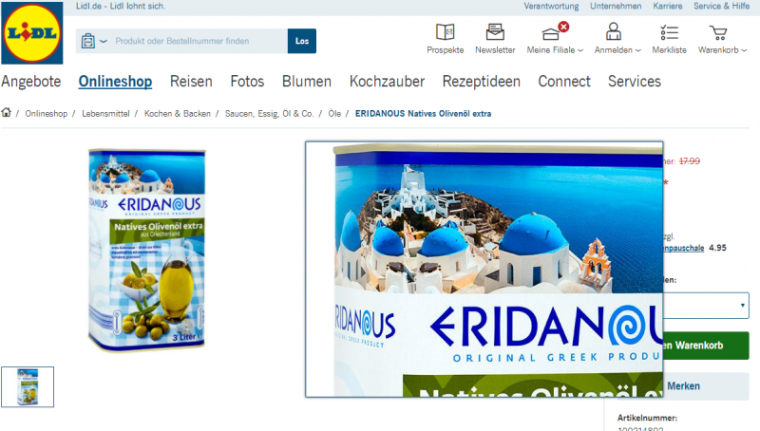 Leaders of the Greek Orthodox Church are asking worshipers to boycott Lidl and Nestlé, which removed Christian symbols from their food packaging in an attempt to be "religiously neutral."
Earlier this month, shoppers noticed that the German supermarket chain Lidl had used photo editing software to remove crosses on top of an iconic Greek church on its food packaging. Swiss food giant Nestlé and the local dairy producer Mevgal have also removed religious imagery from their Greek yogurts.
In response, the Orthodox Church in Athens is urging its members through sermons and on the internet to boycott Lidl, Nestlé and Mevgal, according to The Sunday Times, whom a spokesperson of the Church told the issue will be raised at a special synodical meeting next month.
While Nestlé and Mevgal in Greece have not responded, Lidl has apologized to customers who were offended.
In a statement to Premier, Lidl earlier said, "We are sincerely sorry for any offense caused by the artwork on our Eridanous product range and can confirm that we will be revising the packaging design as soon as possible."
However, Lidl had not reinstate the religious symbols at press time. The famous blue-domed churches on the island of Santorini are still without crosses on top in the packaging.
"Imagine the same thing happening in Russia, with products parcelled and plastered with pictures of Moscow's gold domes, only without their crosses," the Bishop of Larissa was quoted as saying earlier. "They [the companies] would be paying each and every person there millions in damages. But here, they have not only stolen us of our voice … but they know that the cost of damage caused in this small country will be small."
On Lidl's United Kingdom Facebook page, many have expressed outrage over the packaging.
"I'm British Muslim not Christian but even I think it was a bad move by Lidl," reads one response. "Have you seen the size of the crosses!?? they're tiny!! Going to all that effort to erase tiny wee crosses. Doesn't make any sense because you sell Christmas stuff in December. I couldn't care less what's on the packaging, if it tastes good then I'm eating it. Love some of the Greek Humous range. Come on, shove them back on and stop causing trouble eh? Only people offended about crosses on the packaging is Lidl, not the customers, listen to your customers."
Another commenter called the company "a bunch of hypocrites."
"Why have you taken the crosses off the top of Greek churches in your advertising?" asked a poster. "Is there somebody you will think takes offense? There is. Me, Greeks and many others. I definitely won't be using you again if you don't reverse this policy."
Founded in 1973 in a city near Frankfurt, Lidl boasts approximately 10,000 stores in 27 countries and recently began operating in the United States.
"As an international company, we are aware of our size and public visibility. We respect the variety of cultures and recognize the diversity of their values and traditions," reads its website.