Ouija Board 'Possesses' 3 With Demonic Spirits in Mexico: 'We're Going to Die,' Says Young Woman (VIDEO)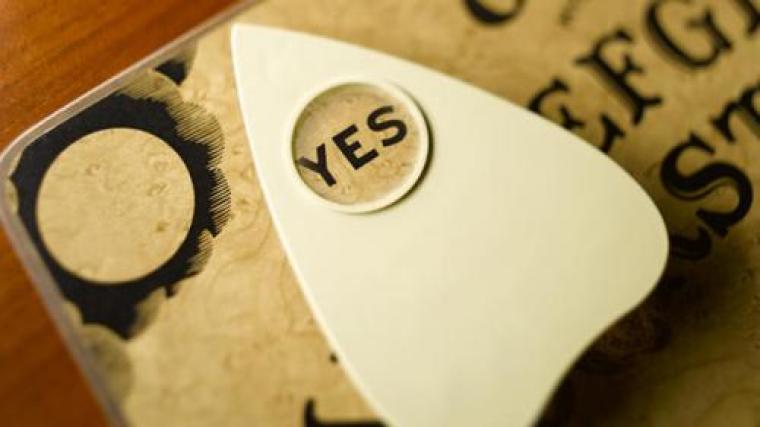 A Oujia board led to three people being "possessed" by evil or demonic spirits in San Juan Tlacotenco, Mexico, according to reports. Three Americans— 22-year-old Alexandra Huerta, her brother, 23-year-old Sergio and their cousin, 18-year-old Fernando Cuevas— had to be hospitalized after falling into a trance, growling and reporting hallucinations.
The Ouija board possession began only a few minutes into their experience. The three used the board, which has letters, numbers, words and occult symbols, to communicate with otherworldly spirits. Soon, Alexandra began to growl and thrash around uncontrollably.
Sergio and Fernando were also affected, and Alexandra's parents said the men went temporarily blind, deaf, and were hallucinating.
"The medical rescue of these three young people was very complicated," Victor Demesa, the director of public safety in the next town over Tepoztlan, told Daily Mail U.K. "They had involuntary movements and it was difficult to transfer them to the nearest hospital because they were so erratic."
Part of that difficulty was documented via smartphone video. Alexandra was growling and thrashing in her restraints in the back of the ambulance, and near the end, she began laughing.
"We're going to die," she said maniacally.
"You have to get better, your family is waiting for you," the paramedic responded.
"They will die," Huerta replied.
The parents, who live in the small village of San Juan Tlacotenco, said that a local priest would not perform an exorcism on the trio because they were not regular churchgoers. However, all three were treated with painkillers, anti stress medication and eye drops. Soon, their symptoms— "double vision … muscle spasms and difficulty swallowing," Demesa said— subsided.
"Whether they were really possessed, or had simply convinced themselves that they were possessed, was not for the doctors to comment on," he added.