'Our Father' in Lord's Prayer is 'problematic' for some, says Archbishop of York Stephen Cottrell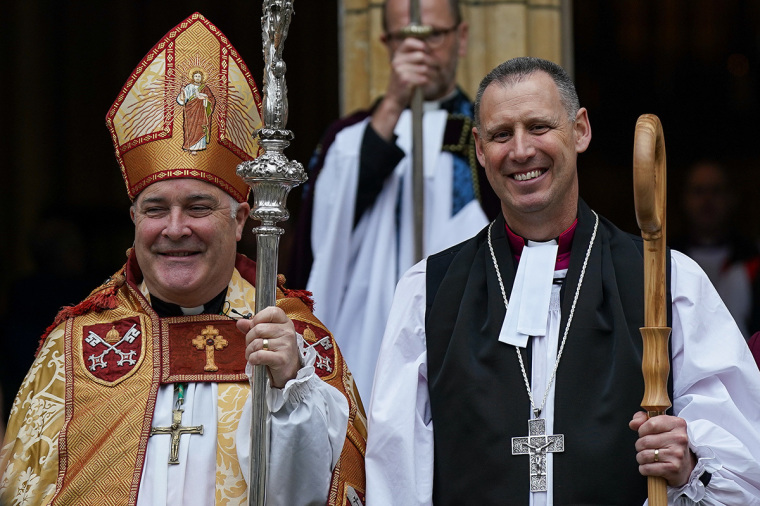 Archbishop of York Stephen Cottrell has suggested that the word "Father" in the Lord's Prayer can be distressing for some individuals, particularly victims of abuse or those who've  suffered under "oppressive patriarchy." Cottrell's comments have drawn the ire of some Christians who view his comments as a direct rebuke of Jesus Christ. 
The Lord's Prayer, the words spoken by Jesus Christ Himself teaching his disciples how followers are to pray, is found in Matthew 6:5-13, and it reads: 
"Our Father in heaven, hallowed be your name. Your kingdom come, your will be done,
on earth as it is in heaven. Give us this day our daily bread, and forgive us our debts, as we also have forgiven our debtors. And lead us not into temptation, but deliver us from evil."
Cottrell made this statement during a speech at the General Synod of the Church of England in York, the UK Times reported. He emphasized that using "Our Father" can be disturbing for those with abusive fathers and those who suffered under "an oppressively patriarchal grip on life."
"If this God to whom we pray is 'father' ... then those of us who say this prayer together, are sisters and brothers, family members, the household of God," Cottrell said. He elaborated that the visible divisions among Christians, including across different denominations, are detrimental to the promotion of the Gospel.
This statement, which can be read in full here, adds to the ongoing discourse around the gendering of God through the exclusive use of male terms in religious contexts.
According to The Telegraph, this discussion became a point of contention during the previous Synod in February, when proposals were made to consider a project "on gendered language" referencing God.
Responses to the archbishop's comments are varied within the CofE denomination. 
Canon Dr. Chris Sugden, a former Synod member, questioned the archbishop's intentions, asking if he is implying that Jesus was incorrect or lacked pastoral awareness. He suggested that individuals with challenging relationships with their earthly father should "rediscover the true nature of fatherhood through Christ."
Dr. Ian Paul, a Synod member, supported the archbishop, saying that many find the language of "father" difficult. But he added, "God is a good and loving father, so we need to continue to use this language whilst being aware of and alert to the pastoral issues."
The Rev. Christina Rees, a former Synod member and campaigner for female bishops, praised the archbishop for identifying a "really live issue." She said that for some, the term "father" is complex due to layers of abuse from birth fathers and local priests, known as fathers in God.
She questioned the belief system that implies that "male human beings bear the image of God more fully and accurately than women." Rees said the long-standing use of "father" and its effect on people in the church has led to a stalemate situation.
Meanwhile, many conservative Christians have expressed their disapproval, accusing the archbishop of prioritizing cultural cues over Scripture. In contrast, progressive Christian members and feminist clergy within the CofE have voiced their agreement with the archbishop's stance on the issue.