Outback Server Fired for Facebook Rant Over Not Being Tipped for Florida Megachurch's $735 Order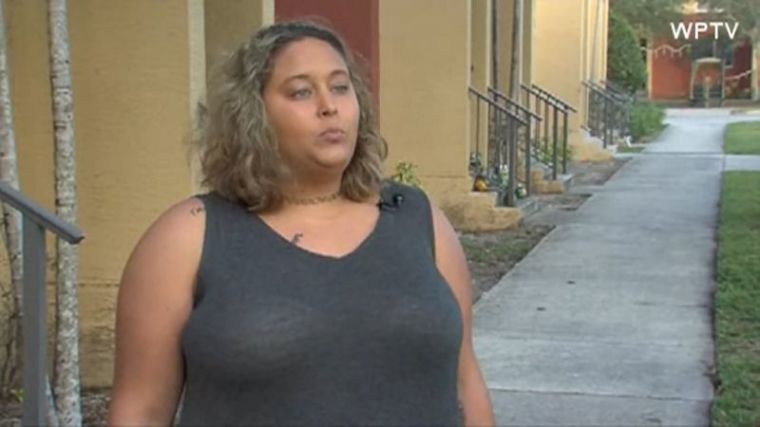 An Outback Steakhouse server in Palm Beach, Florida, lost her job after ranting on Facebook about a megachurch that did not give her a tip.
Tamlynn Yoder prepared a $735 to-go order for Christ Fellowship and became upset when she was not given a tip. The church has since reached out and compensated Yoder, explaining that it never had any interest in seeing the server fired from her job.
Yoder told The Palm Beach Post on Monday that she received "more than the tip" from the church.
"[Christ Fellowship] said a couple of the church families came together for me," Yoder revealed.
The 25-year-old server originally took the large take-out order placed by the church on Wednesday, which included 25 steaks, 25 chickens and 25 potatoes.
"We take the order over the phone, we put the order together, take payment and then take order to the car," she explained. "It's a lot of work, just as much as serving."
"When I brought it out and put it in the car and received the payment, there was no gratuity. I got upset. I posted a post on Facebook about the church not leaving a gratuity tip," Yoder separately told WPTV, though the post itself has not been made available.
"We live off of tips. If we don't have that then we have nothing."
Christ Fellowship clarified that the volunteer it sent out to collect the order was not aware that a tip was needed. 
A friend of the server saw the online post and called Christ Fellowship to complain the next day. The church then reached out to Outback on Thursday to offer to tip the waitress. That is when the restaurant chain found out about her Facebook rant.
Outback has a strict policy against employees posting about customers online. Yoder was fired later that day as per company policy.
Christ Fellowship spokesperson David Lonsberry told The Palm Beach Post that the intent of the church "was to find a way to get a tip to the employee and did not desire in any way for punitive action to be taken."
"We did not call the restaurant to have her fired, we wanted to get the situation resolved," Lonsberry clarified.
He also stated that church members usually give generous tips, as many of them work as servers.
"That night, we had a volunteer go to the restaurant and pick up the order since we were having a big conference. He probably didn't know to tip since it was a rush of the moment thing," said Lonsberry.
Reflecting on her firing, Yoder insisted that she did the right thing by speaking out.
"I feel that we should be allowed to say something especially to big parties that don't leave anything ... they pay the exact amount. I probably would still do it the same way. I wouldn't change anything," the former Outback server said.
The issue of Christians and tipping (or lack thereof) has led some Christian leaders to call out believers to do better.
Tennessee Pastor Chad Roberts of Preaching Christ Church created in March 2014 an online campaign called "Sundays Are the Worst" as a way for Christians to receive feedback from waiters and food servers.
"I think everyone knows there's a disconnect between the serving community and what's 'the Sunday church crowd,'" Roberts said at the time, emphasizing that treating waiters and waitresses well is important for Christians, especially after Sunday services. 
"What could we do for the serving community to show them that the church cares about them and that we're not judgmental? What if there was a website where servers could just sound off, they could just vent, and then the church says, it's OK, we get it, we understand?" he said about his vision.
One story on the Sundays Are the Worst campaign stated, "I hate waiting Tables on sunday as a christian myself it stinks because I dont get to go to church but then you have crowds of people who flood your restraunt after just loving the Lord most of them are the rudest people we have all week and look at you like a heathen because you are at work."
Shane Pruitt, director of evangelism for the Southern Baptists of Texas Convention, wrote in an op-ed in January 2017 that many servers have shared with him just how rude and inconsiderate the "church crowd" is after Sunday service.
"Brothers and sisters, we have to do better and correct this perception that many of our server friends have of Christians," Pruitt urged.