Over 1,808 Children Kidnapped in Pakistan in Last 2 Years, Gov't Official Says
Human Rights Activists Detest Claim That 90 Percent Left Home on Their Own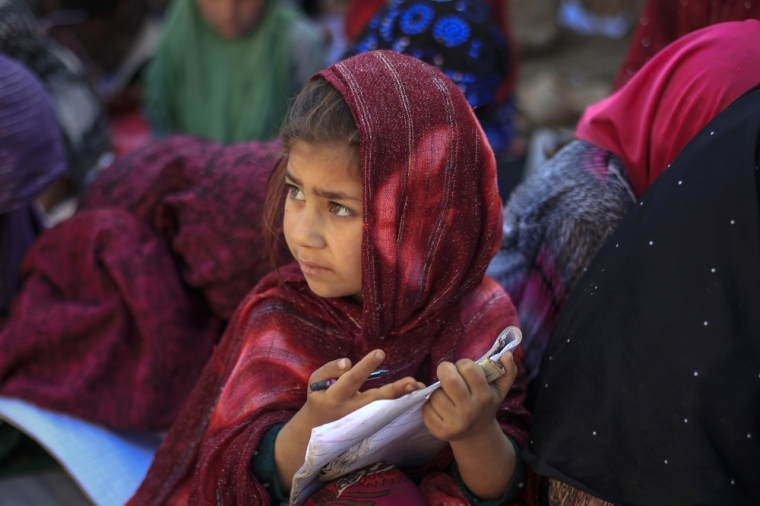 Pakistani Human rights activists are decrying government claims that 90 percent of the over 1,100 children reported missing in Pakistan's Punjab province last year left their home on their own will, and argued that the police are covering up the systemic abuse and kidnapping of Christian girls.
As word has swept across the province that over 600 children have been kidnapped in the region in recent months, Haider Ashraf, the deputy inspector general of operations for the police department in Lahore, has denied such claims.
Although it is hard to deny the fact that over 1,000 abduction cases are filed every year in the province, Ashraf has gone on record as saying that 90 percent of the 1,134 children reported to be abducted in 2015 actually left their homes on their own accord after being admonished by their parents. Ashraf further asserted that about 929 of the abducted children have returned on their own.
He said that 164 children were recovered and only about four children remain missing.
But as Pakistani teenage Christian girls are systematically being kidnapped, raped and forced into Islamic marriages, Pakistani Christian human rights activist Mehwish Bhatti told The Christian Post this week that Ashraf is wrong when he claims that most of the children who have been reported as kidnapped left home on their own will.
She added that most Christian families seeking help in getting their children back receive no help from the police. And those families that are fortunate enough to secure the release of their children usually have to pay a "heavy price," Bhatti explained.
"They are just making up the story," Bhatti, who handles abduction cases as an officer for the London-based charity British Pakistani Christian Association, said in response to the statistics Ashraf provided. She suggested that some of the numbers are made up so that the international media can make it seem like everything is alright in Pakistan.
"The police haven't done anything yet," she continued. "In all the kidnappings that have happened so far, I have not listened to a single parent saying that they got their children with the help of police. That's all lies."
Bhatti said that in many cases, Christian teenage girls are abducted by Muslims and are taken to be raped or forced into Islamic marriage. When the Christian families go to file police reports against the abductors, Bhatti says that the local police prevent the families from filing their cases and tell them that their child left the home to elope or because her home situation was not ideal.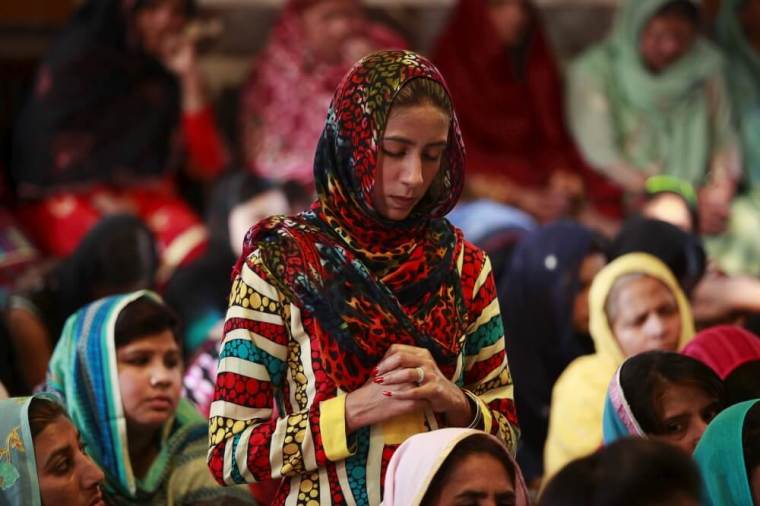 A 2014 report by "Movement of Solidarity and Peace in Pakistan" found that 100 to 700 Christian girls are kidnapped in Pakistan every year, many of whom are forced into Islamic marriages.
Bhatti said she is currently working with a family from the Punjab province who had their 15-year-old daughter abducted three months ago while she was on a train.
"The family tried to register a FIR [first information report] against the kidnappers but the local police are not ready to register the FIR," Bhatti said. "Instead of giving protection to the family, they just tell them, 'Your girl has eloped from the home and she might have some affair with the guy and you might have also beaten her and something disgraceful has happened and that is why she left the home.'"
"This is not the right story," Bhatti said. "The family is quite helpless, very helpless."
Bhatti expressed serious concern that the 15-year-old girl will turn up dead one of these days.
"When the body is post-martyr, then the investigators are going to find what actually happened," Bhatti added. "Why are we waiting to see the dead body of the girl? We need take the action beforehand. Why are the police and government not taking action? It is the legal right of every citizen."
The daughter of another Christian family that Bhatti is working with was also kidnapped. She explained to CP that police won't help the family recover their daughter or take action against the abductor because he is a Muslim who is well regarded in his political party and has ties to many political leaders.
Ashraf's statistics come after Punjab's Additional Inspector General Nadeem Nawaz sent a report to the Pakistan Supreme Court in July explaining that over 1,808 children were reported as abducted over the course of the last two years and that 1,715 of them have been recovered. Over the last six years, the report claims that over 6,793 children have been reported missing in the region over the last six years and 6,654 of them have been recovered.
Additionally, the report states that over 767 kidnapping cases were filed in the first seven months of 2016. The report adds that 715 children were rescued.
"We are in touch with over 20 families who have lost children and are receiving no help from local police authorities. Missing persons reports are not being recorded and the police often blame the parents for what they deem to be poor care for the missing child," BPCA Chairman Wilson Chowdhry told CP.
"There seems to be a perception or ruse to label missing children as runaways and this is causing a feeling of helplessness for parents. A government inquiry into the increasing numbers of alleged missing children and the failure by police to register such concerns has become essential. Failure to react allows the potential for crimes such as human trafficking, organ trafficking and the kidnap, rape and forced marriage of vulnerable girls to perpetuate and proliferate."
In the case of another family that Bhatti has worked with in the Punjab province, a mother of three was kidnapped and forced into Islamic marriage with a Muslim landlord.
Even though she was able to escape, the police threatened to arrest her family members after the Muslim landlord complained to the police about her escape. The threat of continuous persecution against the family was so great that the family felt forced to return their loved one to the abductor so that they would not face further persecution and arrest.
"Most of the Christian girls who are forced into marriages, they all were very young — 14, 15, 16 years," Bhatti explained. "They were not allowed to get married but they were forced to get married and the Muslim police just produce artificial birth certificate just to prove that they are grown up and they are getting married on their own will just to make the Christian family quiet. The government of Pakistan has accepted this and those girls are still with the Muslim men and the landlords and everything."
The British Pakistani Christian Association has set up an online petition calling on the Pakistani government to stop the systematic abduction and kidnapping of Christian girls by putting an end to the impunity that these Muslim abductors receive.
Even Pakistan Supreme Court Justice Saqib Nisar reportedly voiced concerns over the reports that over 600 children were kidnapped in recent days in a suo moto notice on July 26.
"It has been highlighted that such abductions are orchestrated with the nefarious object of extracting vital body organs of the abductees; while another attribution is for sexual abuse and / or beggary, etc., through the children," the justice wrote. "That in any case such large scale abduction, if so, of children in a short span of time is a matter of immense concern and alarm."
British Pakistani Christian Association operate a safe house for rape victims that escape the hands of abductors. The center is also a place for counselling and advice for many other victims. If you would like to donate click here.