Over 26,000 Petition Catholic University to Stop Hosting 'Hyper-Sexualized Drag Show'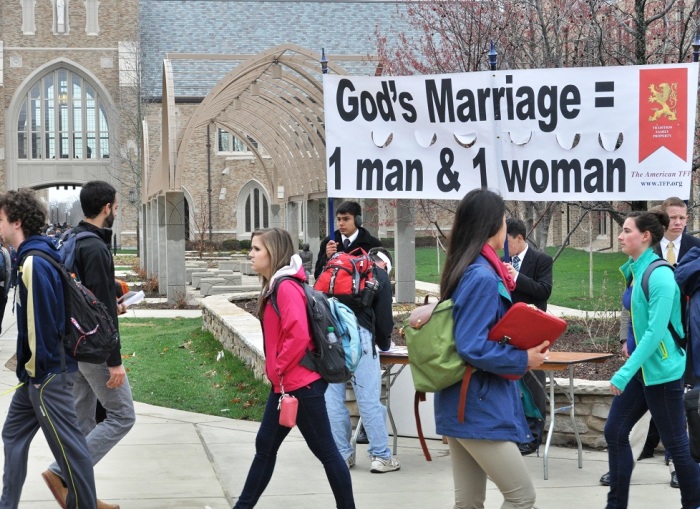 More than 26,000 people are calling on the Catholic University of San Diego to cancel a "hyper-sexualized drag show" that will be performed on the Christian campus next week.
Catholic University students need "a greater counter-culture of purity and virtue, not a hyper-sexualized drag show that showcases revolt against God's creation of male and female," said John Ritchie, Student Action director for the conservative Catholic group Tradition Family Property that launched an online petition demanding that the university stop the event.
"If Catholic universities do nothing to effectively oppose the homosexual movement, where will students go to learn and admire the eternal truths of the faith?" Ritchie asked.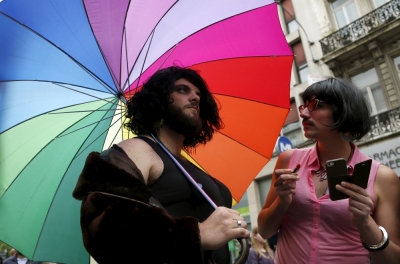 "We hope and pray university officials will restore moral values on campus and push back the avalanche of moral relativism that allows the homosexual movement to silence the truth and subvert two-thousand years of Church teaching."
This is not the first time the San Diego-based Catholic school has allowed a drag show hosted by an LGBTQ student group to be performed on campus.
The petition, posted last Friday by TFP Student Action, is directed to Msgr. Daniel Dillabough, vice president of University Mission and Ministry on campus.
"I am appalled that your university plans to host a pro-homosexual 'drag show' on April 14. I respectfully urge you to cancel it to avoid further public scandal," reads the petition.
Scheduled to be held at the Shiley Theatre at Camino Hall, the event is sponsored by the group LGBTQ at USD.
"At this 'edu-tainment' event for the campus community, speakers teach about the experiences of trans- and gender-fluid communities, including the prevalence of violence, while students entertain with light-hearted lip-sync and astounding choreography," reads the event's description.
The drag show isn't the only event hosted this month connected to LGBT issues, as a panel event is scheduled for April 21 that seeks to discuss the drag show program.
"Following PRIDE's Expression of Gender Expression: Supreme Drag Superstar, a faculty panel leads discussion on diverse theoretical perspectives on drag and LBGTQ and ally communities," reads that event's online description.