Over half of Protestant churchgoers failed to share the Gospel in the last 6 months: LifeWay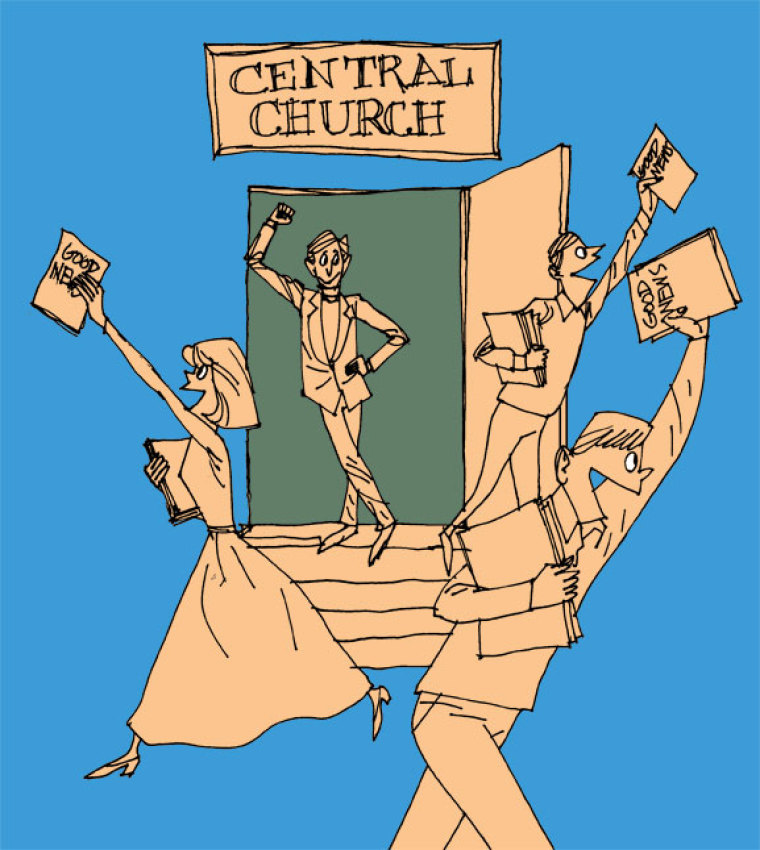 More than fifty percent of Protestant church attendees have admitted to not engaging in evangelism in the past half a year, according to a recently released report by LifeWay Research.
When asked how many times they shared with somehow "how to become a Christian," 55 percent of respondents answered zero.
24 percent of respondents said that they had shared how to become a Christian to someone 1-2 times, 12 percent responded 3-5 times, 5 percent said 6-10 times, 1 percent said 11-15 times, and 3 percent reported 16 times or more.
Scott McConnell, executive director of LifeWay Research, said in comments released Tuesday that evangelism "does not appear to be the priority of churchgoers."
"The task of making disciples of all nations has not been fully embraced in the American church — especially by the majority culture," stated McConnell.
"This is in spite of the convenience of having other ethnicities and immigrants from other countries often living in the same neighborhood."
Data for the LifeWay report came from an online survey of 2,500 Protestant churchgoers performed Jan. 14-29 with a margin of error of plus or minus 2 percentage points.
Although the report found less than half had engaged in evangelism in the past six months, it also found that most respondents had invited an unchurched person to worship in the past six months.
Among ethnic groups surveyed for the report, Hispanic respondents were the most likely to have talked to someone about how to become a Christian within the past six months, with only 32 percent reporting that they had not done so.
Hispanic churchgoers were also the ethnic group most likely to have invited someone to church, with 71 percent of Hispanic respondents saying they had done so. 
LifeWay also found that respondents aged 65 and over were the least likely to have had no evangelistic conversations within the last half year.
"Recently, there has been much discussion about young adults participating less in evangelism. That's not the case, however," noted McConnell.
"In fact, young adult and middle-aged churchgoers are more likely to have shared with someone how to become a Christian in the past six months than older churchgoing adults."
In February, the Barna Group released a report commissioned by Alpha USA indicating that nearly half of Millennial-aged Christians believed evangelizing was wrong.
"Almost half of Millennials (47%) agree at least somewhat that it is wrong to share one's personal beliefs with someone of a different faith in hopes that they will one day share the same faith. This is compared to a little over one-quarter of Gen X (27%), and one in five Boomers (19%) and Elders (20%)," read the Barna report.
"Younger Christians tend to be more personally aware of the cultural temperature around spiritual conversations. Among practicing Christians, Millennials report an average (median) of four close friends or family members who practice a faith other than Christianity; most of their Boomer parents and grandparents, by comparison, have just one."
Craig Springer, executive director of Alpha USA, told The Christian Post in a podcast interview that the issue might be more a methodology issue than an actual opposition to evangelism.
Springer pointed out that the same research also found that 94 percent of Millennial Christians believe that the best thing that can happen to a person is for them to know Jesus.
"The passion for Millennial Christians to see their friends and family come to know Christ is just as strong as any other preceding generation," said Springer, "I do believe there's something to look at the methodology."