Pakistan: Taliban Attack on Christian Neighborhood, Courthouse Leaves 13 Dead, Dozens Wounded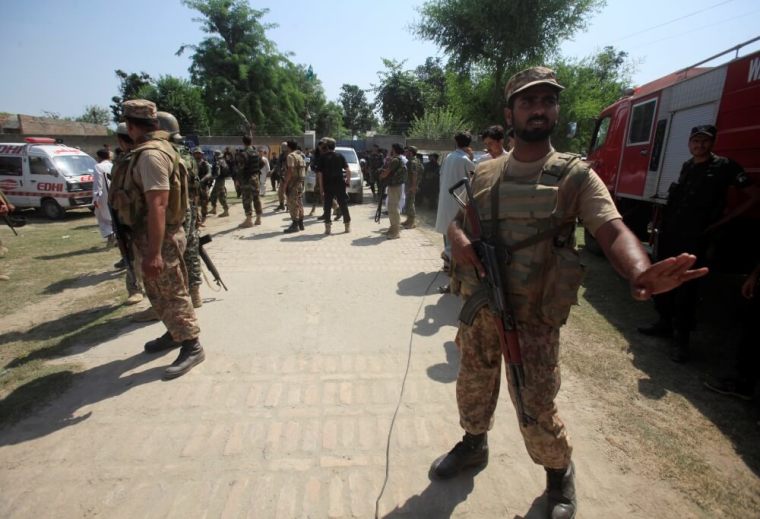 PESHAWAR, Pakistan — Two bombs killed at least 13 people and wounded dozens outside a court complex in northwest Pakistan on Friday, a rescue official said, hours after militants killed two people in a Christian neighborhood in the same region.
Both attacks were claimed by Jamaat-ur-Ahrar, a breakaway Pakistani Taliban faction believed to be behind some of the past year's deadliest attacks, including last month's bombing of lawyers in the city of Quetta that killed 74 people.
The bodies of policemen, lawyers and other civilians were recovered, said Haris Habib, chief rescue officer in the city of Mardan in Khyber Pakhtunkhwa province.
"First there was a small blast followed by a big blast," Habib told Reuters.
The twin attacks in the northwest came one day after Pakistan's army touted the successes of its fight against myriad armed jihadist groups, though a spokesman acknowledged there was still a long way to go.
Prime Minister Nawaz Sharif said Friday's latest bombing would "not shatter our unflinching resolve in our war against terrorism."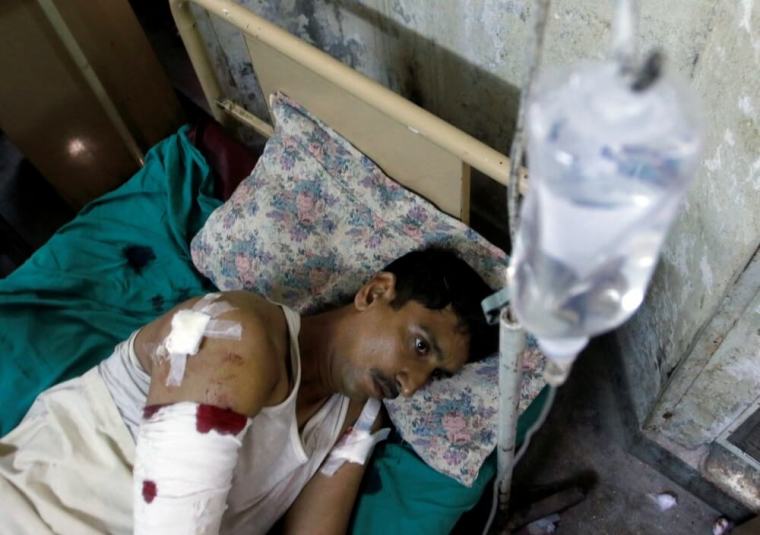 "These receding elements are showing frustration by attacking our soft targets. They shall not get space to hide in Pakistan," Sharif said in a statement.
Jamaat-ur-Ahrar's spokesman, Ehsanullah Ehsan, vowed to stage more attacks in a statement sent to Reuters.
"We appeal to civilians to remain away from law enforcement installations and these un-Islamic courts. We will target them more," he said.
More than 20 people were killed in an attack in December on a government office in Mardan, which was also claimed by Jamaat-ur-Ahrar.
ATTACK ON CHRISTIAN AREA
Earlier in the day, four gunmen wearing suicide-bomb vests attacked a Christian neighborhood in the Khyber tribal region, killing at least one security guard and a civilian resident, military officials said.
Jamaat-ur-Ahrar, which has targeted Christians in the past, claimed responsibility within hours of the attack.
The Islamist group, which briefly declared allegiance to Middle East-based Islamic State in 2014 but recently said it was no longer affiliated with them, also staged the Easter Day attack on Christians in a park in Lahore that killed 72 people including at least 29 children.
The attackers exchanged fire with security forces and were killed, the military said.
The area is near Warsak Dam, 20 km (12 miles) northwest of Peshawar.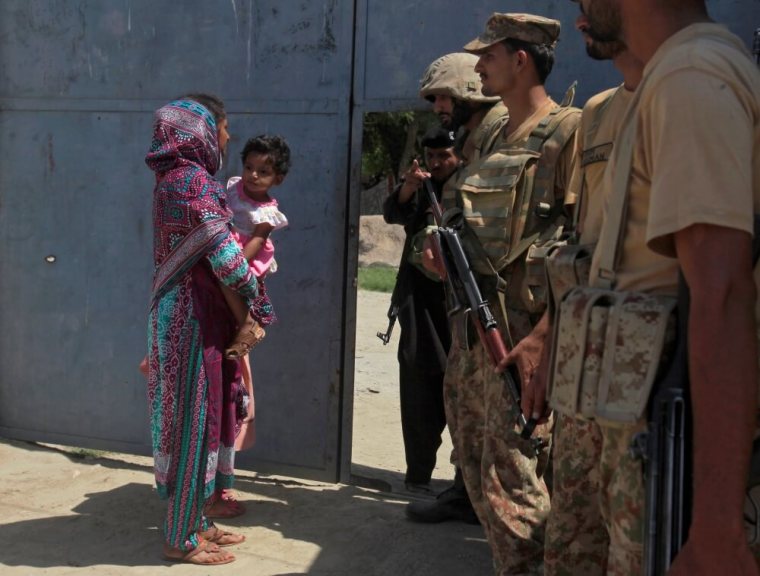 The official said the attackers might have been attempting to enter an adjacent security installation by exploiting weaker security arrangements in the residential area.
Christians, who number around 2 million in a nation of 190 million people, have been the target of a series of attacks in recent years.
SECURITY IMPROVING - BUT SLOWLY
Just a day before Friday's attacks, the chief army spokesman briefed the media on the progress of the military's two-year-old offensive against jihadists in the rugged areas bordering Afghanistan.
Lt. General Asim Bajwa released figures showing that terrorist attacks had fallen from a total of 128 in 2013, with 46 of those suicide attacks, to 74 last year, including 17 suicide attacks.
He also said authorities had arrested more than 300 people attempting to set up an Islamic State operation in Pakistan. He added that the armed forces had killed 3,500 militants since 2014.
"There used to be multiple attacks in a day across the country. And we came into (attacks every few) days. And we came into months (between major attacks)," Bajwa said.
However, he acknowledged Pakistan still faced a tough fight.
"I have said our objective is zero tolerance for any terrorist incidents," he said. "We want to get there."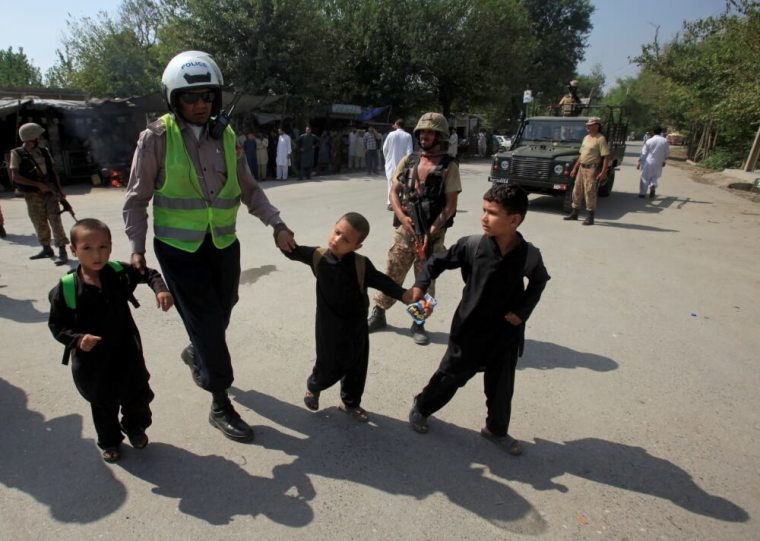 Militants operating in Pakistan - including the Afghan and Pakistani Taliban groups, al Qaeda and the Haqqani network - seek to establish strict Islamic rule.
Some target the government in Afghanistan and remaining U.S. troops supporting it there, while others are bent on overthrowing Pakistan's civilian government. Still others target Pakistan's regional rival India to the east.
The U.S. and others have accused Pakistan of selectively cracking down on militants that attack its own government, while sparing groups that attack in Afghanistan. Pakistan has denied that charge.
(Additional reporting by Saud Mehsud in Dera Ismail Khan, Pakistan. Writing by Kay Johnson and Drazen Jorgic; Editing by Nick Macfie)