Pakistani Christians Fear Rise in Persecution After Ouster of Prime Minister Nawaz Sharif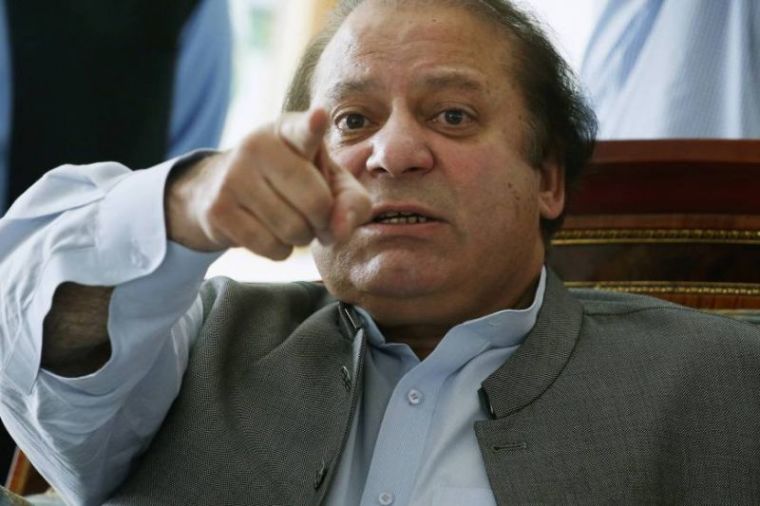 Pakistan's Prime Minister Nawaz Sharif, who sought to protect minorities by enacting legislation, had to resign after the Supreme Court disqualified him over charges of corruption. His ouster, the Christian minority fears, could lead to a rise in persecution.
"Nawaz Sharif, with his party - the Pakistan Muslim League-Nawaz (PML-N), has actually brought in many laws and many changes to the life of the minorities living there," Wilson Chowdhry, Chairman of the British Pakistani Christian Association, told Premier in an interview. "I'm worried about the advance of that and whether now we're going to see a return back to the heavy persecution that Christians and other minorities suffered previously."
While persecution remained, stronger laws helped get justice for minorities under his government, Chowdhry added. "But it is still essential that we remove corruption from the political sphere in Pakistan."
The Supreme Court dismissed Sharif under Article 62 of the Constitution after a domestic investigation into a leaked document from a Panama-based law firm indicated his children had offshore companies. The documents, often referred to as "Panama Papers," contain personal financial information about wealthy individuals and public officials that had previously been kept private.
Shahid Khaqan Abbasi, the former federal minister for petroleum and natural resources and a close ally of Sharif, is set to become Pakistan´s interim prime minister.
It is believed that Abbasi, the 58-year-old politician who studied at George Washington University, will later be replaced by Sharif's younger brother Shahbaz Sharif, who is currently the governor of Pakistan's Punjab Province.
Recently, the Pakistani government took steps to improve the quality of life for a community of poor Christians living in squalor as bonded laborers in a rural area of Jaranwala in Punjab. BPCA told The Christian Post in March that the High Commission of Pakistan in London authorized the construction of 10 brick washroom facilities that will serve roughly 100 Christian families who live in mud homes and are too poor to afford their own toilets, plumbing and clean drinking water.
Prior to the existence of washroom facilities, which were completed in February, the impoverished people in the community were forced to use open fields as toilets and even get their drinking water from unsanitary sources, such as puddles.
However, Pakistan's notorious blasphemy laws, which are embedded in Sections 295 and 298 of the country's Penal Code, remain in place.
The laws carry the death penalty with no provision to punish a false accuser or a false witness of blasphemy. Allegations of blasphemy often stem from the Muslim accuser's desire to take revenge and to settle petty, personal disputes, according to Christian groups working in the country.
In March, the D.C-based Religious Freedom Institute and the Center on Faith & International Affairs at the Institute for Global Engagement held a briefing on Capitol Hill for congressional staffers in which they rolled out a new policy brief titled "U.S. Foreign Policy and International Religious Freedom: Recommendations for the Trump Administration and the U.S. Congress."
The brief asserted that the president should "state clearly" to the world that religious freedom is "vital" to U.S. interests and the interests of all nations, "especially those in which religious violence and persecution are destroying societies, uprooting minorities and stunting economic growth."
The brief called on the president to publicly assert that international religious freedom policies will be expanded under his administration and that human rights issues will be "raised regularly" in bilateral discussions, even in discussions with U.S. allies, including Pakistan.