Paraplegic Texas Gov. Greg Abbott Reveals How Faith Helped Him Recover After Accident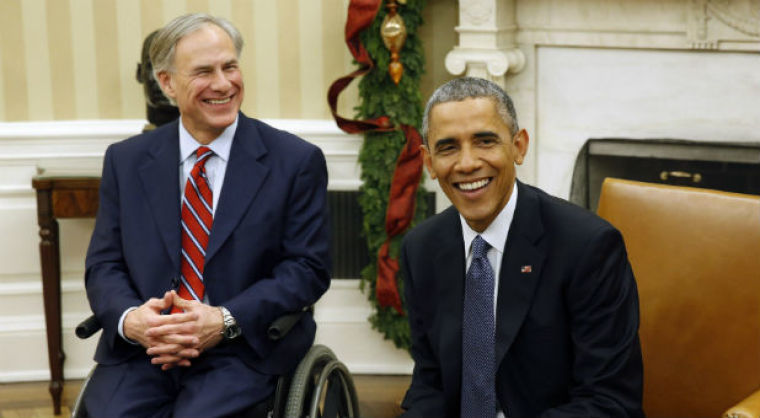 When a 75-foot oak tree fell on top of 26-year-old Greg Abbott in a freak accident in the summer of 1984, it crushed his spine and took the use of his legs. It could have also crushed the dreams he had for the rest of his life but thanks to God, it didn't, says the man who is now governor of Texas.
Abbott, explains the Texas Tribune, was jogging through a wealthy River Oaks neighborhood in Houston on July 14, 1984, when the tree, rotting from the inside, snapped at the base and fell on him.
He had no health insurance, was just getting ready to start a job fresh out of law school and had only been married to his wife Cecilia for about three years.
"One moment I was walking and running and doing everything I had done my entire life. The next moment, literally, I would no longer be able to walk. But I didn't know if I would be able to work. I didn't know if I will be able to do anything in life," Abbott recalled to NBC 5 in a recent interview.
What held him together and helped him recover, he said, was the faith tradition he inherited from his family growing up combined with the Catholic teachings of his wife.
"Whenever you face a difficult time in life, not every time, but sometimes, if it's a very difficult situation like losing your ability to walk and becoming paralyzed, your faith is tested," he explained to NBC 5.
"My faith was tested, and I questioned why something like this would happen, but then I quickly felt the guidance of God and the realization that God has a different pathway for us than what we may think and that we cannot be locked into a certain pathway. We need to listen to God's guidance. And through each step in my recovery process after my accident, I grew closer and closer to God. And since then the relationship has even been stronger and better than before the accident."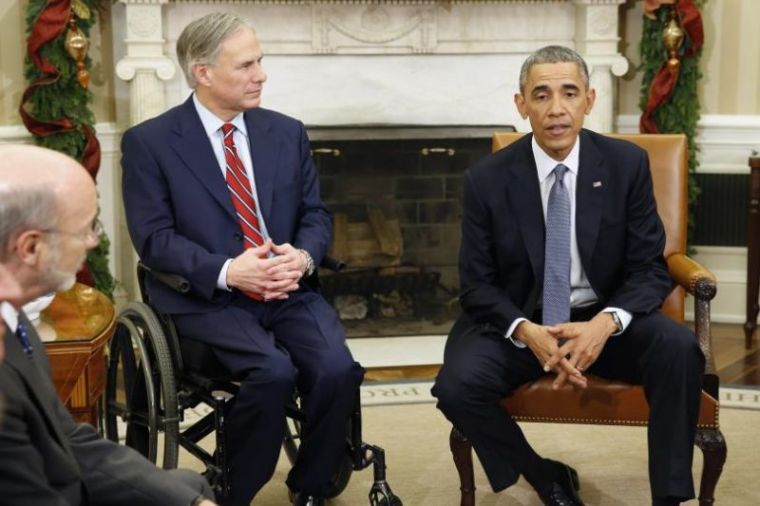 Religion and faith, Abbott explained, has been a big part of his life for a long time. His grandfather was a pastor in the Texas countryside where he grew up.
"It's been just a natural part of my life that has continued through life's events," he said.
After he was paralyzed, Abbott successfully sued Roy Moore, the homeowner whose tree fell on him, according to the Tribune. Court records show that Moore blamed the Davey Tree Expert Company responsible for maintaining the trees on his property.
Abbott received a settlement in 1986 that had paid him about $5.8 million at the end of 2013. He is also entitled to monthly income from the settlement until the day he dies.
He explained that after his accident he found strength in God to make the best of his new life and he started doing exercises to build up the strength in his arms.
"It was after that, in the months that followed that, when you begin to paste your life back together, when you begin to realize you are going to be in a wheelchair, you are not going to be able to walk, your life has changed evermore. But here's the key part. Your life hasn't really changed. What has changed is the way you get around. What hasn't changed is the core of your life, and if the core of your life is God-centered, then everything is going to work out just fine," Abbott said.
The faith he found in God helped push Abbott toward a career with the Texas Supreme Court. He would eventually become the Texas Attorney General and in 2014, governor of Texas.
Even as he navigates the challenges of being governor, Abbott has continued to face personal challenges associated with his paralysis, and he has been facing them with faith.
Last summer, as the fatal shootings of multiple police officers unfolded in Dallas, Abbott was suffering from major burns that resulted after he got scalded by hot water in the shower.
"When the [July 7] shooting took place in downtown Dallas, I was in an emergency room in Wyoming suffering from burns that had burned all the skin off the top of my feet and my right shin. Very substantial third-degree burns. And I learned at that time what happened in Dallas and I told the doctors, 'You just got to package me up. I got to get out of here and get to Dallas.' And so it was responding to God's calling to be responsive and care about others more than myself that allowed me to be able to do that," he said.