Parents Grieve Over Death of 2-Y-O Son Left in Hot Car During Sunday Bible Study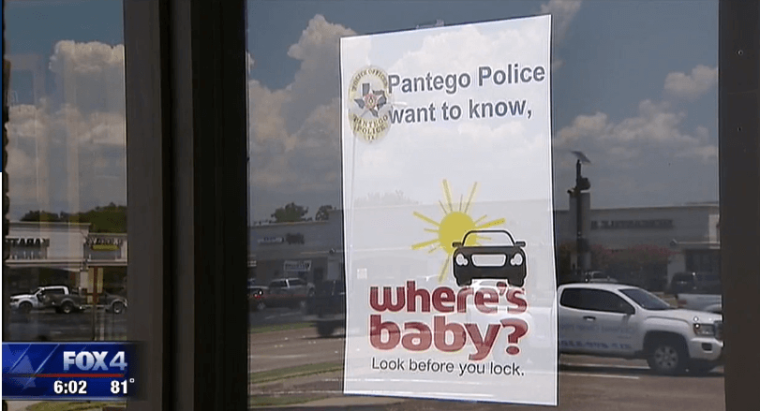 A Christian family was thrown into mourning at a Dallas church Sunday after they discovered their 2-year-old son was accidentally locked inside the family's car where he subsequently died.
A Fox 4 Dallas report said the parents and siblings of the child, identified as Boi Lei Sang, were attending an afternoon Bible study at Rehoboth Praise Assembly in the White Rock area of Dallas when they realized that the youngest member of their family was missing.
A church member told the local news station that Boi Lei's parents were in separate groups inside the church and when they reunited about 45 minutes later they realized they only had their four other children and the 2-year-old was missing.
The next thing the congregation knew, according to CBS, the boy's father brought him into the church from outside, but it was too late.
The father, who is Burmese, only speaks a little English and had trouble communicating that he needed someone to call 911, a church member told Fox 4. He was pronounced dead at a local hospital on a day that temperatures had reached 100 degrees.
"We didn't know. We didn't see. He just bring into the building inside, and we saw it and get the people, we need to help and call 911," church member Reng Om told the CBS affiliate.
Om said the parents realized the 2-year-old was missing as the younger children finished up a Bible study to join the adult congregants.
"Every kid comes out to the main service room, and they would read the Bible and sing, and they would go back into that room," Om said, adding that the frantic parents quickly realized their 2-year-old was not with their siblings and started to search for him.
Police told CBS that they were called by firefighters who explained what happened.
"He was very… looked like bad. He was grabbing his kid, and the kid would not move, and, 'I need somebody help, call the police,'" Om said of the distraught father.
Police have released few details about the case but they say it remains an active investigation. Child Protective Services is using a translator to talk to Sang's parents, to make sure their other four children, still in the parents' custody, are safe, according to Fox.
Sang is reportedly the 19th child nationwide to die in a hot car this year, according to KidsandCars.org. That growing number has inspired Pantego Public Safety Chief Thomas Griffith to put up signs at local businesses, asking, "Where's Baby?"
Texas is also the leading state for child vehicular heat stroke deaths from 1990 to 2015, with 106 deaths, according to KidsandCars.org.
"On average, 37 children die from heat-related deaths after being trapped inside vehicles. Even the best of parents or caregivers can unknowingly leave a sleeping baby in a car; and the end result can be injury or even death," said the organization.
For more information on heat strokes and kids left in cars, click here.