Parkland Shooter Nikolas Cruz Not Tied to White Supremacist Militia Group: Police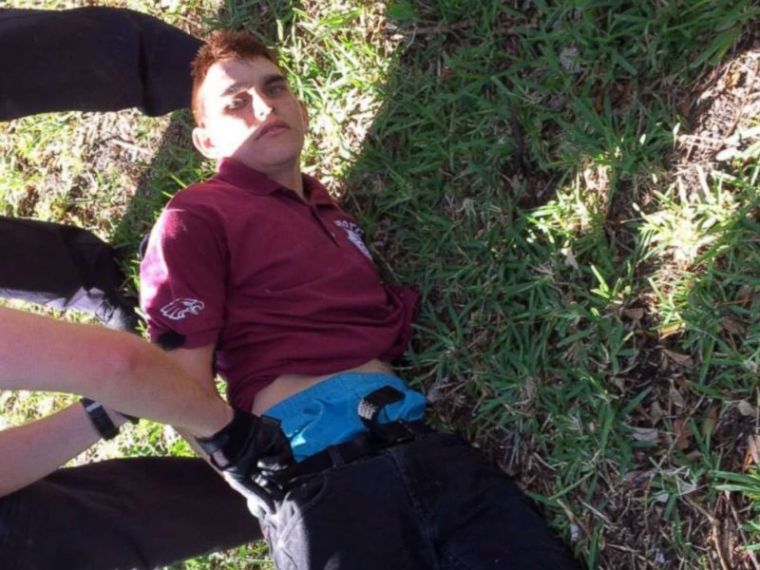 School shooter Nikolas Cruz does not have any confirmed ties to a Florida-based white supremacist militia group, according to police.
Cruz is the 19-year-old suspected of killing 17 people at Marjory Stoneman Douglas High School in Parkland, Florida, on Wednesday. 
Leon County Sheriff's Office spokesman Lt. Grady Jordan told the Tallahassee Democrat that despite earlier reports, Cruz does not appear to have been a member of the Republic of Florida militia.
"We are still doing some work but we have no known ties between the ROF, Jordan Jereb or the Broward shooter," Jordan said.
Cruz is charged with 17 counts of premeditated murder after he went to his former high school, where he had been expelled for disciplinary reasons, and opened fire.
The shooting began near the end of the school day when Cruz pulled a fire alarm, prompting large numbers of students to enter the hallway where he fired on the crowd.
He then tried to escape through the crowds of students fleeing the school but was identified thanks to security footage and arrested in nearby Coral Springs.
The Associated Press later reported that Jordan Jereb, a leader in the white supremacist militia ROF, had claimed Cruz as a member.
 "The leader of a white nationalist militia says Florida school shooting suspect Nikolas Cruz was a member of his group and participated in paramilitary drills in Tallahassee," the AP said.
"Jereb [said] he didn't know Cruz personally and that 'he acted on his own behalf of what he just did and he's solely responsible for what he just did.'"
"He also said [Cruz] had 'trouble with a girl' and he believed the timing of the attack, carried out on Valentine's Day, wasn't a coincidence."
Following AP's report, other news outlets picked up the fake story. 
In an updated report on Thursday, CBS News said Jereb appeared to be "walking back" his claims that Cruz had been a member of the militia group, despite having told the Anti-Defamation League that he had "carpooled 'with other ROF members from south Florida' to participate in the training exercises." And was "'brought up' by another member of the group."
By Thursday afternoon, ADL had released the following statement: 
[F]ollowing news reports of the alleged association between Cruz and the Republic of Florida, a member of an alt right discussion forum wrote that all of the claims were false and were part of an elaborate attempt to troll a network news reporter and other media outlets. At a press conference Thursday afternoon, the Broward County sheriff said a connection was 'not confirmed at this time,' but that law enforcement was still investigating.
The Daily Wire reported on Friday that members of the discussion forum 4Chan are taking credit for the fake story.