Passion 2015 Conference Opens to 20,000 Students in Atlanta; Giglio Emphasizes Finished Work of Christ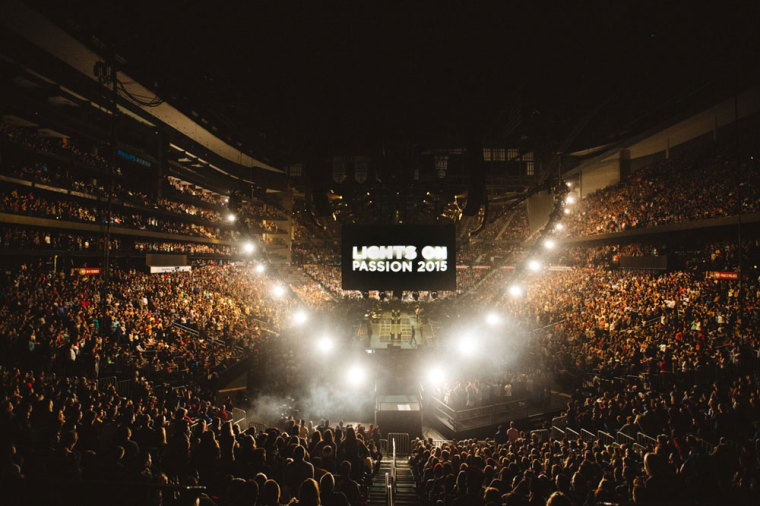 Over 20,000 university students and leaders from around the world converged in downtown Atlanta Friday evening to kick off the Passion 2015 conference, the first of three, 3-day gatherings hosted by Passion this year focused on making Jesus famous while benefitting local communities and impacting the world.
Attendees at this first Passion 2015 gathering represent twenty-two nations and over 1,000 different universities. The majority of conference participants are students and young professionals ages 18-25, along with pastors and church leaders attending with their groups. In addition, over 1,000 volunteers – referred to as "Door Holders" – are assisting with various logistical needs throughout the conference.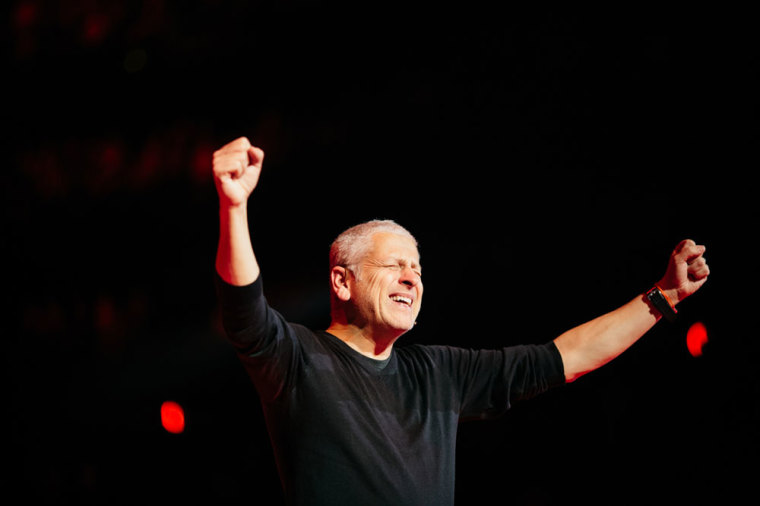 The opening session featured a message from Louie Giglio, founder of the Passion movement and pastor of Passion City Church in Atlanta. He focused on Jesus Christ's final word on the cross, "Tetelestai," which means "It is finished" in the Greek language. In his dynamic style, Giglio expounded on the meaning of this word and explained the Biblical belief that when Jesus died, He died so all mankind could have eternal life.
"We're beginning where Christ ended because His last word is our first," said Giglio. "His last expression on earth makes possible all of our expressions on earth. We're going to the end of His life to find the beginning of ours—the end of His word to find the beginning of our words."
Giglio emphasized that the Gospel message is not simply one of forgiveness of sins, but also a call to surrender because of Christ's finished work on the cross. "We live in a 'me' and 'my' generation, but we are the Jesus generation united for His fame," he said. "We rally around the life and death of Jesus. We pray tonight that we will receive the Gospel and relinquish our lives in total surrender."
Friday evening also included a time of worship through music led by members of The Passion Band including Chris Tomlin, Christy Nockels, Kristian Stanfill, and Brett Younker.
In addition to messages from Giglio this weekend, conference attendees will hear from several notable speakers including Francis Chan, John Piper, Christine Caine, and Judah Smith. Guests Lecrae, Matt Chandler, Carl Lentz, and Ben Stuart will also participate in this gathering.
The intersection of worship and justice is a familiar theme at Passion Conferences, and in recent years students have given over $7 million to provide awareness, prevention, rescue and restoration to fight modern-day slavery. Each year conference attendees are also asked to donate towels and socks – two of the most needed items at homeless shelters. "He [God] wants the people of this city to feel lifted by a gathering of this size," said Brad Jones, Passion City Church's Pastor of Community, during Friday's session. Atlanta's City of Refuge homeless ministry will receive the items donated during this gathering.
Organizers insist that Passion is more than simply a conference or an event, but rather a movement. "The heartbeat of Passion is to see a global awakening among university-aged people," a team member explained.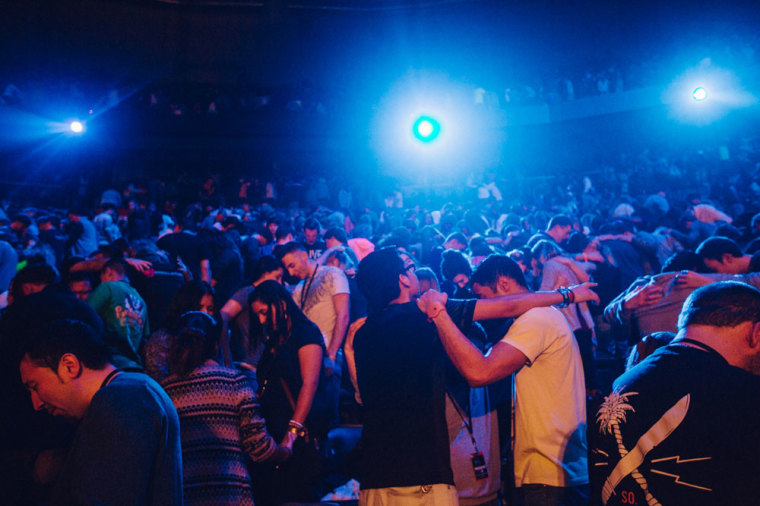 The other Passion 2015 gatherings will be held Jan. 16-18 at Phillips Arena in Atlanta and Jan. 30-Feb. 1 at the Toyota Center in Houston. For the past 18 years, Passion Conferences has been uniting college students around the world hosting 50 events in 16 countries. The largest single Passion gathering in North America since the Passion movement began in 1995 was held Jan. 1-4, 2013 when over 60,000 attendees packed the Georgia Dome in Atlanta.
For more information about Passion 2015, visit 268generation.com/2015.