Pastor, 3 Sons Killed in Crash After Bible College Graduation; Wife and Daughter Critical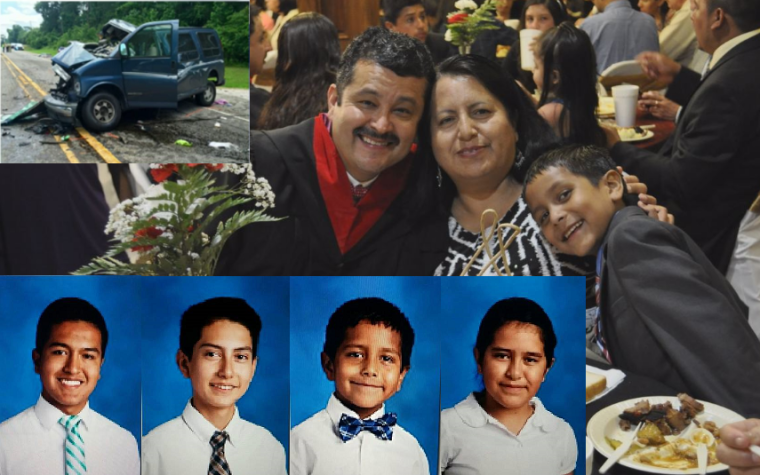 Just hours after he celebrated his graduation from a local Bible college with his family, a Texas pastor and his three sons were killed in a grisly car crash on Saturday that also left his wife and daughter in critical condition, while his mother is expected to survive injuries.
Pastor Jeff Fugate of Clays Mill Road Baptist Church confirmed with the Lexington Herald Leader that Pastor Israel Avelar, 46, and his sons Kevin, 17; Daniel, 14; and Matthew, 6, died after a crash near Carthage, Texas, Saturday morning. A KGAS report said Avelar was the pastor of Temple Baptist Church in Lexington.
Avelar's wife, Hilda, 41, and daughter Kimberly Avelar, 11, were said to be in critical condition Sunday and his mother, Lazara Abaraca, who was also traveling with them, is expected to recover from injuries she suffered.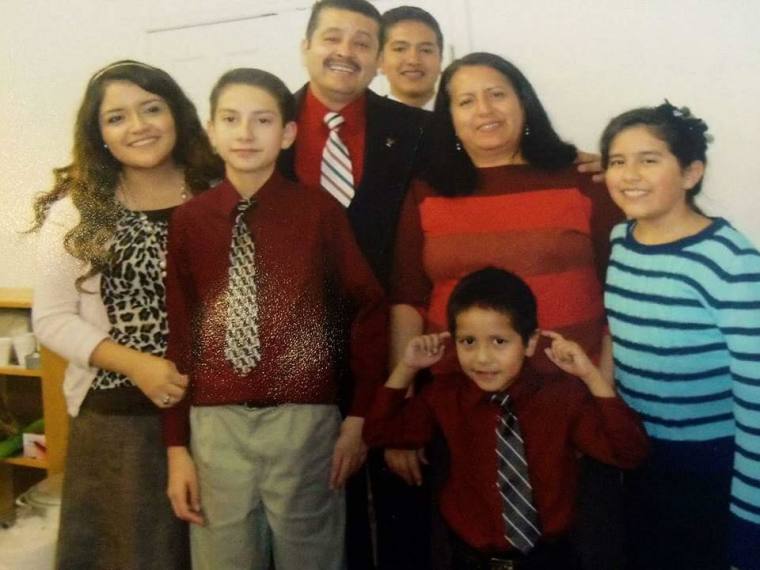 Deputies told KGAS that Avelar's 17-year-old son, Kevin, was at the wheel of the family's blue GMC Savana when the accident occurred around 10:15 a.m. The Savana, said police, slowed for a vehicle turning into a residence off of Highway 315 but was then struck from behind by a maroon Chevy Tahoe driven by Brenda Kenner, 58, pushing it into the path of an 18-wheeler traveling southbound.
"When I got on scene what I initially saw was quite a mess of an accident; probably the worst I've ever seen, several fatalities and several people injured and a lot of the vehicles that were involved you couldn't even really make out what kind of vehicles they were before the accident happened," Blake Holland, a reporter from KGAS, told WKYT.
Fugate said doctors tried performing facial reconstruction surgery on the pastor's wife on Sunday but they had to stop because her injuries were so severe they needed a specialist.
He said, however, that: "She is improving."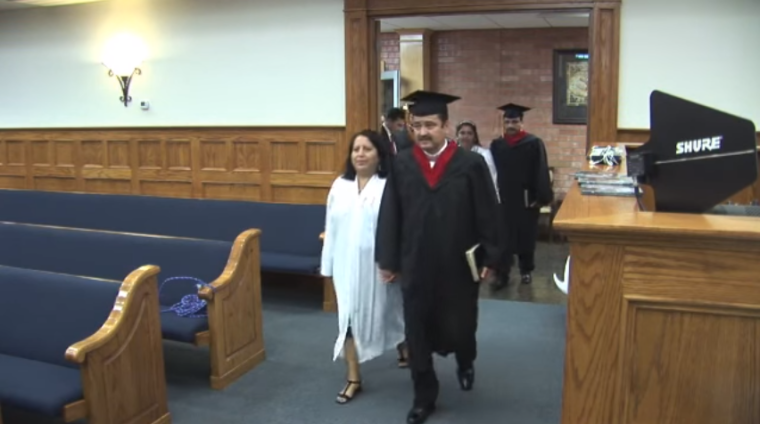 Pastor Avelar and his wife is shown at about the 22-minute mark in this YouTube video receiving his diploma in Pastoral Theology and Christian Leadership from the Instituto Biblico Bautista Libertad (Freedom Baptist Bible Institute).
"God makes no mistakes. 3 years ago, Pastor Israel avelar decided to join the (sic) programme of distance education of our institute. Finished the program and last Friday he received his diploma in pastoral theology. Saturday to return to his home in Lexington, God took him to his presence with their three children in a car accident. Please continue praying for the SR. Hilda, the family avelar, and the Bible Baptist Temple of Lexington," wrote the Freedom Baptist Church, where the graduation ceremony was held, in a statement on Facebook.
Rita Aleman, who works at the institute, told KLTV that Avelar loved his family and church.
"He loved his church members. He loved his family. He would always call us. They were all loveable. It's some words that I just can't, to me they were like family, personal family," she said.
Fugate says Pastor Avelar recently helped Clays Mill plant a Spanish-speaking congregation in the area but attended Clays Mill Road Baptist church on Sunday nights and Wednesday nights.
Avelar's older daughter, Bibiann, who is in her early 20s, he says, works as a secretary at Clays Mill Road Baptist Church and had stayed behind in Lexington.
A GoFundMe campaign started by Luis Martinez is now underway to raise funds to help the family with burial expenses. So far they have raised just over $12,000 of a $90,000 target.
"I have spoken with my cousin Bibian and she wanted to thank you all for your donations. She also wanted to let you all know that Kim is going to be ok as well as aunt Hilda. Kim is going to have pelvic surgery sometime this week. Her grandmother Lazara Abarca is out of danger as well. Please share this link, we need all the help we can get," wrote Martinez.