Pastor Accused of Molesting Stepdaughter to Plead Guilty; Will Close Church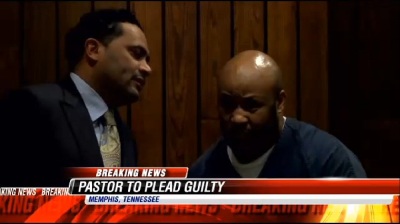 A Tennessee pastor accused of sexually molesting his 16-year-old stepdaughter for years will plead guilty and his church will shut down, his attorney confirmed on Thursday.
Michael Bryant, 48, who has pastored the Hour of Restoration Church of God in Christ in Memphis for the past three years, was accused of taking advantage of his wife's work and sleep schedule to enter her daughter's bedroom, expose his genitals and fondle her, a WMCTV report said.
Byrant attended general sessions court on Dec. 26 in what was supposed to be a bond reduction hearing. His bond had been set at $1 million.
Defense ttorney Art Horne instead announced that he and the prosecution had worked out a plea agreement where Bryant would plead guilty in exchange for a shorter sentence.
"The case is settled," Horne told WMC-TV. "He's pleading guilty to sexual battery by an authority figure and the sentence will be six years at 30 percent. And we'll ask for probation."
If the plea deal does not go through, Byrant could spend up to 15 years in prison.
The church, which only boasts a congregation of 27 members, will shut down on Dec. 31.
After Bryant's stepdaughter informed her mother that the pastor had been inappropriately touching her, instead of reporting the incident to police, her parents had prayed that God would drive the thoughts out of Bryant's mind. But after he touched her earlier this month, the teen reportedly informed her aunt, who told authorities.
The victim is currently in the custody of her aunt.
The defense attorney said that he hopes the plea deal allows the family to put the incident past them.
"We're hoping that some good can come out of this, particularly getting this behind the family and allowing people some time to heal and move on," Horne said.