Pastor 'Always Seen Holding a Bible' Held on $1 Million Bond for Molesting Teen Whose Mom Prayed Instead of Calling Cops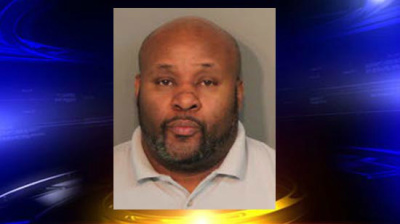 A Memphis, Tenn., pastor is being held on a $1 million bond for allegedly sexually molesting a young family member for years. When the 16-year-old reported the alleged abuse to her mother early on, the woman chose to pray for God to end the abuse instead of reporting the alleged crime to earthly authorities.
Michael Bryant, 48, pastor of Hour of Restoration Church of God in Christ for the past three years and previously an elder at Greater Community Temple COGIC, is accused of taking advantage of the woman's work schedule to abuse her teenage daughter.
For the last two years, Bryant would enter the girl's bedroom whenever her mother was at work or asleep and expose his genitals and fondle her, WREG-TV reports investigators as saying.
When the girl turned to her mother for help, Bryant admitted to fondling her. However, the teen's mother prayed that God would remove "these thoughts" from Bryant's mind, instead of taking her daughter's story to the authorities. It was not immediately known how Bryant and the girl were related.
Other members of the Hour of Restoration COGIC congregation reportedly also knew of the alleged abuse, but did nothing, which could make them culpable to a crime.
"Knowing him, I wouldn't believe it," said Leonard Gray, a member of Bryant's church who said he looked up to his pastor. "He was a great preacher. You know, inspiring, so I mean it hurts to hear these things about a great man."
One of Bryant's unidentified neighbors was "blown away" by the allegations, and said he always saw the pastor holding a Bible.
Investigators claim the most recent abuse of the 16-year-old girl took place on Monday. The unnamed teen apparently told an aunt about the alleged molestation that same day who then reported it to the police. Bryant was arrested Wednesday and officially charged with sexual battery by an authority figure.