Pastor Arrested for Alleged Assault on Daughter, Church Says Kidney Failure Triggered Behavior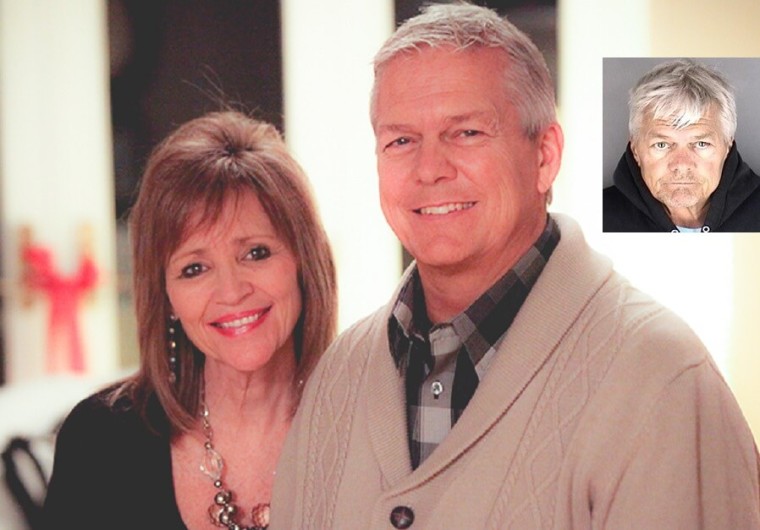 Light of the Word Christian Center in Topeka, Kansas, asked supporters of the ministry to pray for the church's founding Pastor, Greg Varney, after he was arrested last Wednesday on aggravated assault charges stemming from an incident involving one of his daughters.
Pastor Varney and his wife, Debbie, who have been married since 1976, are the parents of five daughters and one son. They also have 12 grandchildren, according to the church's website.
The pastor's arrest report from the Shawnee County Sheriff's Office cited by local news station KSNT, said Varney used a vehicle in the assault against his daughter. A churchgoer explained that Varney was arrested after he smashed into another car as he was trying to leave the scene of the assault. He further noted that it was unlike his pastor to act that way.
The Christian Post reached out to the Shawnee County Sheriff's Office on Monday for more details on Varney's arrest, but Sgt. Andrew Dale, who was authorized to speak on the case, was not available to comment by press time.
In a statement released on their Facebook page on Friday, Light of the Word Christian Center said Pastor Varney did not attempt to harm anyone and his behavior was triggered by the effects of his ongoing battle with kidney failure.
"Light of the World Christian Center is aware of the recent charges against our church founder, Pastor Greg Varney, and his family has given the church permission to relay details about Pastor Greg's medical condition, which is directly responsible for the actions leading to these charges. We also feel it is important to tell the community that Pastor Greg did not harm or attempt to harm any person in the incident leading to his arrest," the church said.
"In the last few years, Pastor Greg has had health concerns resulting in kidney failure. He took a sabbatical from the church to focus on his health, and he is receiving dialysis. During treatment, however, Pastor Greg's family began to notice unexplained cognitive and behavioral changes they believe were caused by the toxins released in his body when his kidneys were not functioning. Pastor Greg and his family have been working with multiple doctors to determine a solution to these issues, and they will continue to aggressively pursue the medical treatment he needs," it continued.
The church further asked supporters to pray that doctors will find the right treatment to help Pastor Varney.
"We are grateful to the wonderful doctors in Topeka who have been treating Pastor Greg, and we ask for your prayers that they might find the cause of these cognitive and behavioral changes and a suitable treatment for Pastor Greg," the church said.
"Pastor Greg Varney has been an outstanding citizen in this community, giving the past 31 years to serving Topeka as senior pastor of Light of the World. As Pastor Greg remains on sabbatical for the foreseeable future while he and his family tend to his medical needs, the strong leadership team and amazing congregation of Light of the World Christian Center will continue the good work Pastors Greg and Debra Varney started so many years ago to be a strong light in the community," the statement added.
A 2008 National Institutes of Health article titled "Psychiatric Issues in Renal Failure and Dialysis" says depression, anxiety, suicide and delirium are common complications observed in patients with renal failure.
"Patients on dialysis are in a situation of abject dependence on a machine, a procedure and a group of qualified medical professionals for the rest of his/her life. No other medical condition has such a degree of dependence for the maintenance treatment of a chronic illness," it explained.
"Dialysis as a procedure is stressful for the patient in the event of inadequate education and preparation with regard to pre-end-stage renal disease. There is also a considerable restraint on the selection of foods and fluids. Patients on peritoneal dialysis have some latitude regarding this compared to patients on hemodialysis," it added.