Pastor Beaten During Church Service Amid Rising Persecution in Pakistan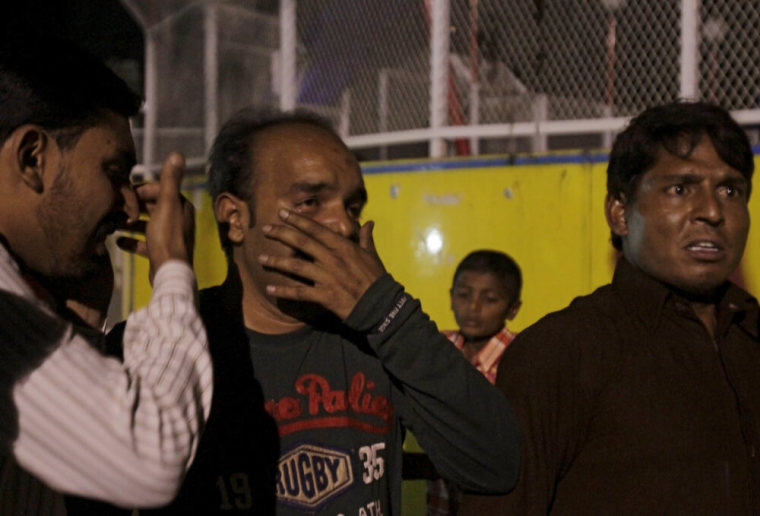 Police barged into the United Christian Church in Lahore, Pakistan last Sunday, and brutally attacked the lead pastor in response to a complaint about alleged noise levels from the church's sound system.
Head Constable Amir Abdullah entered the Fazila colony church on Sunday morning and started verbally abusing the worshipers, demanding they halt the service, according to Pakistan Christian Post. Abdullah said that he had received a call from Shabir Shah, a Muslim man who complained that the church was misusing the loud speaker.
When lead pastor Riaz Rehmat asked Abdullah not to disturb them, the head Constable reportedly went up to the podium and began manhandling and beating him violently. The congregation became very upset and Christians later staged a protest on Ferozepur Road and blocked traffic.
Nasir Saeed, director of U.K.-based charity Centre for Legal Aid, Assistance and Settlement (CLASS) that helps persecuted Christians in Pakistan, called the attack "shameful."
"The police hardly care about the Christians' religious sentiments and often violate their right of religious freedom," Saeed said.
Saeed's on-the-ground teams in Pakistan met with the superintendent of police, Amara Athar, to demand action against the perpetrators.
The superintendent assured them that Mr. Abdullah had been suspended and that an inquiry had been launched. She also promised to investigate the man who had leveled the false complaint.
Such outbreaks of violence against Christians in Pakistan came to the fore earlier this week as a prominent member of the Pakistani Parliament censured the government for its failure to protect religious minorities.
Pakistan's People's Party Vice President and Senator Sherry Rehman condemned recent violence in reference to reports of a mob attack against a Christian ice cream vendor for selling "unclean merchandise to Muslim children," according to The Tribune Express. The group of about 20 attackers called Christians "untouchables" and declared they should not be permitted to sell food to Muslims.
"Pakistan cannot continue to tolerate continual religious persecution of its minorities. They are not second-class citizens and should not be treated as such." Rehman said.
Noting that persecution of minorities was increasing in all parts of the country, Rehman recalled the Easter Sunday bombing in Lahore where 73 Christians, mostly women and children, were killed. At least 29 of those who died were children.
The senator added that such inaction amounts "tacit approval" of the crimes and called for the government to develop a plan to address this.
"The government needs to take a clear position on how it treats its citizens, especially the marginalized and vulnerable. It needs to have a plan of action that we can all uphold and pursue," Rehman said.
Open Doors USA's 2015 World Watch List report ranked Pakistan as number 8 on the list of nations where Christians face the most severe persecution.