Pastor Calls Bishop Heather Cook's Fatal DUI Incident 'Epic Failure' of Episcopal Church to Hold Her Accountable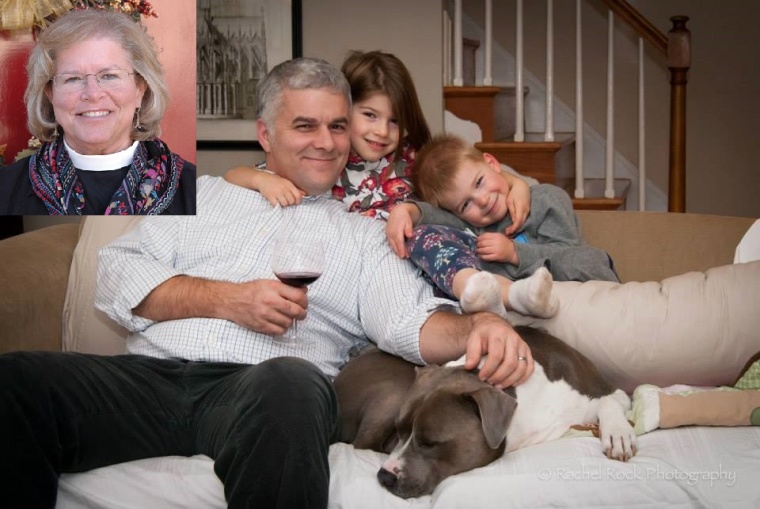 The recent fatal DUI incident involving disgraced Episcopal Bishop of the Diocese of Maryland, Heather Cook, who's now stewing in jail as a result of criminal charges filed against her last Friday, is an "epic failure" of the Episcopal Church says Rector of Grace Episcopal Church in Brunswick, Maryland, Rev. Anjel Scarborough.
In an open letter to her congregants posted to her church's website last Friday, Scarborough explained that while the church doesn't appear to have breached any guidelines in the process of promoting Cook to the second highest-ranking position in the diocese last spring — even after she revealed she had been charged with a nasty DUI in 2010 — how Cook's addiction was allowed to fester to the point of causing a death while still serving in the church was an "epic failure" of the Episcopal church's vetting process.
"In the end, this was an epic failure. It was the failure of a process to stop a candidate for bishop from being put forward when clearly her alcoholism was not in remission," wrote Scarborough.
The rector, who was part of a closed door meeting with Maryland's Diocesan Bishop Eugene Taylor Sutton and more than 100 Episcopal clergy that discussed Cook's troubles at the Claggett Center in Buckeystown, Maryland, last Tuesday, highlighted several details of the process that led to Cook's appointment.
She noted that while they were told that Cook revealed her 2010 DUI to Sutton and the search committee it was not clear how much detail she revealed about the arrest.
"As per the national church's guidelines, all of the bishop candidates were referred to a psychiatrist for evaluation. Heather was deemed fit to continue in the process. Exact details of what she discussed with the psychiatrist are protected under HIPAA laws," she noted.
"The search committee and standing committee were told 'a candidate has a DUI in their past' and both committees were asked if this would disqualify the candidate. No other details of Heather's arrest were disclosed, such as how long ago it happened (four years ago), what her blood alcohol content was at the time of arrest (the breathalyzer registered .27 — indicating severe intoxication), and the presence of drug paraphernalia and marijuana in the car (a charge which was dropped). This was in keeping with the national guidelines on handling sensitive information in a search process," she noted.
Scarborough further explained that while church rules did not call for Cook to disclose her past troubles with the law to the general convention that voted to elevate her last spring, she was advised to disclose her past to delegates at the individual level and she chose not to do so, choosing instead to leave the delegates in the dark. This decision eventually led to the death of 41-year-old married father of two, Thomas Palermo.
"I do believe we need to better address the problems of clergy or candidates for ordination whose alcoholism is active and who are acting out in ways which damage themselves and others. I pray we can begin to address this in the wake of Tom's tragic death," she said.
"It was a failure of Heather's to choose not to treat her alcoholism and conceal her past. This resulted in the death of a husband and father — something which Heather will have to live with for the rest of her life and for which she may be incarcerated," Scarborough continued.
"This was our failure of Heather too. As the Church, we set her up to fail by confusing forgiveness with accountability. We did not hold her accountable to a program of sobriety and we failed to ask the tough love questions which needed to be asked. In so doing, we offered cheap grace — and that is enabling," she added.
Cook was charged with multiple crimes last Friday, including driving under the influence, causing an accident due to texting while driving, and leaving the scene of the crash that took the life of Thomas Palermo in the Dec. 27 incident. She faces more than 20 years in prison and some $20,000 in fines if she's convicted.
The bishop turned herself in to police last Friday and has been stuck in jail since Dec. 27 because she cannot afford to pay the $2.5 million bail penalty required by the court in full, and a judge refused on Monday to lower the amount. Her attorney, Jose A. Molina, said she's "suffering a great deal right now."