Pastor Greg Laurie Asks Pop Star Tori Kelly to Share About Jesus After Singing at Harvest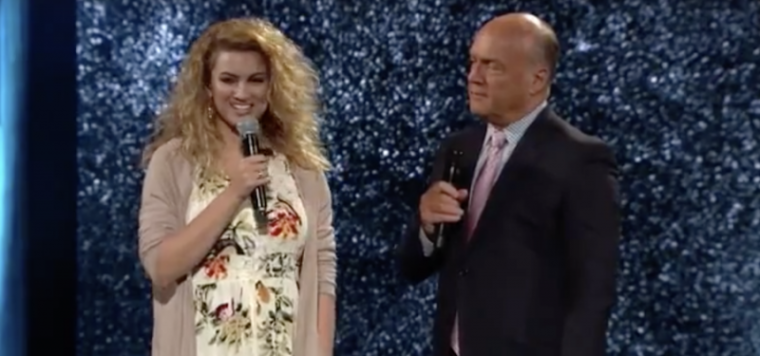 Megachurch pastor Greg Laurie of Harvest Christian Fellowship invited Grammy-nominated pop artist Tori Kelly to sing at his church and while there, he had the young artist openly share her faith.
When introducing Kelly, Laurie said that the songstress believes in Jesus Christ and was raised in the church. He shared that her mother even came to Christ at one of his Harvest services in Riverside.
"I was 9 when I started singing in church. So church was always a big part of my life, Jesus was always a big part of my life!" Kelly stated in a video clip shared by Laurie.
"There's time that I'd look back and say, 'Was this just a part of my childhood or did I really believe, you know?'" she confessed. "Our walks can be up and down and it's a whole journey."
However, Kelly described a time at the tender age of 5 when she knew her faith was real to her. While out with her aunt, the singer was told she had to look both ways before crossing the street and her response stunned her relative but also solidified her faith in her eyes.
"'It's fine I'll just go to Heaven if I die,'" Kelly admitted that she told her aunt.
Kelly, a mainstream phenomenon who reached No. 1 on iTunes with her Grammy-nominated album, Unbreakable Smile, often shares her Christian faith during impromptu worship performances at her concerts.
A video of Kelly singing Hillsong United's "Oceans" during her 2015 New York concert surfaced and garnered the support of many in the Christian community (watch the video HERE). Since then she has done songs with faith-based pioneers Lecrae and Amy Grant.
Kelly was recently featured on Jimmy Fallon's "Tonight Show" as a musical guest with Chris Lane to perform their new mainstream song, "Take Back Home Girl."