Pastor Kidnapped, Church Burned as Boko Haram Kills 29 Christians in Nigeria
While international media sights have been justifiably fixed on 276 girls kidnapped from Chibok, Borno state, Islamic extremists last week killed Christians in the state's Gwoza area nearly unnoticed, as they have for more than two years.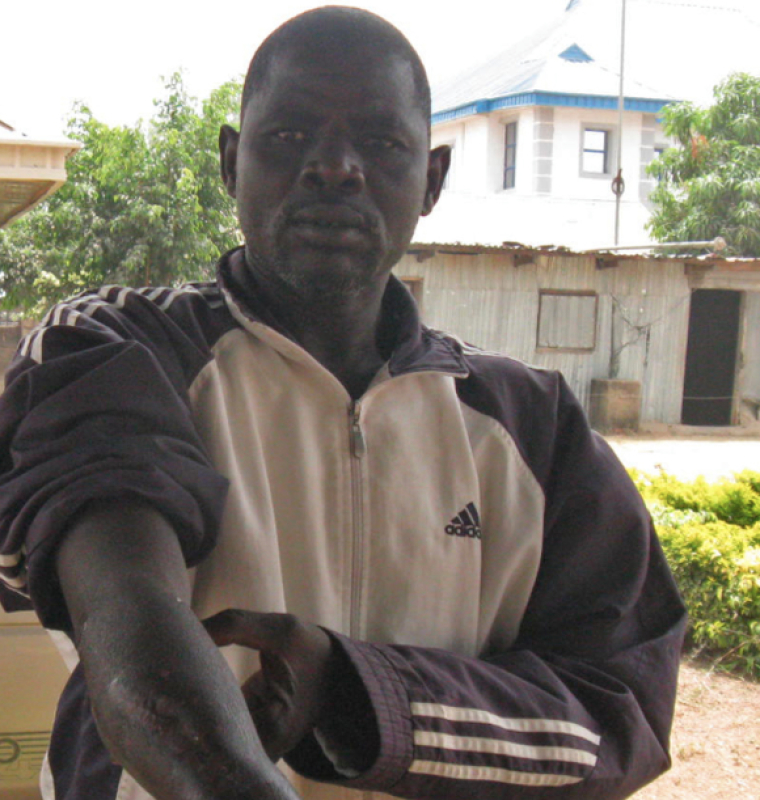 On Borno state's eastern border with Cameroon, as Chibok is, the Gwoza area saw Boko Haram Islamists kill at least 29 Christians on Sunday and Monday (May 25-26), sources told Morning Star News. The attacks come after a slaughter of at least 121 people in the village of Izghe in the predominantly Christian area of Gwoza on Feb. 15.
On Sunday (May 25), Boko Haram killed 21 Christians of a congregation of Church of Christ in Nations (COCIN) in Gwoza town during a worship service, said the Rev. Moses Thliza of the Church of the Brethren in Nigeria (EYN).
The next day, rebels from Boko Haram, which seeks to impose sharia (Islamic law) throughout Nigeria, burned down seven churches and numerous houses in the area, Christian leaders reported. Nglamuda Ibrahim, a resident of Gwoza town, gave Morning Star News the names of seven Christians killed on Monday (May 26) in Chinene village: Bulama Dajiba, Bulama John, Haruna Wadda, Bitrus Kurma, Haruna Kwatha, Haruna Waruda, and Shaibu Galva.
"In the Monday [May 26] attack, six churches were burned, eight Christians were killed and several others seriously injured," Ibrahim said. "We cannot count the number of houses that were burned in the villages of Chinene, Chikide, Joghode, Kaghum and in Amuda village, where one Christian was killed and several others injured."
Also attacked, Ibrahim said, was the predominantly Christian village of Ashigashiya. He said surviving Christians from these areas have called on the Borno state government pleading for help.
"Distress calls from them have been sent to the state government, and they were all crying and calling for help," he said. "No soldiers or policemen have gone there yet."
In early May Boko Haram kidnapped eight girls between the ages of 12-15 from Warabe in the Gwoza area.
Rebecca Dali of the EYN told Morning Star News that Boko Haram in mid-April kidnapped an EYN pastor, the Rev. Bitrus Yahi, and he has not been seen since.
"We do not know his whereabouts, or whether he has been killed or is still alive, as the church has not been contacted nor contact made by the insurgents with his family," Dali told Morning Star News on Friday (May 30).
She also disclosed that Boko Haram on May 11 kidnapped the wife of an EYN pastor and their teenage son near Gwoza town; at press time they had yet to turn up.
Thliza of the EYN told Morning Star News that attacks on Christians by Boko Haram have continued unabated.
"We have continued to receive disturbing reports about continued attacks and killings of Christians in Gwoza area," Thliza said. "All EYN churches in the area have been destroyed, and we have been forced to relocate the few surviving pastors there to other parts of the country. In a sense, our ministry in that area has completely been destroyed."
Elizabeth Salami, editor of Light Bearer newspaper, published by COCIN, also told Morning Star News that she has received reports of attacks on Christians in the Gwoza area.
"Our correspondent in Borno state has informed us about the attacks on Christians in Gwoza and other villages around there," she said. "We are awaiting further details from there, but from what we have so far gleaned from news there, it is indeed very disturbing."