Pastor of 30 Years Lists 9 Things Pastors Should Do When Members Decide to Leave Their Church
Pastor of 30 Years Lists 9 Things Pastors Should Do When Members Decide to Leave Their Church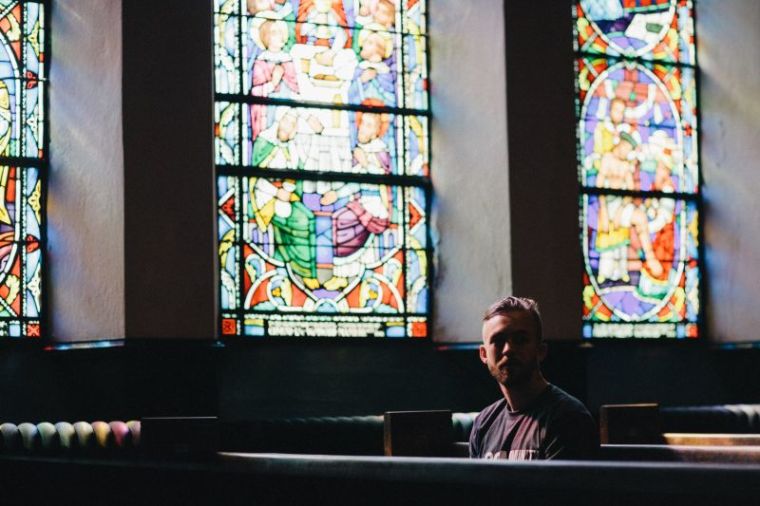 A pastor who has served the same nondenominational church for 30 years has owned up to big mistakes he made when people told him they were leaving his church, and listed nine things leaders can do when someone informs them of such a decision.
Mark Altrogge, a non-vocational pastor who has served Saving Grace Church in Indiana, Pennsylvania, for three decades, shared in a post on The Blazing Center Tuesday that one of his worst failures years ago was when he tried to convince a construction worker to take a job at McDonald's and stay at his church, rather than move his family to Houston where there were better job opportunities.
"How stupid was that?" Altrogge asked himself, noting that the man moved to Texas anyway.
A year later he met with him again and asked for "forgiveness for my arrogance," but soon realized he has made numerous mistakes in his responses to similar situations.
The pastor said his experience has taught him a number of important lessons about how pastors should react to people leaving their church.
On top of his list was asking to meet with and listen to people who say they are leaving because they have been offended.
"Why are we so slow to do this? People have left our church because they were offended at me — felt I didn't handle a situation right, or didn't care for them in crisis, and I didn't call them?" he posited.
"In one case, I contacted the individual, but when they shared their perspective I kept saying things like, 'But remember, I did this and I said that.' Defending myself. I hadn't done anything wrong. That didn't help."
Second, Altrogge said pastors need to "listen, really listen."
"Then someone said I should meet with them and just listen. Take notes. Don't defend myself. Don't make excuses. Really try to hear them and ask God to convict me and show me where I sinned. Not to put the blame on them," he wrote.
Third, he said they should "ask what you could have done differently."
"Another thing someone suggested. In addition to listening without defending myself, they said I should ask how I could have handled the situation better from their point of view. When I did this, God convicted me again, and I believe gave me wisdom for how to do better in the future," he advised.
Next, he suggested that church leaders "reach out to those who leave your church."
"Even if there is no offense there. How many times people left our church — for any number of reasons — and I just never called them. I'm not talking about someone leaving because of major sin that you have confronted them on. I'm talking about leaving because they just weren't connecting, or they disagreed with a doctrinal issue," he said.
The Saving Grace Church pastor explained that it's also important to thank people for participating in serving.
"One person recently shared with me, 'Yeah, nobody called me. Nobody reached out to me. Nobody thanked me for 30 years of participation, serving in children's ministry, etc. I wasn't looking for that, but it was just like ... I was gone.'
"Even if we disagree with someone's reasons for leaving we can still thank them, get them a gift, express our appreciation for their years of serving and participation in the church," he said.
In his sixth piece of advice, he said pastors should thank people for being willing to meet and share with them.
"It's not easy for people who are struggling with you to get together. Especially if you are a pastor. Sometimes they are angry with you. But often people who have left a church are hurting and it's painful for them to share their offenses. At any rate, thank them for being willing to meet," he wrote.
Another vital point is to affirm people's new church, he said.
"If they are going to a church that preaches the Gospel, affirm them. There is only one Church. We aren't in competition with other churches in our town. If God blesses them and adds to their numbers, that's wonderful. We should rejoice," the pastor continued.
For his eighth point, he said pastors need to tell people that they love them and are always welcome back.
"I now say, 'I'm so glad you love the church you're going to. I just want you to know that you are always welcome at our church any time,'" he tells members and visitors.
Finally, Altrogge advises pastors that the goal is reconciliation.
"And though it might feel hard to humble ourselves and hear where we blew it, remember, God resists the proud but gives grace to the humble. You can't go wrong in humbling yourself," he concluded.
Others, such as Thom Rainer, president of LifeWay Christian Resources of the Southern Baptist Convention, have warned that nine out of 10 churches in North America are declining and need revitalization.
In an op-ed published in The Christian Post in 2015, Rainer noted that many times it's the pastor who is a "major contributor to the failure to revitalize." He also listed several hindrances leaders face in their ministries, from spending too much time trying to placate critics, to failing to set the example of an outward focus.