Pastor Perry Noble Is Wrong About Pastors in Politics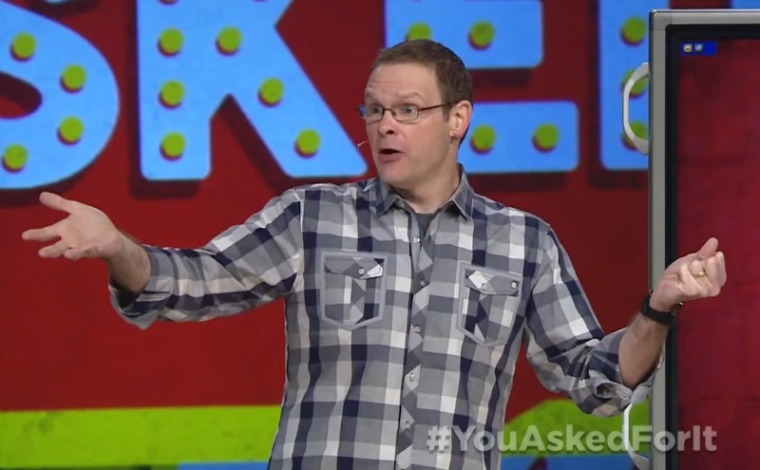 "You're an ordained minister, aren't you?" The question came to me from a staffer in a congressional office where I worked fifteen years ago. I was the congressman's district director and briefly acting chief of staff. Years before I had been a White House aide.
The congressional staff member's rhetorical question inferred another, unspoken: "If you are a pastor what are you doing here?"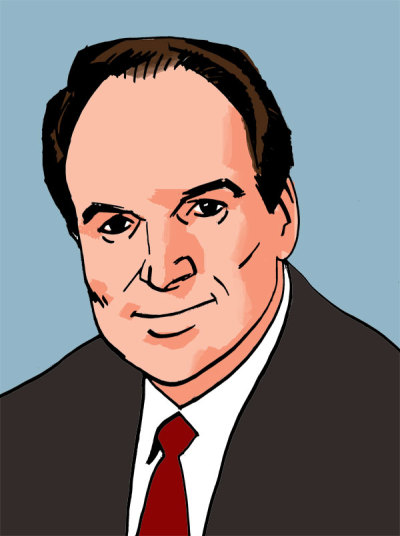 I could have replied, "For the same reason the pastors who made up seven percent of the nation's first Congress were there … For the same reason Pastor Frederick Muhlenberg was the first Speaker of the House of Representatives … For the same reason — as listed by the Pew Research Center — that Pastors Benjamin Contee, Abiel Foster, James Manning, Joseph Montgomery, Jesse Root, Paine Wingate, John Witherspoon, and John Joachim Zubly were there … For the same reason Mississippi AME Pastor Hiram Rhodes Revels became, in 1870, the first black man to serve in the Senate (despite the opposition of Democrats who argued that, as a former slave, he had not been a citizen until the Fourteenth Amendment was adopted)."
And what was that reason? It was an understanding that there are no limits to the engagement of God's Kingdom with the public sphere. Yet some believe that one "steps down" and is somehow abandoning the church when he or she enters the political sphere.
Regrettably, then, South Carolina Pastor Perry Noble is ill-informed, curiously archaic for a man who likes to be edgy, and mistaken in his recent tweet telling pastors to "please SHUT UP (sic.) about endorsing a political candidate!!!"
Noble is right when he admonishes pastors to "Preach the GOSPEL!!! Jesus Christ is the hope of the world …" Jesus is certainly the world's only hope. But which Gospel is Noble exhorting pastors to preach? It's certainly not the "Gospel of the Kingdom" whose proclamation Jesus teaches in Matthew 24 is the whole purpose of human history.
The "Gospel of the Kingdom" covers every sphere and institution of human endeavor.
"There is not a square inch in the whole domain of our human existence over which Christ, who is sovereign over all, does not cry, 'Mine'!" said Pastor Abraham Kuyper, who became Holland's prime minister, 1901-1905.
Pastors in politics dare to exert their influence beyond the stained glass. Dietrich Bonhoeffer stepped out to seek to stop Hitler and the Nazis. Pastors in Germany's Confessing Church joined him, and many, with Bonhoeffer, paid a horrific price. Meanwhile pastors in the official "German Church" kept to their steeples and did not engage with the political sphere except as its lackeys in sanctioning the Nazi worldview.
Houston pastors engaged in politics when they mobilized to block the city's mayor from imposing a mandatory bathroom ordinance that would have given males access to women's restrooms. Those same pastors were engaged politically in resisting the demand from the mayor's office for their sermons, notes, and emails on the topic.
Does the Bible set limits on the admonition to "contend for the faith" (Jude 3)? May pastors only do that in their religious institutional mode? May they not "contend" in the public square? Were the pastors in Germany and Houston and early America wrong?
Pastor Noble not only needs to understand past history, and the involvement of pastors in the politics of the nation in its earliest days, but project ahead to the future. There looms the possibility that another religious system will try to impose its form of law and courts on the United States and other countries whose foundational values were biblically formed, and reflected the Judeo-Christian worldview.
Would Pastor Noble have pastors sit out that battle that will be hard fought in the political arena?
Pastor Noble says that "if I allow politics to consume my mind more than the teachings of Jesus … then I will cease to be a follower of Jesus and merely become an activist that brands myself with a fish or a cross."
As one many regard as a "cutting edge" pastor, Noble seems to have fallen into the judgmentalism he decries.
Does he really believe that pastors in politics are allowing themselves to be more "consumed" with political issues than the teachings of Jesus? Is he actually suggesting that politically engaged pastors are mere "activists" and are ceasing "to be a follower of Jesus"?
The greatest crises of our time arise from monstrous theologies, ravaging worldviews, catastrophic moral and ethical lapses, and seriously warped religious systems. In short, spiritual issues are at the heart of the contemporary world's peril. That being the case, shouldn't pastors above all groups be endorsing candidates, and illuminating their congregations regarding politicians' positions on crucial spiritual, moral, ethical, and policy issues?
This is not a good time for a notable preacher to slam pastors who are engaged politically.
Perry Noble is right in admonishing pastors not to be so distracted by politics that they forget their true mission.
But why can't that mission extend into the political arena, endorsing candidates and even running for office?
Wallace Henley, a former Birmingham News staff writer, was an aide in the Nixon White House, and congressional chief of staff. He is a teaching pastor at Second Baptist Church, Houston, Texas. He is a regular contributor to The Christian Post.