Pastor-Prophet, Boyfriend Arrested After Woman Dies From Drinking 'Spiritual Concoction'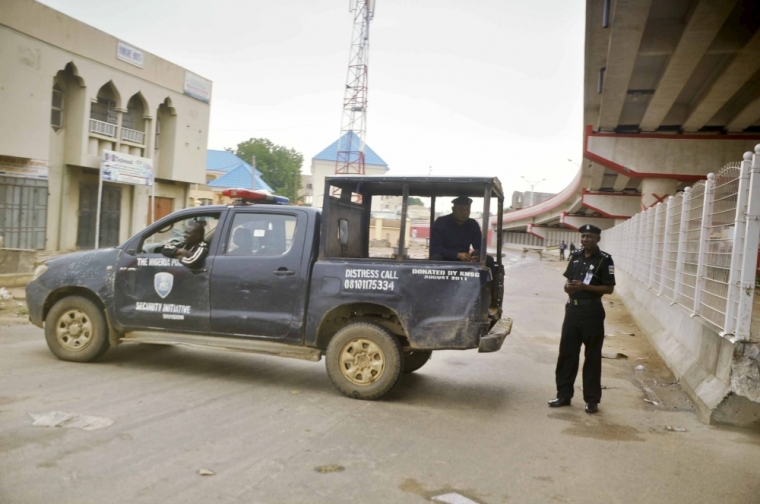 A pastor of Celestial Church of Christ in Nigeria has been arrested in Lagos State after a woman who had taken one of his "spiritual concoctions" died.
Prophet Michael Dominic of Celestial Church of Christ, Jesusegun parish, was arrested by the Lagos State Police Command following the death of 25-year-old Rahamat Audu, according to Nigeria's Daily Post.
Audu's boyfriend, Ifeanyi Enyinna, was also taken into custody, allegedly for conspiracy and murder. His exact motivation for such a crime has not yet been made clear.
Enyinna said that his girlfriend complained last week on Thursday of a cough, and went to the church to seek a spiritual solution.
According to Pulse.ng, Enyinna was the one who took the woman to Dominic's Protestant church, which has its international headquarters in Benin.
Dominic then provided her with a concoction, the contents of which have not yet been made known, which improved her condition for a period, before making it drastically worse.
"On Friday, on my way to the market, the younger brother of the prophet called and told me that my girlfriend was not feeling fine," the boyfriend revealed.
"I met her in a very bad condition and I asked the prophet what the problem was. He told me that I needed to pay N1,500 for a spiritual work and she would also need to be on a drip. The prophet's wife is a nurse and she told me that the cost of administering the drip would be N5,000," he added, which is the equivalent of roughly $14 USD.
"Before I knew it, she had defecated on herself. I took her to the bathroom to clean her up. On the way back from the bathroom, she fell and died."
Commissioner of Police Edgal Imohimi said that Audu's brother, Ibrahim, reported her dead on Friday.
"Following the development, detectives moved to the scene where the prophet and the deceased's boyfriend were arrested. Recovered at the church were native sponges, some bottles of perfumes, candlesticks, and the concoction which was administered to the victim," Imohimi revealed.
"The suspects have been transferred to the Homicide Section of the State Criminal Investigation and Intelligence Department, where evidence will be collated and properly analyzed. The suspects will be charged to court for murder."
The police commissioner added that Audu's body has been sent to the mortuary for an autopsy, while a sample of the concoction will be analyzed at a laboratory.
Other pastors from Celestial Church in Nigeria have also recently faced controversy. A 55-year-old preacher identified only as Pastor Michael from Celestial Church of Christ parish in Ilashe, Ogun state, was publicly flogged by Ilashe residents this week for allegedly abducting and impregnating a 10-year-old girl.
The pastor was accused by residents of kidnapping the girl back in February, allegedly keeping her in his house, where he raped her, before she was found and rescued by her parents late in April.