Pastor Robert Jeffress 'Disrespectful' to Victims of Holocaust by Comparing 'Marginalization' of Christians in the US to Jews Under Nazi Germany, Rabbi Claims
Pastor Robert Jeffress 'Disrespectful' to Victims of Holocaust by Comparing 'Marginalization' of Christians in the US to Jews Under Nazi Germany, Rabbi Claims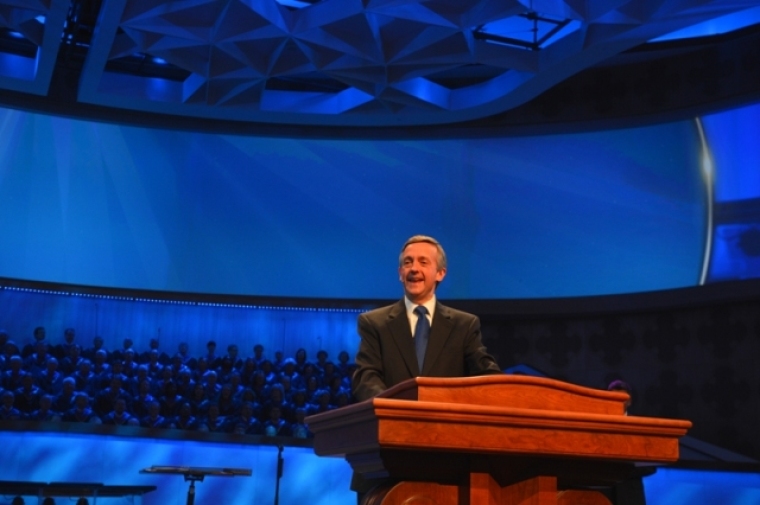 Rabbi Jack Moline of the left-of-center Interfaith Alliance has written a letter to Texas megachurch pastor Robert Jeffress accusing him of being "disrespectful" to victims of the Holocaust in his recent comparison of the "marginalization" faced by American Christians to the way Jewish people were treated under Nazi Germany.
"Religious persecution is a significant problem around the world. Many people live in fear for their lives because of their faith, Christians included. You and I and everyone should do more to remedy the situation," Moline said in a letter shared with The Christian Post.
"However, your recent comments on Fox News comparing your experience as a conservative Christian to Jews living in Nazi Germany show disrespect to the victims of the Holocaust, and do a disservice to the critically important cause of ending real religious persecution. The honest disagreements that people of faith in this country have about public policy issues are hardly the beginning of a path toward genocide."
Jeffress, senior pastor of First Baptist Church in Dallas, recently hit back against HBO host Bill Maher's claims that Christians are not being marginalized in the U.S., by pointing out in an interview with Fox News that Nazi Germany also did not send Jewish people to the crematoriums right away during World War II.
"I want to remind people that the Nazis weren't able to take the Jews to the crematoriums immediately. The German people wouldn't have allowed for it. Instead, the Nazis had to change public opinion. They marginalized the Jewish people, disparaged them, and made them objects of contempt," Jeffress said.
He further clarified that marginalization of Christians in America, which he said can be seen in cases such as Christians losing their businesses because of their belief in traditional marriage, cannot be compared to worldwide persecution, such as the actions of terror group ISIS.
"It doesn't rise to the level of having their head chopped off by ISIS in the Middle East, but it's all the same attitude that allows for those attacks," Jeffress asserted.
When asked by host Sean Hannity if Christians are being treated the way Jewish people were in Nazi Germany, Jeffress affirmed: "Absolutely. They are being marginalized right now, treated as objects of contempt by the media. And once that happens, then the taking away of further rights will be very easy."
Moline argues in his letter, however, that Jeffress lacks "a true understanding of what the term 'Nazi' means or the history that led to their crimes."
"You have a reputation for complaining that other faith traditions are evil, false and cultic. That is your right and, as strongly as I disagree with you, I will defend your right to be wrong," the rabbi continued.