Pastor Saeed Abedini Says He Called Out Franklin Graham to Cleanse the Church
Pastor Saeed Abedini, an Iranian-American pastor who was jailed in Iran for three years because of his Christian faith, made a shocking accusation recently when he called evangelist Franklin Graham a "hypocrite" who only "used" him to get attention.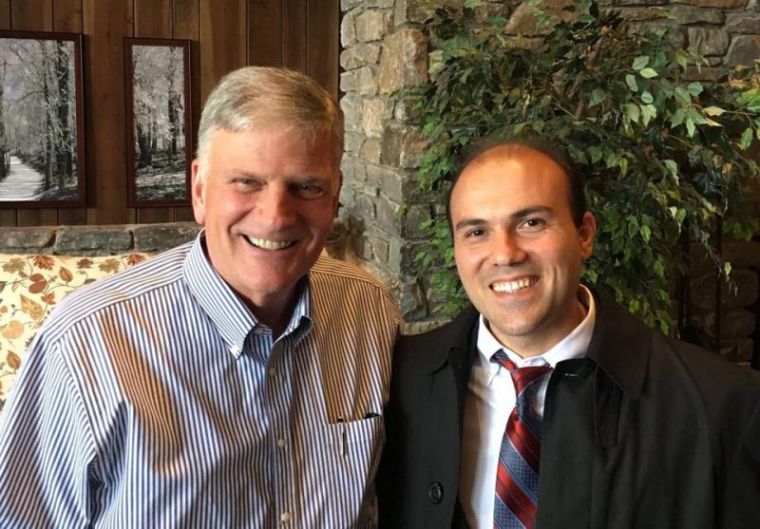 Abedini later posted on his Facebook page the reason for his action, saying this was part of his own effort to cleanse the church.
Abedini said Graham used to tell him to "keep silent" amidst accusations and attacks, but when he himself received criticisms, "he couldn't wait and keep silent even one day to not defend himself."
"How then [had] he expected me to keep [silent] and not defend myself for 1/5 years and [he] himself couldn't handle one day?!" wrote Abedini. "I don't know HOW to handle this clear hypocrisy among religious leaders [I] hear. Maybe they think they are important [persons compared] to others or their reputation is more important than others'?!"
Abedini said Graham has a salary of $1,000,000, yet when he needed a job, Graham told him to go to the streets and ask for a job. The pastor said there's nothing wrong working for a fast food chain, like Graham suggested, but the problem lies in Graham's own lifestyle.
Abedini said Graham's personal life does not match with what he preaches, claiming that this is probably the reason why millions of born-again Christians are apparently no longer interested to go to the church.
A lot of people who read Abedini's post did not agree with him, and even accused him of being "paranoid" and "greedy."
"You seem to be angry and venting a lot. As a pastor, this could really stumble new believers or push people from Christ. Don't rant over men, we follow Christ not men," a Facebook user commented. "I ask you to prayerfully consider what you write or maybe even get off Facebook for a season. You've been through so much, allow the Lord to heal you. Praying for you."
Meanwhile, a woman also wrote that Abedini's words and actions only show that he refuses to humble himself and seek counselling for the things he is responsible for. The woman believes Abedini launched a ministry "way too soon after a trauma," so he himself is not "whole and able to lead others."
"Despite the expectations you had for being funded and networked, when that fell through (and it sounds like Franklin Graham was sensing something wasn't right), you wouldn't humble yourself to get a job — any job — to help support your children," she added. "The manner in which you are dealing with all of this is troubling to the spirits of believers. It's strife, gossip, resentment, and pride."