Pastor Says 'Devil' Motivated Him to Ask a Woman for Sex at Super 8 Hotel; Threw $20, Said 'There Is More Where That Came From'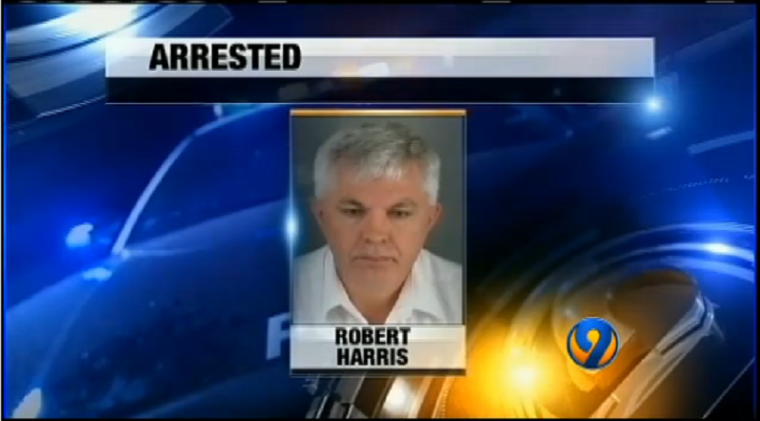 A North Carolina pastor who got caught by police after he propositioned a woman for sex by throwing a $20 bill at her at a Super 8 hotel said the devil made him do it.
Officers told Channel 9 that pastor Robert Harris of Harriett Memorial Baptist Church in Forest City, N.C., that the man of God said he thought the woman was a prostitute when he made vulgar requests of her.
Harris reportedly revealed to police that he had counseled a couple at the hotel 10 years ago and had come to the hotel for sex before. After the revelation, however, he plans on making a big confession to his congregation about what he did.
According to the woman, who asked to remain unidentified, pastor Harris approached her while she was at the hotel last Tuesday night and said, "He asked me if I wanted to have some fun."
She said she rejected his request and when he left she called 911.
The persistent pastor, however, returned to the room she was sharing with her baby as she spoke with police on the telephone.
"(He) tried to push himself in on me. Threw me a $20 bill and said, 'There is more where that came from. Just let me in for a few minutes,' knowing my 12-month-old daughter was right there with me," the woman said.
Harris' vulgar requests was heard by the police officer on the phone.
He later told Channel 9 that he was wrong and would seek God about his actions.
"I should never have been in that place, period," said Harris, who mentioned that the woman was a complete stranger to him.
"I beg for her forgiveness; I was wrong. I asked God to forgive me," he said.
At the time he spoke with Channel 9, his family and congregation were not yet aware of what he had done.
"I have ruined my life. I have ruined my ministry. I have ruined my family," he said.
Shocked that Harris is a pastor, the woman said his punishment must be greater than the average man.
"He is abusing the people, not just me," said the woman.