Pastor Tackles Man Who Put Gun to Mother's Head Inside Church as He Preached Sermon on 'What's Life Worth'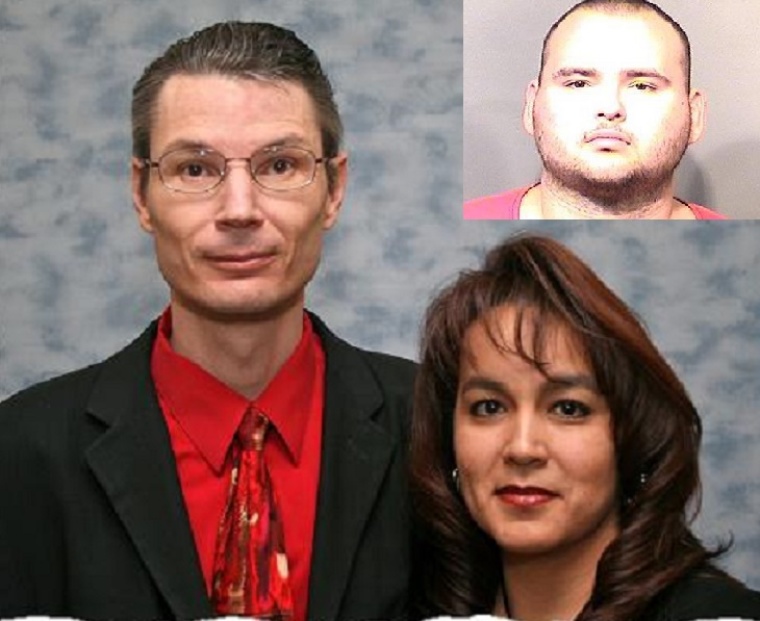 A Sunday morning sermon about the value of life turned into a frightening fight for it two days ago when a man placed a gun to the head of a Florida pastor's mother as she listened to him preach about "what's life worth."
"He pulled a gun from his bag and put up to my mother's head," pastor Les Snodgrass of The Door Christian Fellowship Church in Melbourne, Florida, said of gunman John Grace, 21, who demanded money from the small church, according to WKMG Local 6.
Snodgrass's wife, Marie, told The Christian Post in a telephone interview Tuesday morning that Grace, who occasionally attended the church, took the small congregation of the storefront church by surprise.
"Johnny came a handful of times and he would sit there quietly and smile. We did not expect that from him," said Marie.
The pastor's wife said her husband was "on his third point getting ready to close the service" when Grace interrupted everything.
"Johnny came out from the bathrooms in the back. He said 'bye' and walked next to my mother-in-law and that's when we heard him yell 'nobody say anything; nobody move.' And I didn't know what was going on. I was on the opposite end of the row and I leaned forward to look and I saw the gun to her head," said Marie.
Audio from the frightening episode which occurred around noon was recorded and pastor Snodgrass and his family can be heard pleading with Grace and telling him that they are poor.
Marie explained that when she saw what Grace was doing, the only emotion she felt was "rage."
"I was mad. I was furious that he would do that in God's house. That he would do that to a 76-year-old woman," she said.
Snodgrass quickly tried to calm the situation as his family and parishioners erupted in a frenzy by getting Grace to focus on him. According to Marie, Grace was waving around a gun in his left hand and a knife in the right.
Once Snodgrass had distracted Grace, he made his move explained Marie.
"He (husband) just jumped and he hit him twice. And that's where they got the gun. He punched him a couple times more and he dropped the knife. In that time my oldest daughter ran out the building and stopped a vehicle in the street," said Marie, who told CP their 18-year-old son, Darius, had joined in to help subdue Grace until the police arrived.
"Johnny went for the weak one and he thought that my husband would fall apart but my husband was made of stronger stuff. His mother raised him so she knows what he is and who he is," said Marie.
She said her husband "always instilled in us never ever cooperate with a criminal. We've told our kids, we told our daughter, if you're ever in a situation and they tell you go to the back, you drop on the floor because if they're gonna kill you, they're gonna kill you either way. You don't cooperate and let them have their way."
As for the pastor's mother, Marie says she is staying safe in her home for now.
"His mother is doing ok. We've told her not to answer the phone. We've told her not to answer the door," she said.
Police Commander Dan Lynch of the Melbourne Police Department has since revealed that the gun Grace was waving around in the church was a "very real looking BB gun." Grace was arrested and charged with armed robbery and 20 additional charges. On Monday a judge denied Grace bond on the most serious robbery charges from the incident and assessed a $70,000 bond on the remainder of the charges.
According to Marie, while the church has already forgiven Grace, he will have to pay for what he did.
"After the police left, everybody who was involved minus Johnny, we stayed behind and my husband led us in a prayer of forgiveness so we could forgive him. There is still anger towards his actions but we forgave him for what he did," said Marie.
LISTEN TO THE FRIGHTENING AUDIO OF THE INCIDENT BELOW: