Pastor Who Shot Football Player Denies Sleeping With His Wife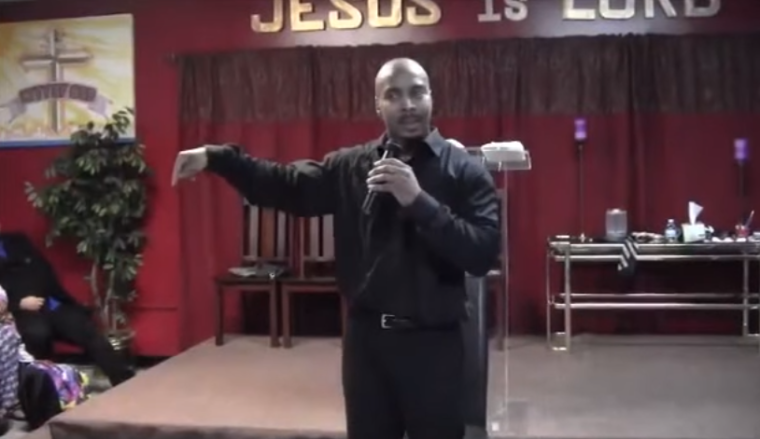 Some three weeks before he shot dead semi-pro football player Deante Smith, 25, whose wife he allegedly impregnated, Pastor Keon Allison of City of God Church in Detroit, Michigan, declared that he has only been with one woman in the 15 years he's been saved.
The declaration, which came during a fiery sermon delivered in September to his congregation, appears to have been a reaction to raging accusations Smith made publicly on social media that Allison had been having an affair with his wife, Tykia.
Smith, who was mentored by Allison and was once an active member of his flock until late-summer, alleged that his wife had aborted a pregnancy that resulted from an affair with the preacher.
In the last month of his life, Smith, along with his friends and family members charged that Tykia had pretended she miscarried the baby weeks before Allison shot him dead in a confrontation inside the City of God church on Sunday, Oct. 18, over the alleged affair.
"Don't get it twisted, this ain't pastor's thing, this is Jesus' thing, and I'm just serving Him. And I just got a made up mind. I had a made up mind 15 years ago when I got saved. I had a made up mind. I said, 'I'm gonna be this thing for real.' Ain't gonna be no funny business with me," Allison declared in a YouTube clip uploaded on Sept. 24.
"This gonna be real. If I'm gonna be in it. I'm gonna be in it for real. I got saved 15 years ago. Been with one woman … one woman, that's all. Ain't no two women … 'cause if I'm gonna be in this thing, I'm gonna be in it for real," he continued, pointing to a woman and two children.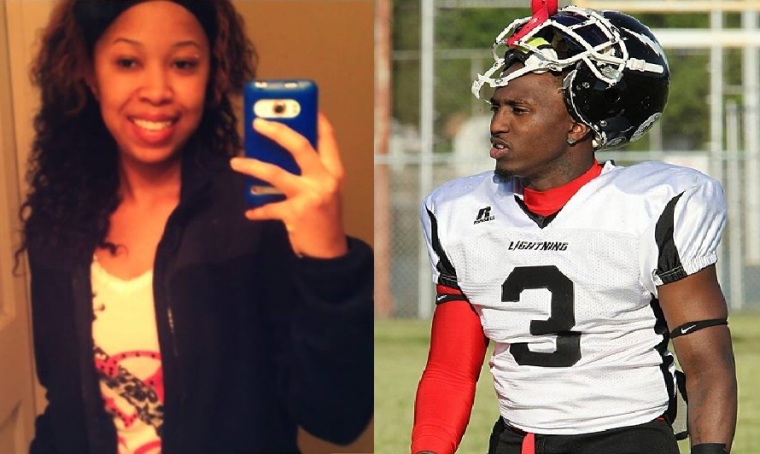 "You've got to live a clean life. If you're married, stay with your spouse. You can't have all these other girlfriends. You've got to clean it up. When the devil comes to attack your house you've got to have some integrity to say 'I ain't running.' I ain't going nowhere because I ain't did nothing. If I did it, I'll admit up to it but since I ain't did nothing, I'm standing where I'm standing, I will not be moved," he added.
The Christian Post previously reached out to both the church and Tykia for comment but both have remained silent.
Jamie Warfield, a close friend of Smith's who walked away from the City of God church two years ago, told CP Tuesday that his killing has shaken members, forcing many of them to choose not to talk about what happened.
"I wasn't at the church. My boy was in there, but I know for sure he not gonna talk to nobody because he's still kinda messed up from it," explained Warfield.
When asked to share what his friend who was inside the church told him happened on Oct. 18, Warfield noted: "He said 'Deante came in the church, confronted him (pastor) and he shot him."
When asked for details about the shooting, Warfield said he was given none.
"He was just like, 'Man, he came in there, confronted him, and he just shot him. He could have just talked to him though instead of just shoot him,'" he added.
Warfield said Smith was upset with Allison and had threatened him before but they weren't serious threats.
Smith, he explained, just wanted closure.
He also noted that when he was an active member of the church, he saw no hint of a relationship between Allison and Smith's wife, and was surprised to hear about the allegations.
"I wasn't there when they were doing that. He never showed that he was cheating. Not even her. I seen Deante and he was happy. He's happy now on the pictures I've been seeing him," said Warfield, who believes Allison should go to prison for killing Smith.
"He was a good guy at first until I heard that he was killing people. Until I heard that he had killed my friend. And after that I don't ever want to go around him no more," added Warfield, who said he stopped attending Allison's church because "I just had a funny feeling about everything."
"He was a good guy, man. I stay at his house and everything before. He was a good guy, man. He was cool. Deante was cool with him. That situation that happened that's just random. It seemed like it wasn't even him because he's not that type of person. It wasn't expected," he continued.
Warfield said the last time he saw Smith was a week before he was shot dead by Allison.
"I just told him to calm down and quit being so mad he (pastor) will get what's coming to him," said Warfield.
Maria Miller, assistant prosecuting attorney and director of communications in the Wayne County Prosecutor's Office, said a warrant request in the case was still being evaluated.
WATCH PASTOR KEON ALLISON BELOW: