Pastors, Church Shocked After 2 Ministers Arrested in Human Trafficking Sting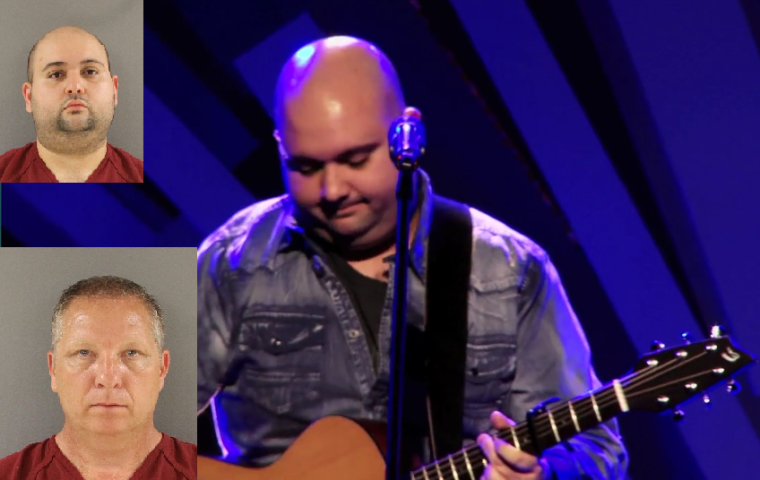 Two pastors left their churches in shock after the Tennessee Bureau of Investigation announced Friday that they were among 32 men arrested for patronizing prostitution and human trafficking charges.
The pastors, Jason Kennedy, 46, who served as a children's minister at Grace Baptist Church in Knoxville, Tennessee, has since been fired, while Zubin Parakh, 32, is no longer listed as creative pastor at Life House Church in Oak Ridge. He can be seen ministering in this video.
Calls made by The Christian Post to Life House Church were not immediately returned on Monday morning but in a statement issued to members on their website, leaders of Grace Baptist Church said they were "saddened" by the turn of events.
"We are deeply saddened by the recent events affecting our church family. The children's pastor of Grace Baptist Church has been terminated as a result of his arrest which is in violation of the statement of ethics that he signed and church standards of moral conduct," said the church.
A news release from the TBI said the pastors' arrests were part of a three-day operation to combat human trafficking and they responded to ads for what they thought were girls under the age of 18. Police records show that Parakh responded to a Backpage.com ad to engage in sexual activity with an undercover agent whom he believed was a 17 years old. The entire incident also happened within 1,000 feet of Gospels Voice Russian Church.
Senior Pastor Ron Stewart who has been with Grace Baptist for the last 28 years told ABC 10 he has never dealt with anything like this. Kennedy, he said, was not just a colleague but a friend.
"Jason was a guy that talked so much about his wife and how much he loved her, and she talked about how she loved him and their three children. I mean, they were a great family," said Stewart.
No one, explained Stewart, ever complained about Kennedy's behavior at the church where there are cameras, security personnel, and strict safety rules when dealing with children. He predicted, however, that even though he believes the church is safe, members would be very angry.
"There's some people that are going to be very angry, they are angry. I understand that. Forgiveness is something that's a process, you have to work through it. I feel pity for Jason, but I also understand that when you make decisions and choices, there are consequences. He made his choices and he will face his consequences, we are not sorry he got caught. We are sorry that he did what he did," said Stewart.
TBI Director Mark Gwyn said the state intends to do whatever is necessary to reduce human trafficking.
"Finding these people who are trying to buy Tennessee children is a priority for us," he said. "We want anyone responding to these ads to think there might be a TBI agent on the other end of it. We will do whatever we can to make a difference in reducing the human trafficking that takes place in Tennessee."
In the statement to the congregation, Grace Baptist Church explained that Kennedy had cleared all the necessary background checks and he had signed documentation attesting to a clean criminal record as well.
"The children's pastor was hired two-and-a-half years ago. The church's background check turned up no issues that indicate any previous problem. In fact, the children's pastor in his application affirmed that he had no issues in his background of a criminal or other nature," said the statement.
"We want to reassure our church family that we are committed to the safety and security of our members, and especially our children. Our security system includes 78 security cameras, electronic check-in, background checks of employees and volunteers, and security officers during gatherings at the church," it continued.
"We are praying for the children's pastor's family and will continue to provide the services of our ministry to them," it added.