Pastor's Teenage Daughter Killed in Hit-And-Run While Handing Out Flyers for Revival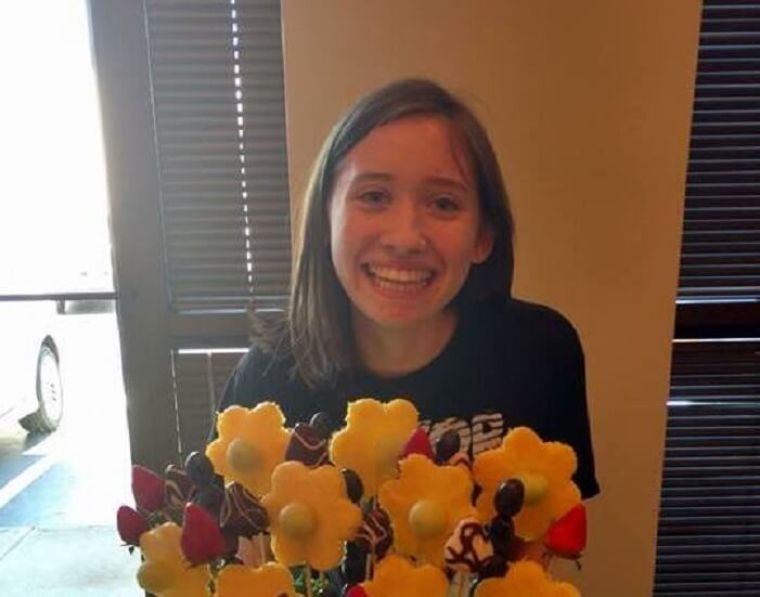 A pastor and his wife who were getting ready for a revival crusade at their church last weekend were forced to cancel the event to prepare for the funeral of their 16-year-old daughter after she was killed in a hit-and-run accident while handing out flyers advertising the crusade on Saturday morning.
Police told WSB-TV Atlanta 2 that the teenager, Caelyn Olds, and an older woman in her 60s were hit by a driver high on prescription drugs while handing out flyers for the revival event in the 400 block of Hood Avenue in Fayetteville, Georgia. Caelyn's stepfather, Nicholas Adams, is a preacher at the Middle Fayette Church of Christ where the revival was expected to take place.
Officials explained in a CBS46 report that the driver, 42-year-old Marcia DeMarcus, was driving a pickup truck along Hood Avenue when she swerved near Caelyn and the older woman who were walking along the shoulder of the road.
Caelyn was hit head-on by the vehicle and died after she was transported to a local hospital. Police say DeMarcus fled the scene but was quickly apprehended by Fayette County Sheriff deputies and was charged with a DUI and leaving the scene of an accident. Police believe she was high on prescription medication at the time of the accident, but it could take months for toxicology reports to confirm this.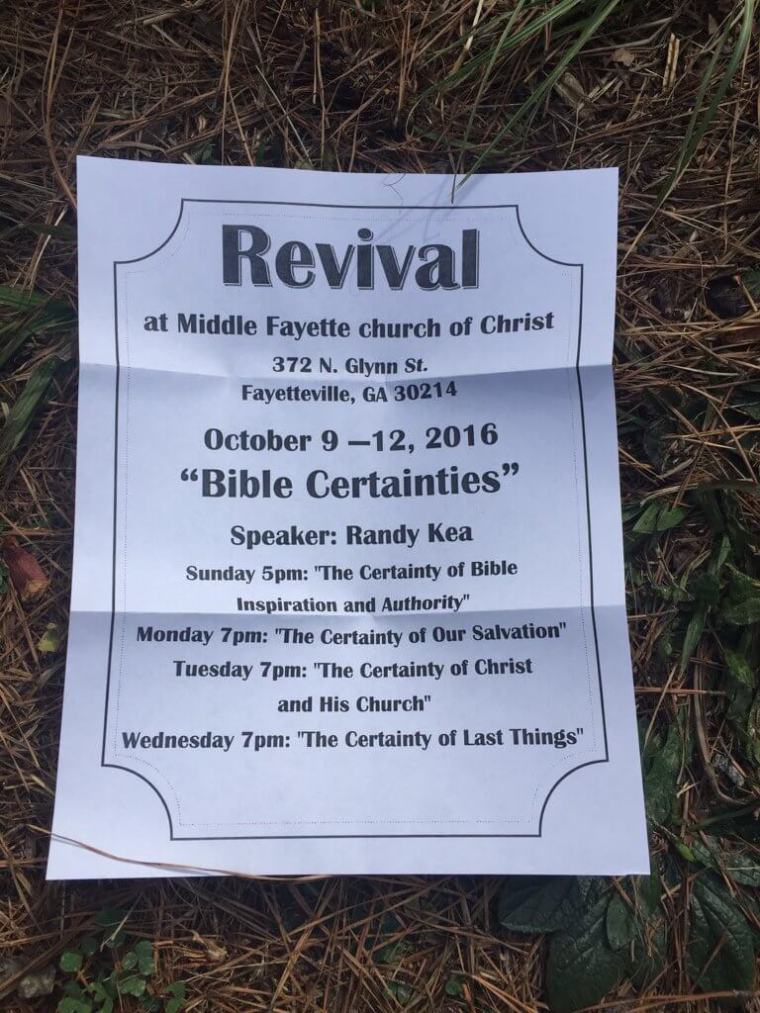 Witnesses told WSB-TV that prior to hitting the teenager and the older woman, the driver of the pickup truck was out of control, destroying mailboxes in the process.
"It's 35 and she was going 60-65 because the impact took the little girl out," witness Vic Bey said.
"She put her head down. She knew what she did and she took off," he added. "It's a horrible, senseless act that definitely could have been avoided."
It was the older woman's husband, police say, who chased down the driver and alerted the authorities.
"He was able to follow the vehicle and get a tag number, and really fortunate that a deputy just happened to be in the area," Fayetteville police Lt. Mike Whitlow told WSB-TV.
A memorial service for Caelyn is planned for 11 a.m. on Thursday at Mowell & Son Funeral Home, according to the preacher's Facebook page.
A Youcaring campaign has also been started to assist the family with expenses associated with the death of the teenager.
"Our dear friends Nick and Casie Adams and their family have experienced a painful tragedy that no parent should ever have to go through. On Saturday, Oct. 8, 2016, their daughter, Caelyn, was killed by a driver under the influence of drugs and alcohol. The family will have numerous expenses including burial, funeral, and court costs. Please consider helping this family by relieving any financial burden that may arise," campaign organizer Kathryn Cutler wrote.
As of Tuesday evening the campaign had raised just over $1,500 of a $10,000 goal.