Pat Robertson Says Kim Davis' Arrest Is 'Just the Beginning'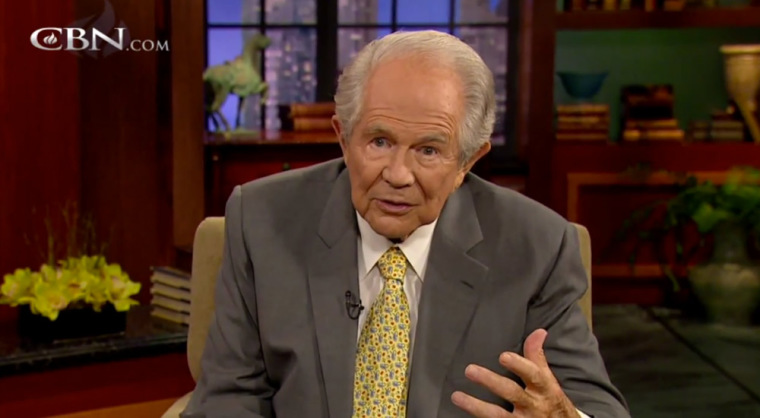 Controversial televangelist Pat Robertson has said that the jailing of Kentucky county clerk Kim Davis over her refusal to issue marriage licenses to gay couples is "just the beginning."
On a recent episode of the Christian Broadcasting Network program "The 700 Club," Robertson stated that he believed more efforts to imprison critics of homosexuality would arise.
"So this whole thing is — putting her in jail and so forth — is nonsense. But it will happen and it's just the beginning, it's the warmup of this battle," said Robertson.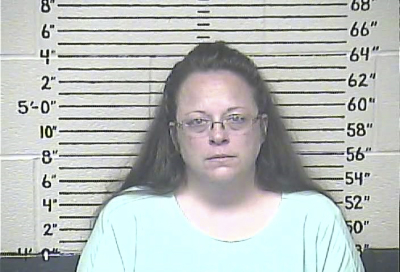 "The gays do not just want to be recognized, they do not want to be accepted, they do not want to have just freedom, they want everybody to agree with them and everybody who doesn't agree with them and does not comport with their way of thinking, they want to be punished, put in jail, or fined."
Earlier this summer, Rowan County Clerk Kim Davis garnered national attention for refusing to issue marriage licenses to same-sex couples following a 5-4 decision from the U.S. Supreme Court legalizing gay marriage nationwide.
Davis ignored multiple court orders demanding that she issue the licenses, declaring that she refused to do so on the basis of her sincerely-held Christian beliefs.
Last week, U.S. District Court Judge David Bunning found Davis in contempt of court and had her turned over to U.S. Marshals, who sent her to jail.
"While most Americans are enjoying the extended holiday weekend with family and friends, Kim Davis sits in isolation for the fourth day in jail," stated Mat Staver, Davis' lawyer and founder and chairman of Liberty Counsel, on Sunday.
"Liberty Counsel attorneys are continuing to work on the legal brief that will later be filed in which the Sixth Circuit Court of Appeals will be asked to expedite the appeal and set the contempt order aside."
Robertson's comments come as another clerk in Kentucky has refused to issue licenses to same-sex couples and has rallied support for Davis.
Casey Davis has also refused to issue marriage licenses to gay couples and recently completed a lengthy bike trip to showcase his support for the jailed clerk.
"Davis, no relation to Kim, says he made the trip to show solidarity with his colleague and to raise awareness about her situation," reported local media outlet WKMS.
"Casey Davis objects to same-sex marriage for religious reasons as well, and has also refused to issue licenses in his county."