Paul George Free Agency Rumors: Indiana Pacers Forward Joining Team Next Year?
Indiana Pacers forward Paul George is rumored to be interested in signing with the Los Angeles Lakers once he becomes an unrestricted free agent this coming 2018.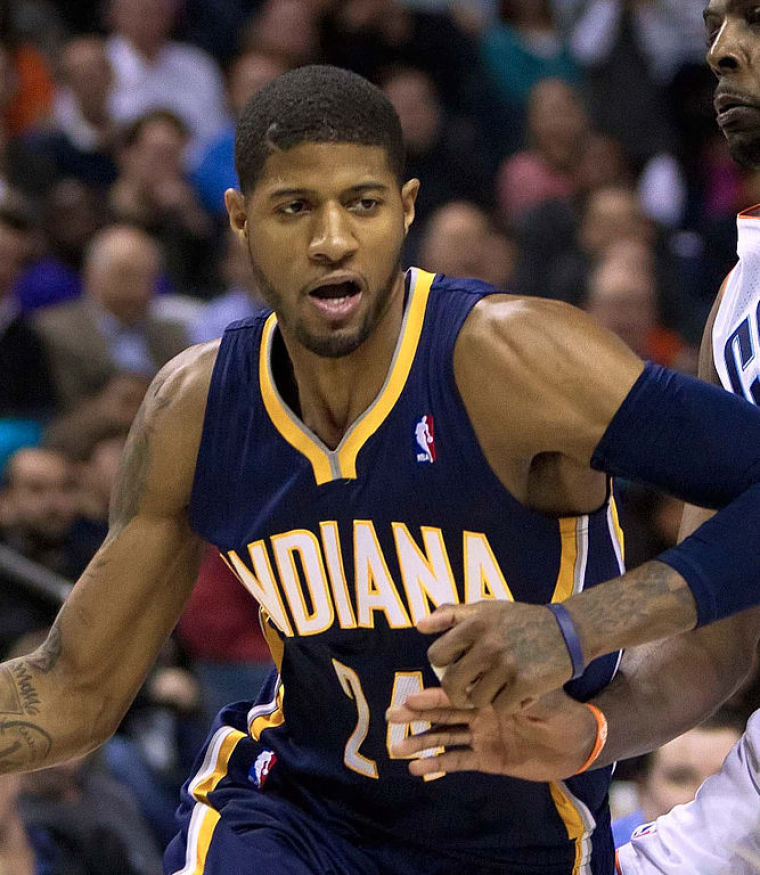 The Lakers had reportedly engaged the Pacers in a potential trade for George ahead of last month's deadline. However, these talks had allegedly fallen when George's agents told Magic Johnson and company to keep their assets for the time being and to wait for his free agency period next year.
According to Zach Lowe of ESPN, the Lakers are very confident about signing George next year and chose to hold onto their young core of players this year for the meantime.
"The Lakers? They might be the one team confident enough to wait for George's free agency," Lowe wrote. "George's interest in LA is real, and widely known. But nothing is certain until you get that signature, and every day between now and that July 2018 day brings the risk of some unknown variable messing up your plans," he said.
After the Pacers' 109–100 loss in Boston's TD Garden last Wednesday, March 22, George was asked to respond to reports that at least four other National Basketball Association teams have tried to acquire him from Indiana before the NBA trade deadline. He insisted that he plans to remain as a Pacer for as long as the NBA team remains in fighting form as a title contender.
"I didn't put any energy into it (the buzz). It was out of my control. If I was here, I was here. If I remained a Pacer, I was a Pacer. I wasn't going to put any unnecessary energy where I had no control over," George said, according to the International Business Times AU.
"If we're (not contending for titles), then me and front office will talk," he added.
Should George decide to leave the Pacers as a free agent in 2018, he would be walking away from at least $30 million on the table. However, if he decides to stay with the Pacers, both parties are eligible to negotiate a five-year max extension with a new collective bargaining agreement (CBA) this summer.