Paula Patton Defends Robin Thicke and Miley Cyrus at VMAs, Twerks on Al Roker (VIDEO)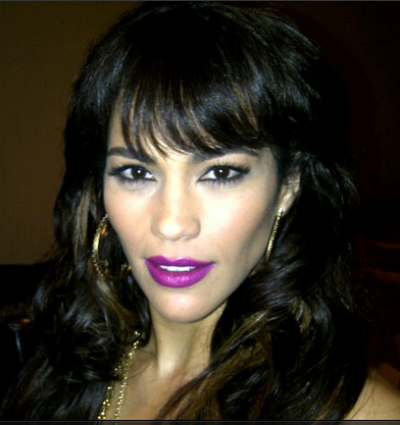 Paula Patton discussed her husband Robin Thicke's performance at the VMA's with Miley Cyrus to his song "Blurred Lines." While many were shocked by the lewd performance, which including the young pop star twerking on Thicke, Patton said the suggestive dancing didn't bother her at all.
Paula Patton's attitude towards the MTV VMA's performance came from knowing what was happening in advance. She revealed on the "Today" show Tuesday that all the twerking had been rehearsed days in advance. The "Baggage Claim" actress also pointed out that the nature of Cyrus' music— her last two music videos for "We Can't Stop" and "Wrecking Ball" have featured sexual themes— is anything but family-friendly.
"I gotta be honest with you," Patton told Andey Cohen on "Watch What Happens Live." "I don't know what people thought Miley was going to do. I mean, sit down and play the piano like Alicia Keys? Her song's about molly!" she said, referring to the drug ecstasy.
Patton, who is currently promoting "Baggage Claim" before its release Sept. 27, also said that "twerking," while crude and offensive to adults first introduced to it, is fairly commonplace among the younger generation.
"I don't know if you guys have been to a club lately, but that's how girls dance at the club … My friends dance with [my husband] like that. It's just what they do," the 37-year-old actress said.
To prove it, Patton danced on Al Roker while on the "Today" show— her version of "twerking" was much less lewd than Cyrus' as she jokingly danced around.
"Your wife's not going to get mad at you, is she?" she said, laughing.
Thicke and Cyrus have also spoken out about the controversial performance as well, with the young pop star saying people were "overthinking it." Thicke anticipated the controversy, however.
"We knew what we were getting ourselves into. We're entertainers, and the VMAs [are] the perfect place for a little shock and awe. … Obviously, a few people are going to have something to say about this. But that was the whole point!" Thicke told Star magazine.
There were more than a few complaints to the FCC after the performance though: 150 people did not appreciate the stunt, according to the Huffington Post.