PCUSA College Event: Tower of Babel a 'Holy Nudge Towards Diversity,' Myth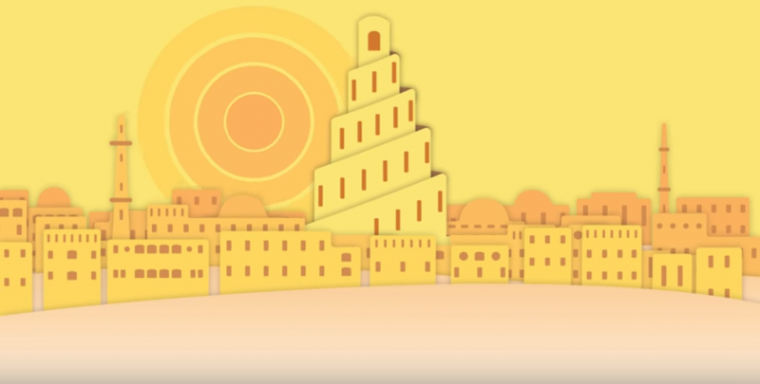 A large annual college gathering of Presbyterian Church (U.S.A.) has labeled the punishment God gave at the Tower of Babel "a holy nudge towards diversity." A pastor at the event also suggested that the Babel account is a myth.
While cautioning that he was not saying that "the Bible is a bunch of made-up stuff," the Rev. Paul Roberts Sr., president of Johnson C. Smith Theological Seminary in Atlanta, told over 1,000 college students earlier this week, "We use this word 'myth' in the best possible sense of the word. This particular type of literature is not aimed at presenting history but truth, about God and how God's people function in the world," as reported by PNS.
The theme for this year's Jan. 2-5 conference was "Beyond Babel" and centered on the Genesis account of the Tower of Babel, where God confuses the people's language and scatters them after they decide to build a city with a tower "that reaches to the heavens" and make a name for themselves.
According to the promotional material sent out in advance of the college conference in Montreat, North Carolina, God's punishment of scattering the people of Babel by giving them different languages was meant to advance diversity.
"One people with one language become scattered and multilingual. A united community finds itself confused and scattered. Clarity becomes babble. Construction on a tower stops," the promotional material states.
"In 2017 we will we see how God gave an ancient people a holy nudge towards diversity, and we will consider how God is nudging us today too."
In his sermon at the conference, Roberts contrasted the Tower of Babel with the first Pentecost, as recorded in the Book of Acts.
"They move around the rest of the globe, each speaking their own unique language. By contrast, the passage from the Acts of the Apostles gives us the story of Pentecost, where the Holy Spirit showed up and suddenly there was a commonality in speech. They have the power to understand one another," said Roberts, as reported by PNS.
"If you take one thing from the sermons, it is this, where true unity exists: If there is diversity of ideas, background, age, class, gender, orientation, all of these working together toward a unified community, that's when the potential for achievement is at its highest."
He added, "And in the natural order of creation, there is diversity; you can't get around it. God done done it — it is what it is. We can build our own little like-minded communities if we want to, but the world is a mighty diverse and mighty fine place."
The Rev. Mark H. Creech, executive director of the Christian Action League of North Carolina, Inc., held a different interpretation of the lessons offered by the Tower of Babel story.
In a 2014 column for The Christian Post, Rev. Creech called the Genesis account a "historical narrative" and noted that it had multiple lessons, including "beware of charismatic leadership that unifies the masses in rebellion to God," "beware of governmental concentrations of power in rebellion to God," and thirdly "beware of a false religious or moral premise that influences government in rebellion to God."
"Genesis also says the Lord descended in judgment upon the scene. God is longsuffering and reluctant to supernaturally interfere in wrath, but He will never indefinitely stand for His purposes being thwarted," wrote Creech.
"God confounded their language and forced the families of the earth to move away from Babel and accomplish what God had intended all along. That's the way it always works."