PCUSA Votes to Allow Clergy to Marry Same-Sex Couples; Approves Redefining Marriage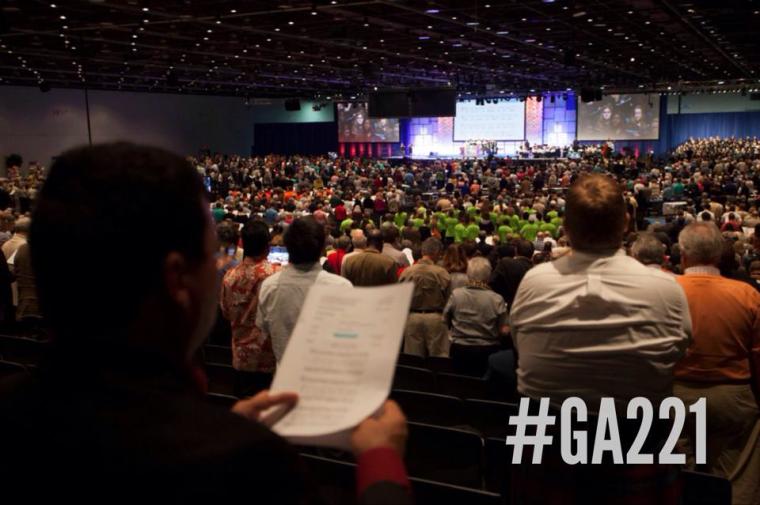 The Presbyterian Church (U.S.A.)'s highest governing body voted Thursday to allow ministers to perform same-sex marriages.
Presbyterian clergy can now marry gay and lesbian couples wherever same-sex marriage is legal.
The Presbyterian Lay Committee released a statement repudiating the action of the PCUSA General Assembly.
"The Presbyterian Lay Committee mourns these actions and calls on all Presbyterians to resist and protest them ... God will not be mocked and those who substitute their own felt desires for God's unchangeable Truth will not be found guiltless before a holy God."
The PCUSA's 221st General Assembly, which is meeting in Detroit this week, also approved by a large majority an amendment to its Book of Order that would change the definition of marriage from one man and one woman to "two people." The amendment must be ratified by a majority of the denomination's presbyteries, or district governing bodies.
Commenting on the amendment, Carmen Fowler, president of the Presbyterian Lay Committee, explained to The Christian Post that the PCUSA had a "constitutional problem," where it could not pass an "authoritative interpretation" overture allowing for same-sex marriage when its Book of Order expressly defines marriage as a man and a woman.
"They're trying to solve that by sending an amendment to the presbyteries which formally changes the language," she said.
The same-sex marriage votes come three years after the PCUSA voted to allow the ordination of gay and lesbian clergy.